lookingupanddown
Spoiler Editor
Join Date:

6/20/2018

Posts:

1,212

Member Details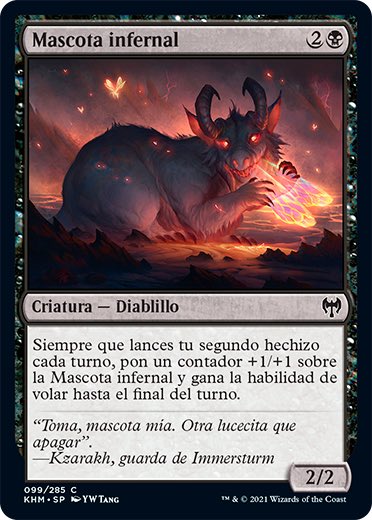 Infernal Pet
Creature - Imp
Whenever you cast your second spell each turn, put a +1/+1 counter on Infernal Pet. It gains flying until end of turn.
"Look, my pet. Another light to extinguish."
—Kzarakh, Immersturm guardian
2/2
In Limited, it helps the second-spell archetype. In Constructed, probably play this with blue and not white.
Source:
Pablo Holman