lookingupanddown
Spoiler Editor
Join Date:

6/20/2018

Posts:

1,638

Member Details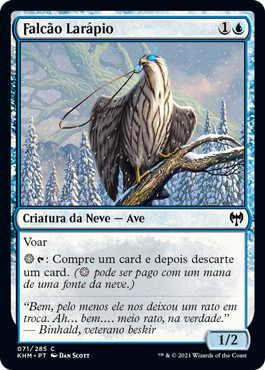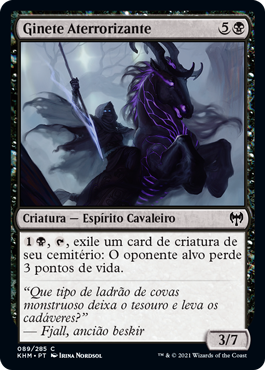 '
"Rapacious Hawk"
Snow Creature - Bird
Flying
. : Draw a card, then discard a card.
"At least it left a mouse in exchange. Well... half a mouse."
—Bindhald, Beskir veteran
1/2
"Dread Rider"
Creature - Spirit Knight
, , Exile a creature card from your graveyard: Target opponent loses 3 life.
"What kind of monstrous graverobber takes the corpses and leaves the treasure?"
—Fjall, Beskir elder
3/7
Step 1: use the snow looter to filter out bad cards from hand
Step 2: exile bad cards to take 3 life out of your opponent's life total, one bad card at a time
Step 3: ???
Step 4: Win
EDIT: gave the Hawk flying