lookingupanddown
Spoiler Editor
Join Date:

6/20/2018

Posts:

1,873

Member Details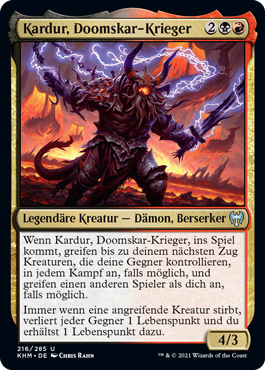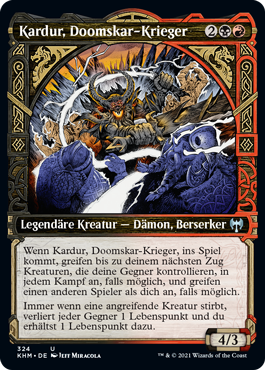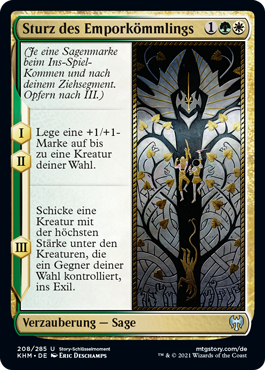 Kardur Doomscourge
Legendary Creature - Demon Berserker
When Kardur Doomscourge enters the battlefield, until your next turn, creatures your opponents control attack each combat if able and attack a player other than you if able.
Whenever an attacking creature dies, each opponent loses 1 life and you gain 1 life.
4/3
Fall of the Impostor
Enchantment - Saga
I, II - Put a +1/+1 counter on up to one target creature.
III - Exile a creature with the greatest power among creatures target opponent controls.
Goad makes it's Standard-legal debut... sorta. Oh, and Tibalt loses. Definitely didn't see that coming. /s
Source:
Metal.de