lookingupanddown
Spoiler Editor
Join Date:

6/20/2018

Posts:

1,630

Member Details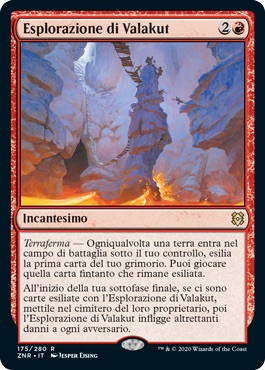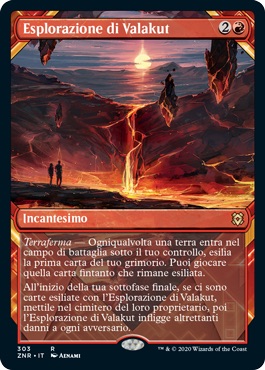 Valakut Exploration
Enchantment
Landfall
— Whenever a land enters the battlefield under your control, exile the top card of your library. You may play that card as long as it remains exiled.
At the beginning of your end step, if there are any cards exiled with Valakut Exploration, put them into their owner's graveyard, then Valakut Exploration deals that much damage to each opponent.
Red's impulsive draw usually means you lose those cards at the end of turn. In this case, you ping your opponent to put them in your graveyard, for red recursion to work on later.
Source:
Multiplayer.it