lookingupanddown
Spoiler Editor
Join Date:

6/20/2018

Posts:

1,634

Member Details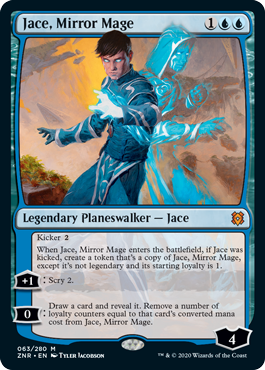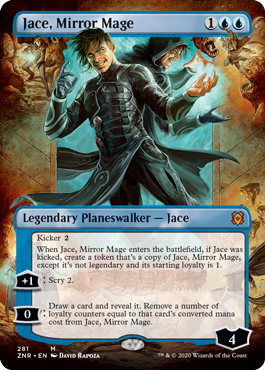 Jace, Mirror Mage
Legendary Planeswalker — Jace (Mythic Rare)
Kicker
When Jace, Mirror Mage enters the battlefield, if Jace was kicked, create a token that's a copy of Jace, Mirror Mage, except it's not legendary and its starting loyalty is 1.
+ 1: Scry 2.
0: Draw a card and reveal it. Remove a number of loyalty counters Equal to that card's converted mana cost from Jace, Mirror Mage.
4
Kicker Jace, because scrying 2 twice is... useful, I guess. At least he combos with himself, and does an interesting
Dark Confidant
impression.
Source:
Jimmy Wong