Caranthir
Location:

Brno, CZ // Rochester, MN

Join Date:

1/1/2005

Posts:

9,592

Member Details
Both Act III Spotlights.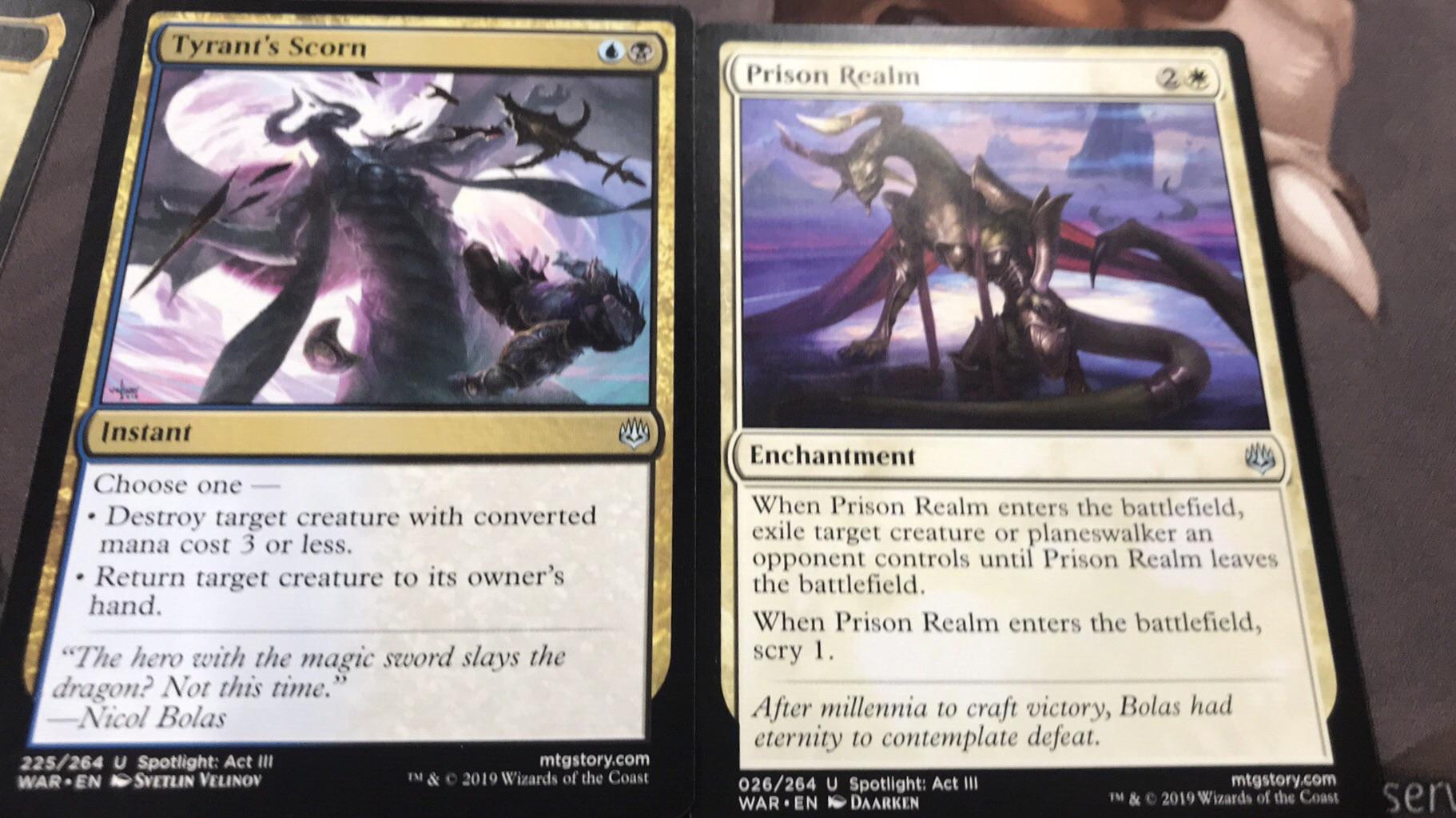 Tyrant's Scorn
Instant (U)
Choose one -
Destroy target creature with CMC 3 or less
Return target creature to owner's hand
"The hero with the magic sword slays the dragon? Not this time." - Nicol Bolas
Prison Realm
Enchantment (U)
When ~ ETB, exile target creature or planeswalker until ~ leaves the battlefield.
When ~ ETB, scry 1.

After millenia to craft victory. Bolas has eternity to contemplate defeat.
100% Vorthos Spike and Storyline Expert
Former Fact Prospector of the Greek Alliance.
Let this great clan rest in peace (2001-2011)


>>Banner by Spanglegluppet<<