Hunter
Location:

Big Brother City

Join Date:

1/2/2005

Posts:

3,009

Member Details
Spoillers from the Magic panel at San Diego comic-con (July 18-21) .
For those of you who would like to watch,
The SDCC Panel is on Youtube
Theros
* Theros is to Greek mythology what Innistrad was to gothic horror
* Top-down design. Many nods to elements of the stories of Greek myth
* The set has gods, heroes and monsters. Each has a new mechanic tied to it
* Theros will be an enchantment block that plays off building blocks in M14.
* The block has an enchantment theme that's somehow connected to the gods
* Not just "enchantment matters". Game play needs to part of the set. Found a way to take enchantments and bring gods to life.
* Another theme of Theros will be Heroes -- Magic's take on classic mythological tropes.
* The mood and tone of Greek myth: adventure, achievement, accomplishment. Hero's journey.
* Monsters are another theme. Heroes need something to fight. Awesome monsters
* Not a lot of tribal but if you like Minotaurs this set is for you.
* Polukranos, Worldeater (Mythic Hydra)
* five gods which adhere to the color wheel: Heliod (white), Erebos (black), Nylea is the god of the hunt (green), Thassa (blue)
* Five total mechanics in Theros. Including something people have been asking for
* Three new mechanics. One for the Heroes, Monsters, and Gods.
* Of the other two mechanics, one is a repeated mechanic brought back that strongly hits the flavor of Greek mythology;
* the second returning mechanic is a mechanic that the developers thought had potential but didn't live up to it first time out - it has been mechanically retweaked and given a new name and flavor. This last mechanic is also tied to the gods
* Three Planeswalkers; one of which is Elspeth with two new ones.
* Also Gorgons, Hydras
* There will be more legendary permanents than normal - not Kamigawa but above average
* Mostly monocolored with a little monocolored theme
* There will be a handful of gold cards (it is NOT a gold set).
* There is a Future shifted card in Theros.
* The set does something that's never done before except on another Future Sight card.
* Theros is a large set, Born of the Gods is small, Journey into Nyx is small. Classic draft format.
* Story: Elspeth doesn't want to be a hero. Elspeth does not believe she will be called on to be a leader in a world of gods. Gods can take multiple forms and walk among mortals.
* Gods live in Nyx.
* Three major walled cities. Meletis, Akris, Setessa.
* Theros is very dangerous land outside of the cities. Elspeth will fight a Hydra. And attracts attention of Heliod.
Prerelease
* Prerelease activities: a Hero's Pack for Theros that will continue through whole block.
* Bringing back Prerelease packs.
* Players will get Hero cards in their prerelease packs.
* Hero cards act like a Vanguard.
* The hero cards not have Magic backs and do not go into the deck.
* Complete the nine quests on the Hero's Path to earn Hero cards to use at Game Day.
* Quest 1 is Choose a Path.
* Second step is at the Release weekend. Get a second hero card.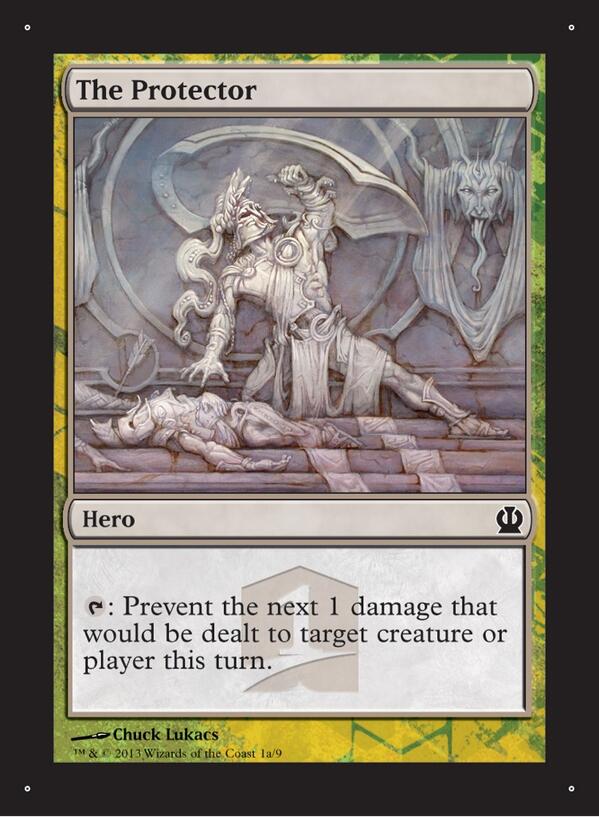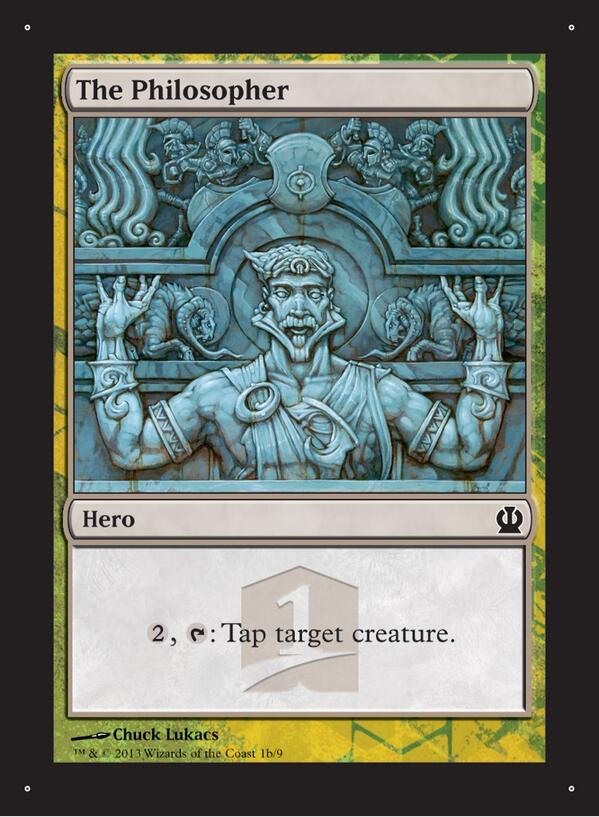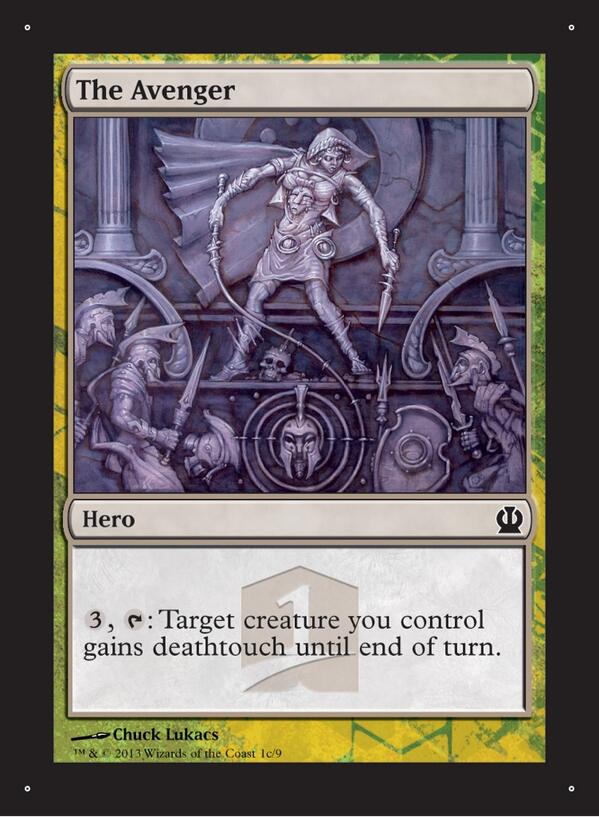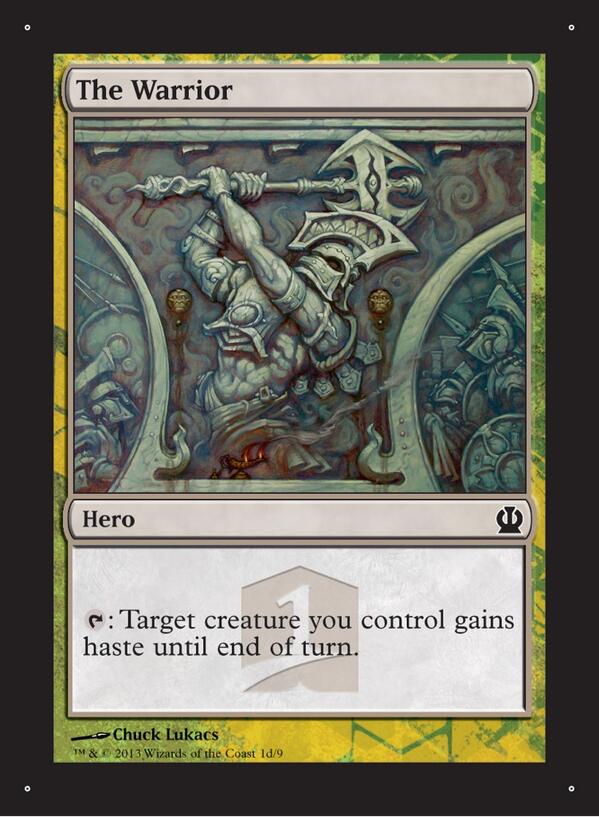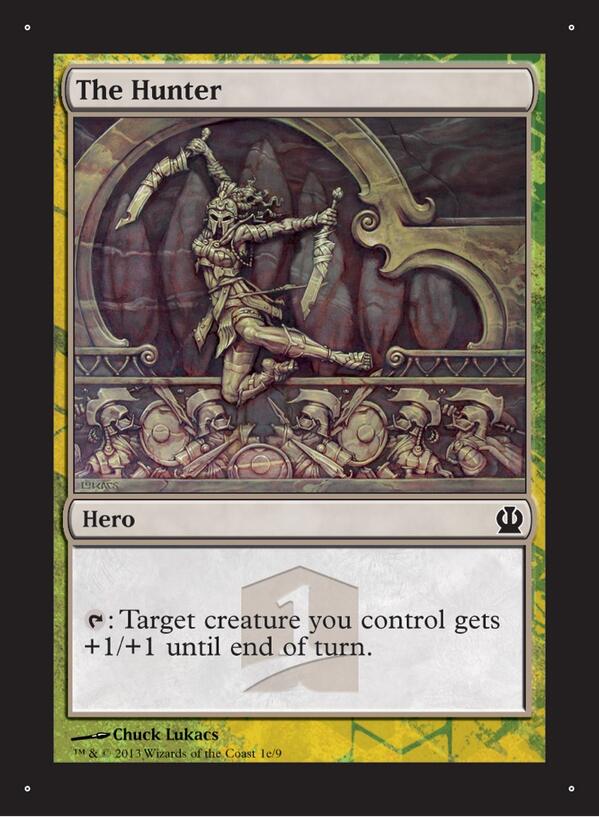 * Step three at Game Day is Face the Hydra. Play against a Challenge deck with special back and special cards.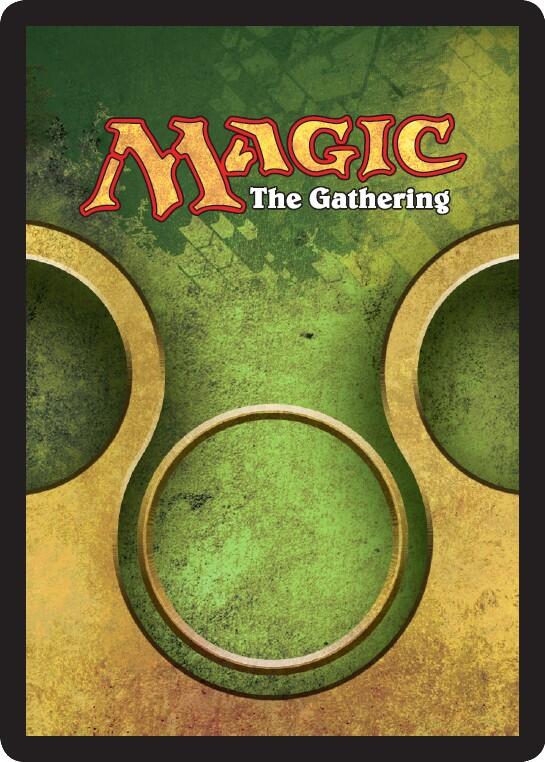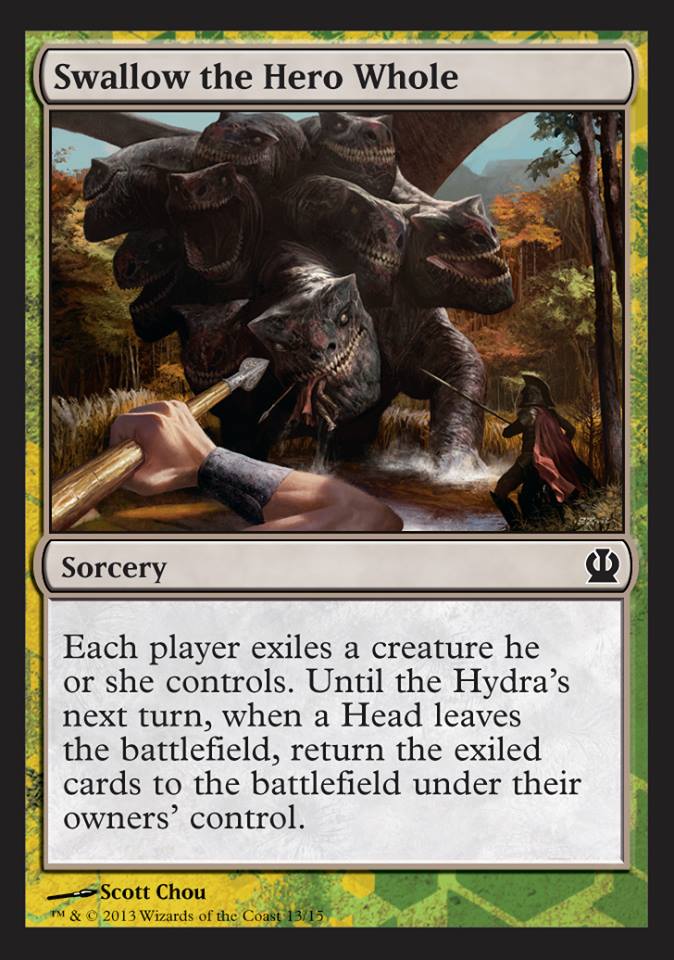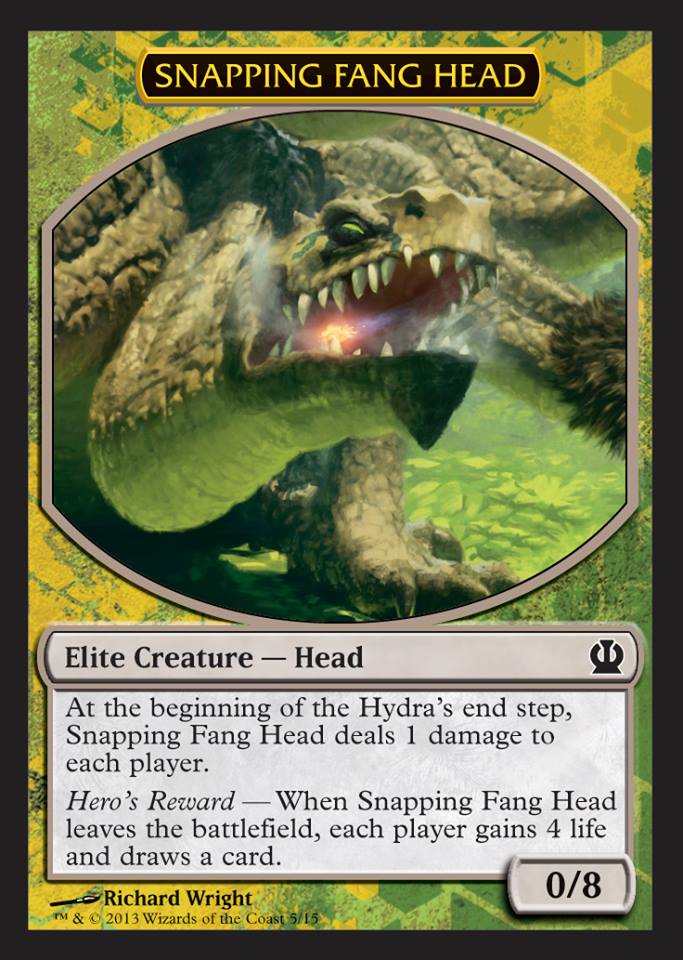 * Card from Theros without text. With new card frame!!!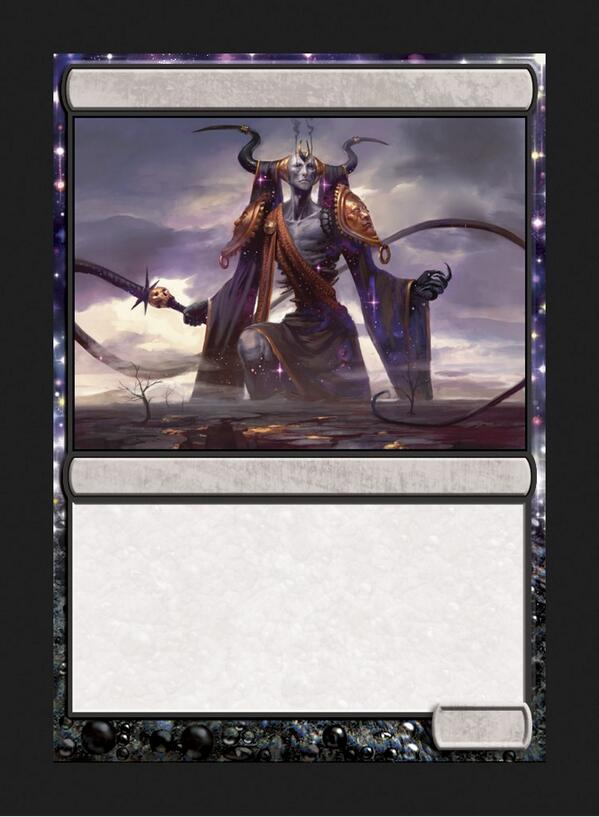 From the Vault: Twenty
*
Jace, The Mind Sculptor
*
Impulse
*
Gilded Lotus
*
Akroma's Vengance
*
Hymn to Tourach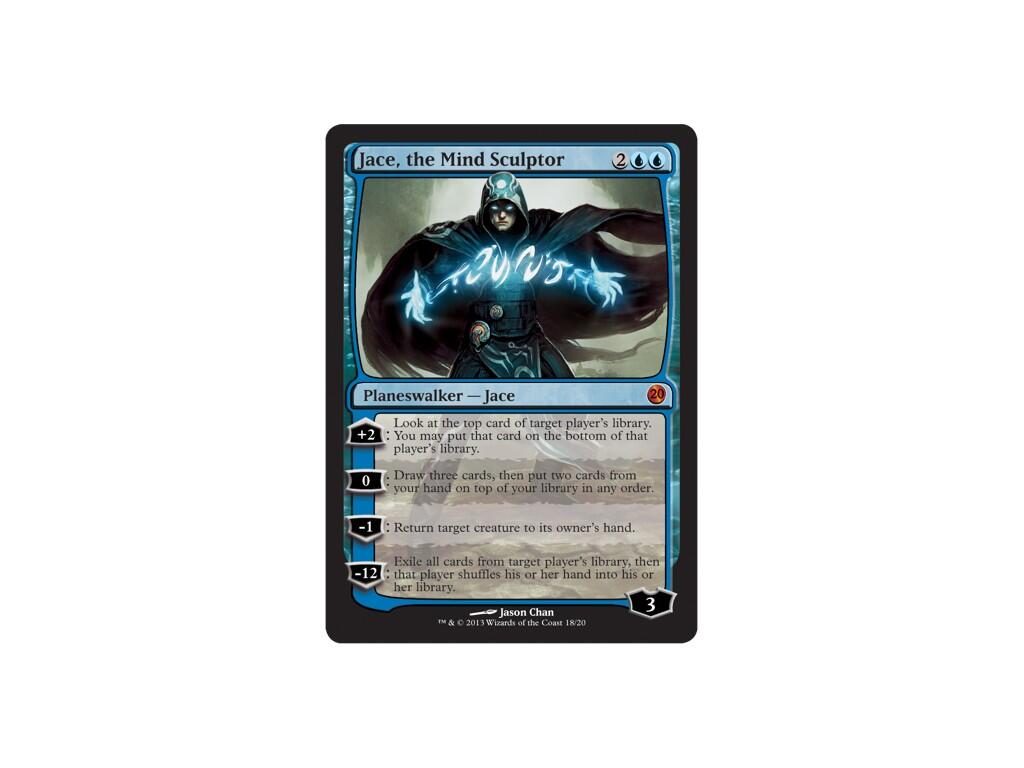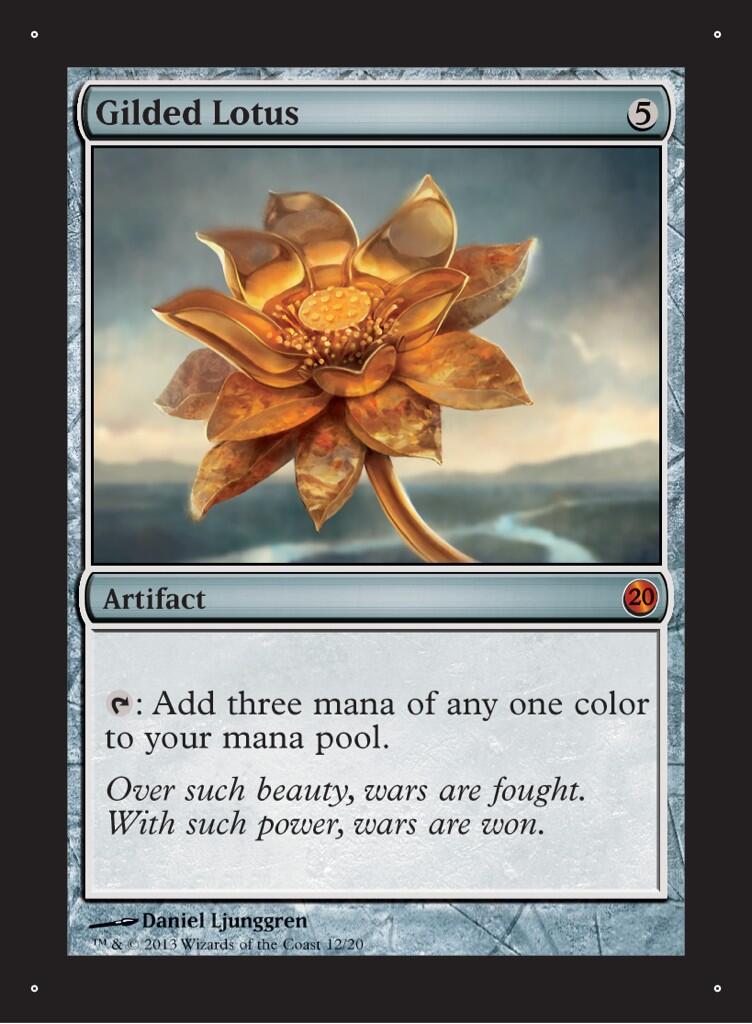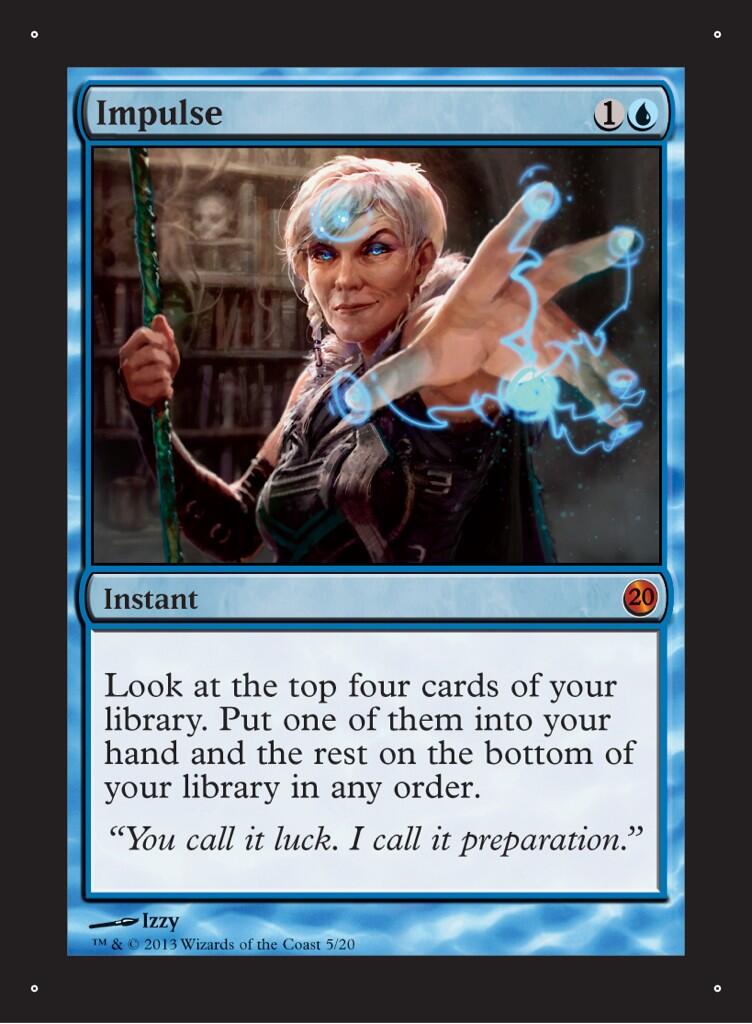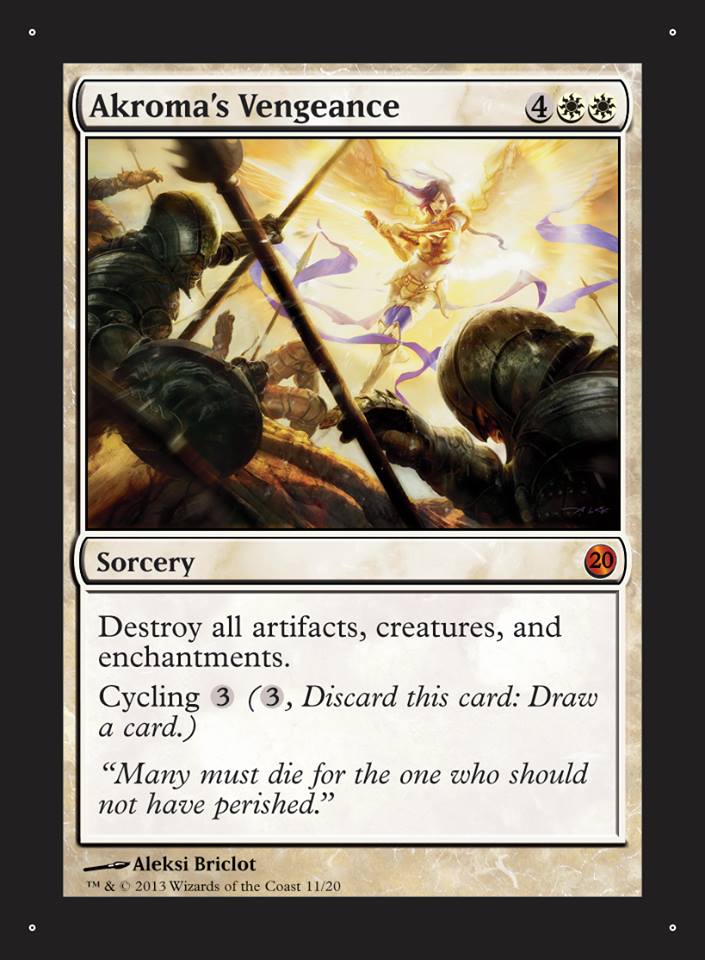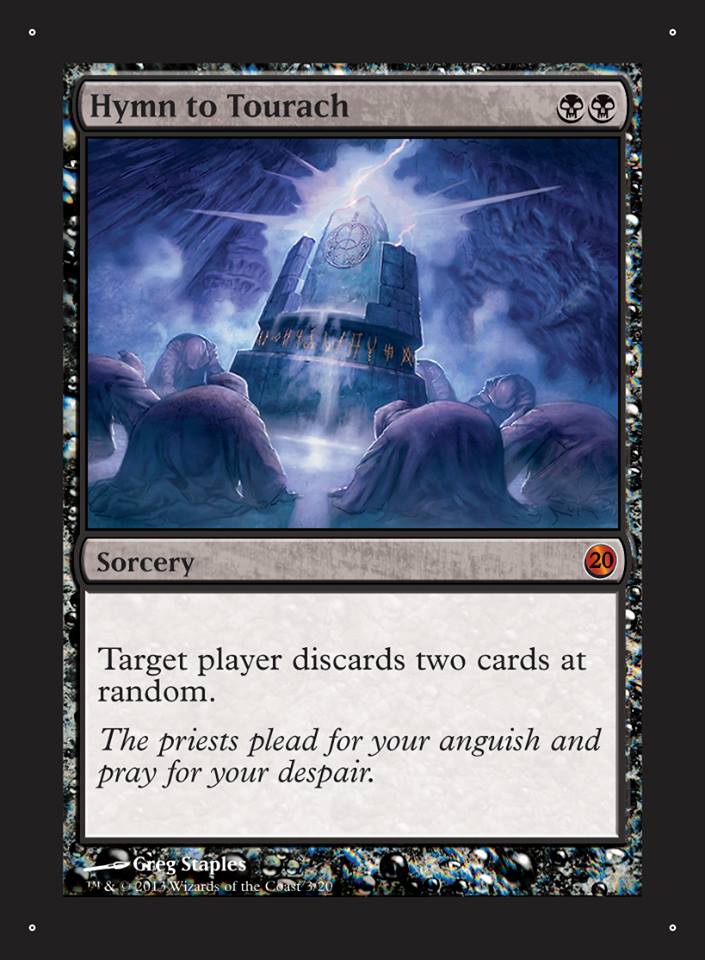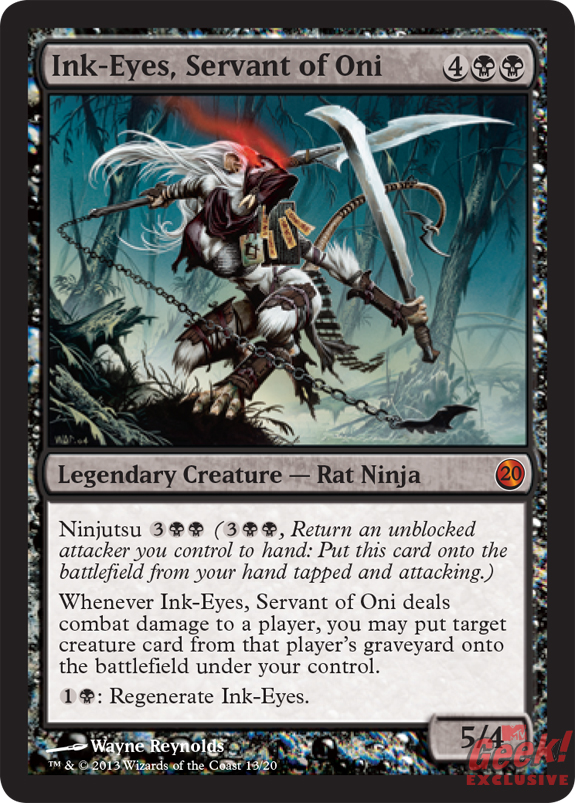 Duel Decks: Heroes vs. Monsters
*
Sun Titan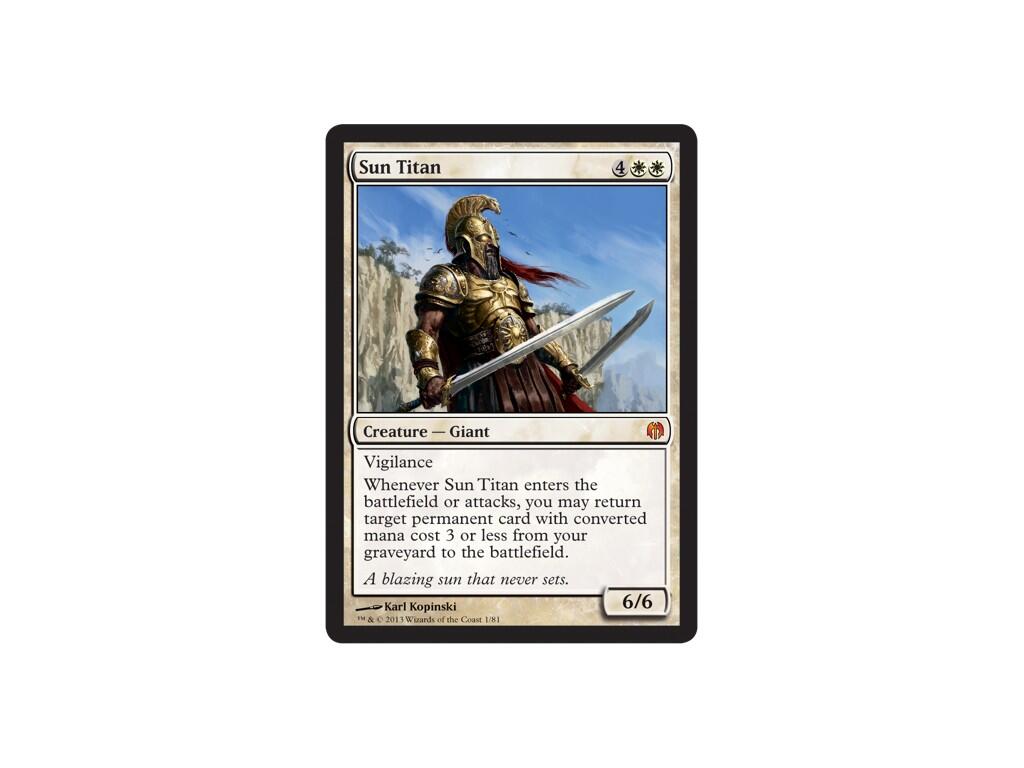 * Polukranos, Worldeater (Mythic Hydra)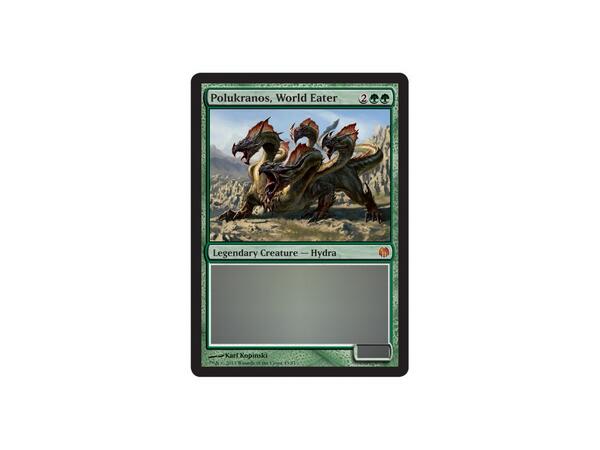 Commander (2013)
* New Commander product due out ... November 1st, 2013. Five new decks. 15 new cards in each deck. 51 new cards.
* Three color shard decks for this product
* Jeleva, Nephalia's Scourge (Mythic Vampire Wizard)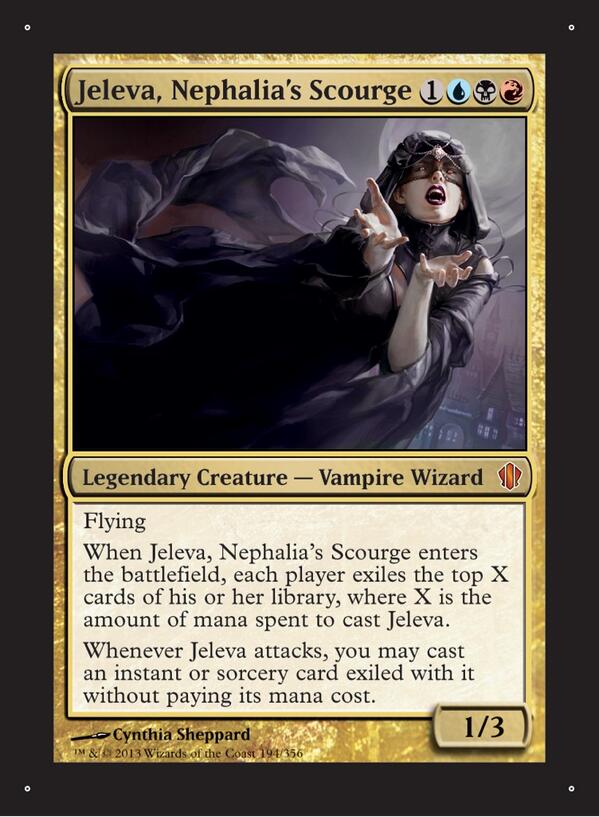 Theros art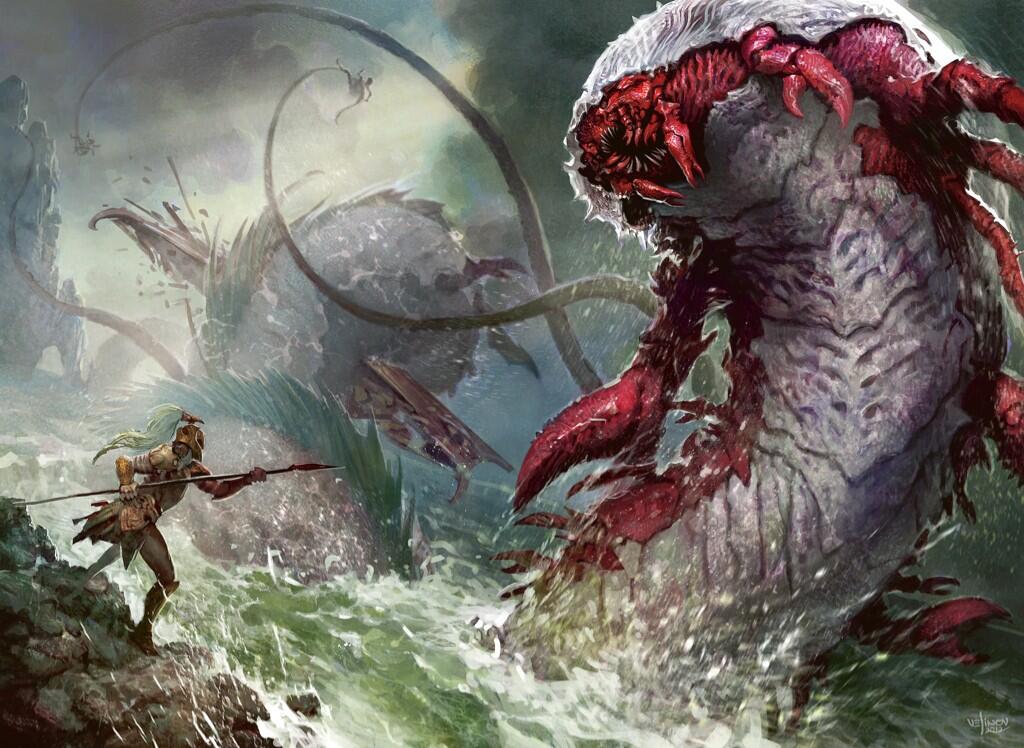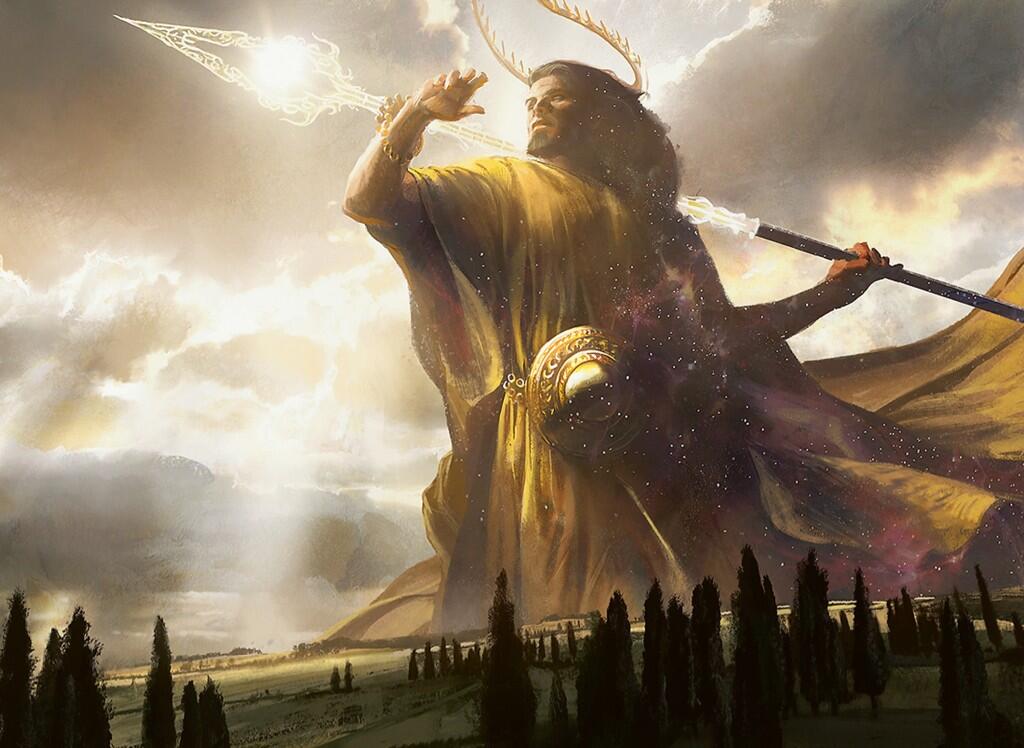 Heliod (white)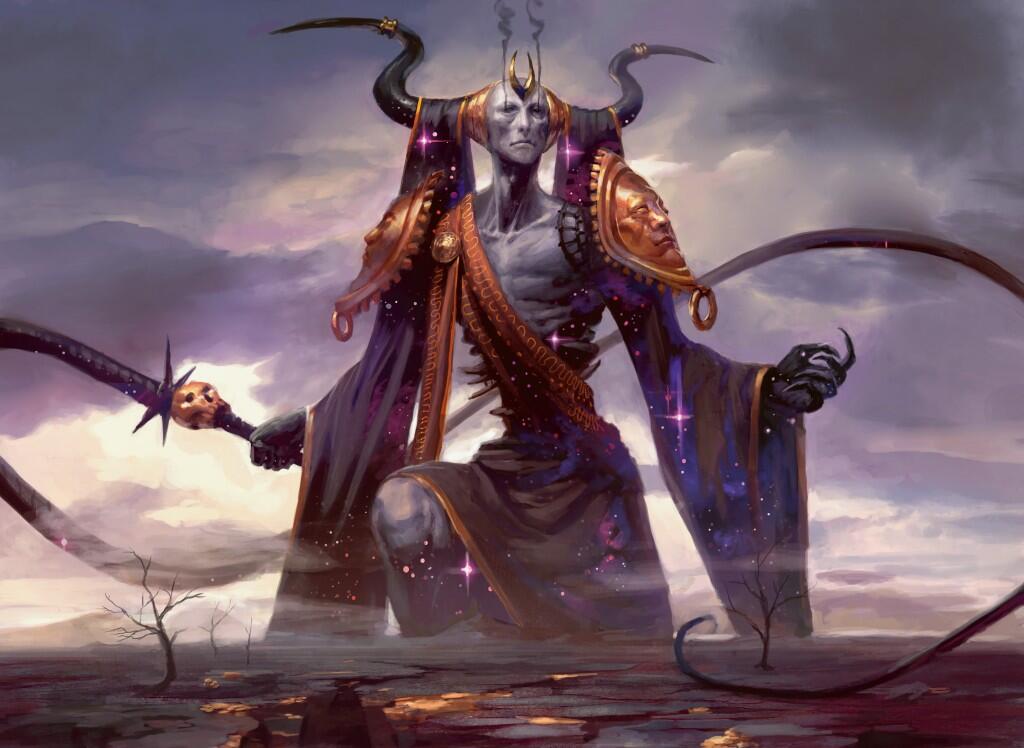 Erebos (black)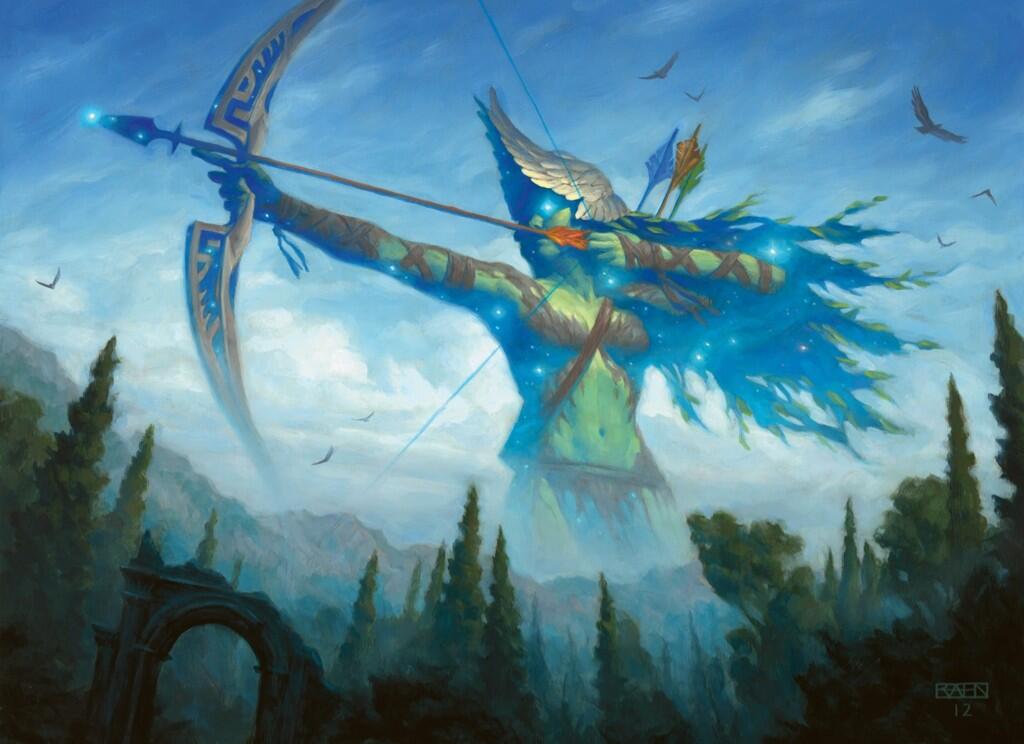 Nylea (green)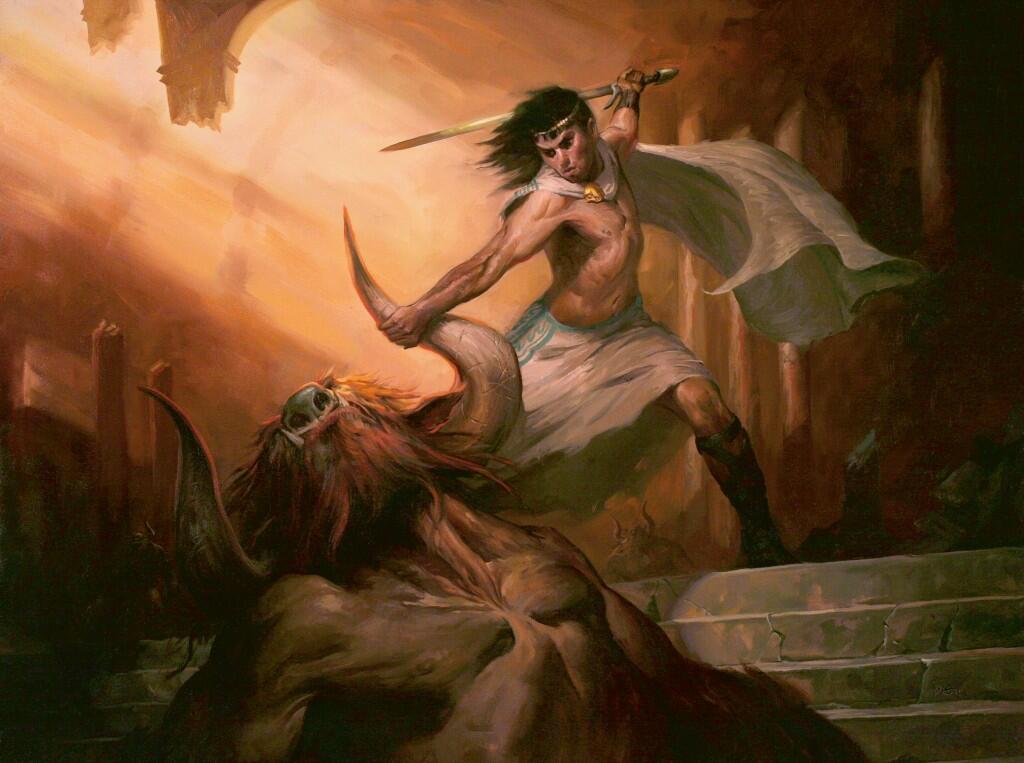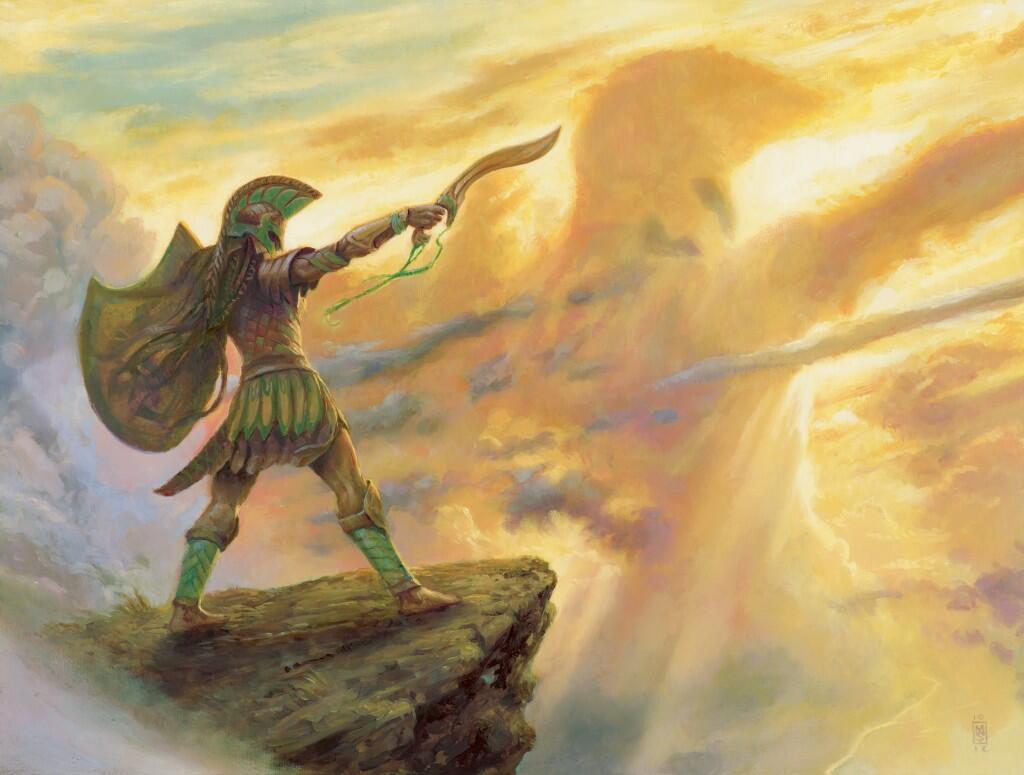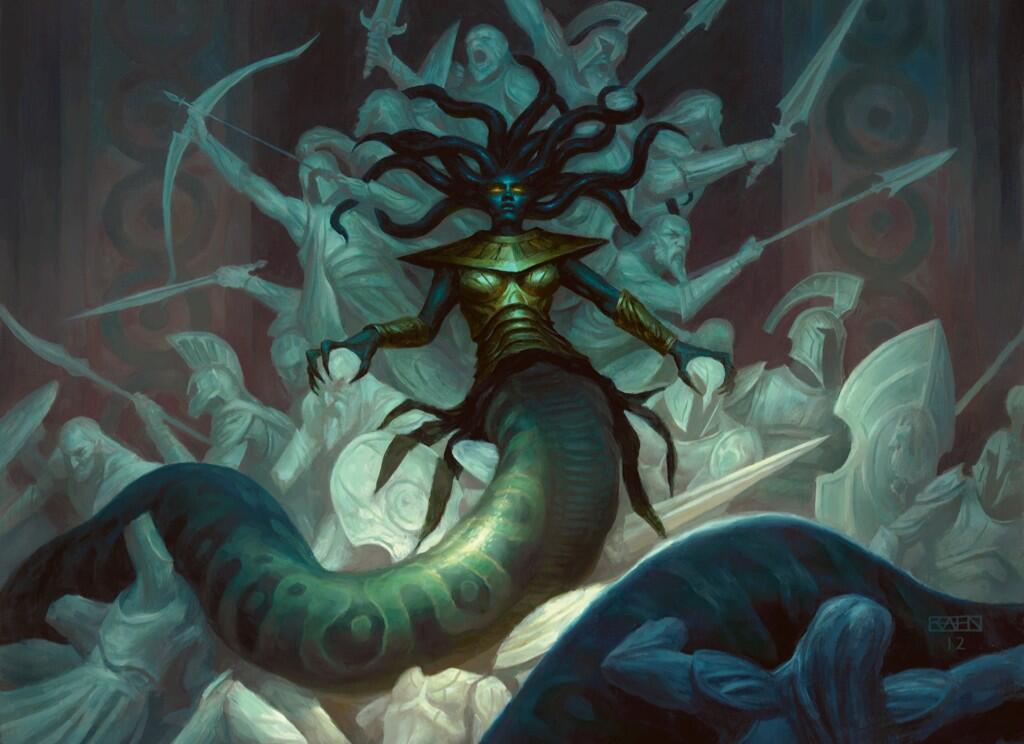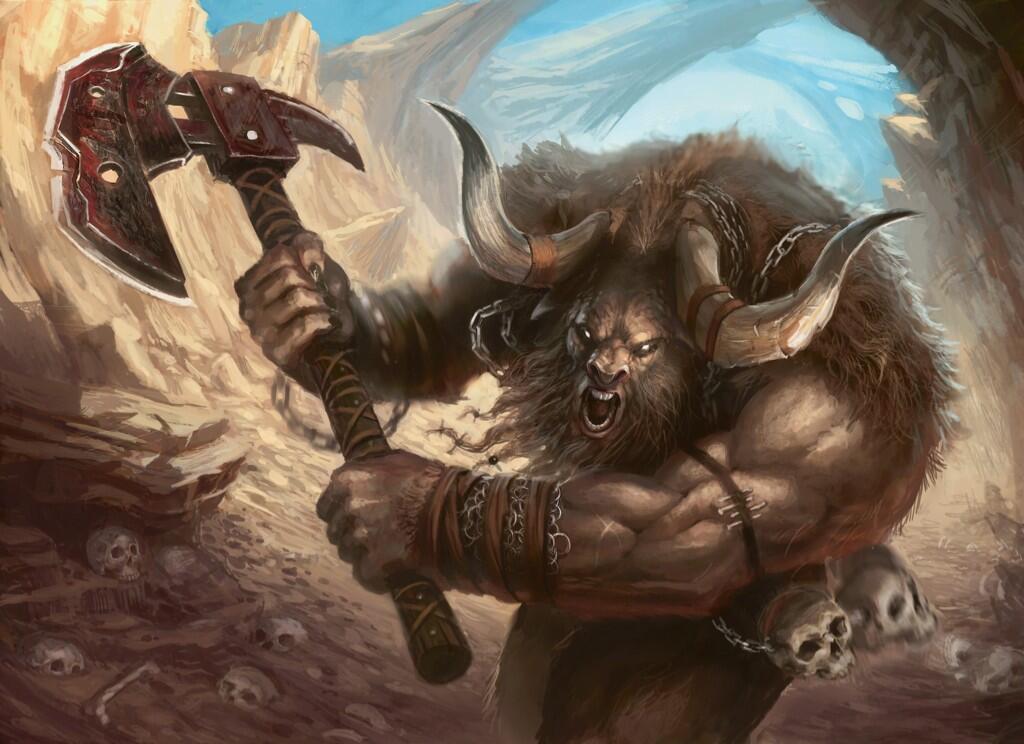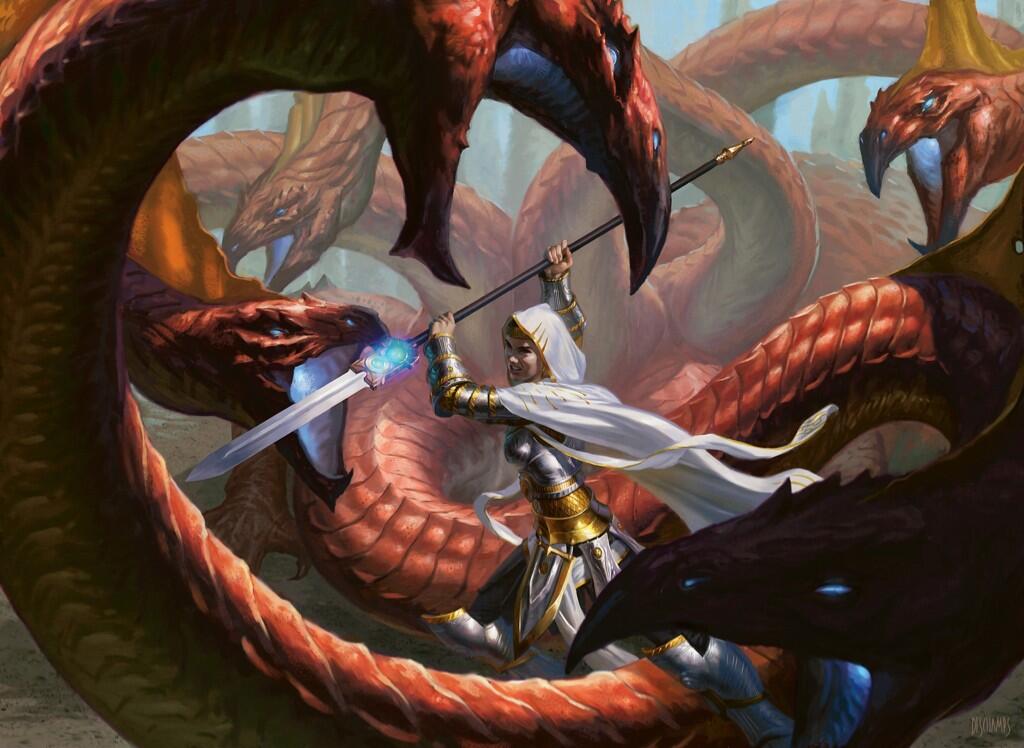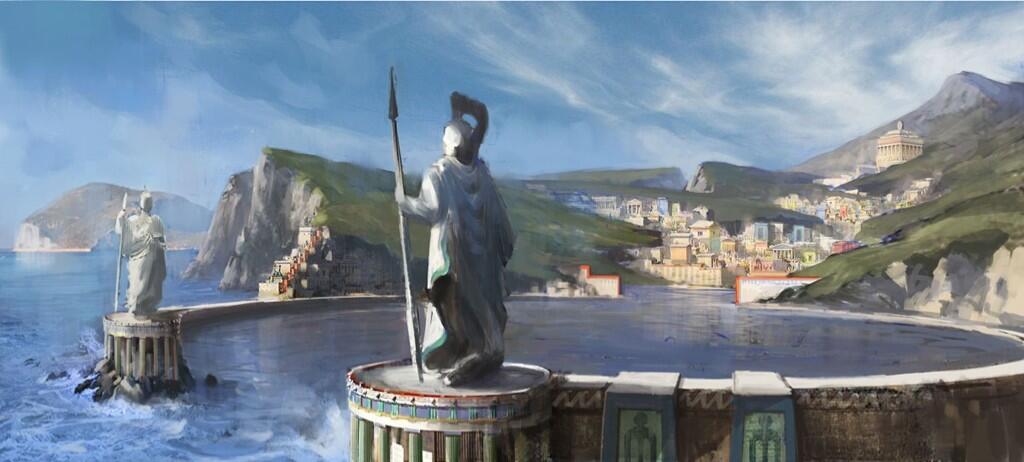 Meletis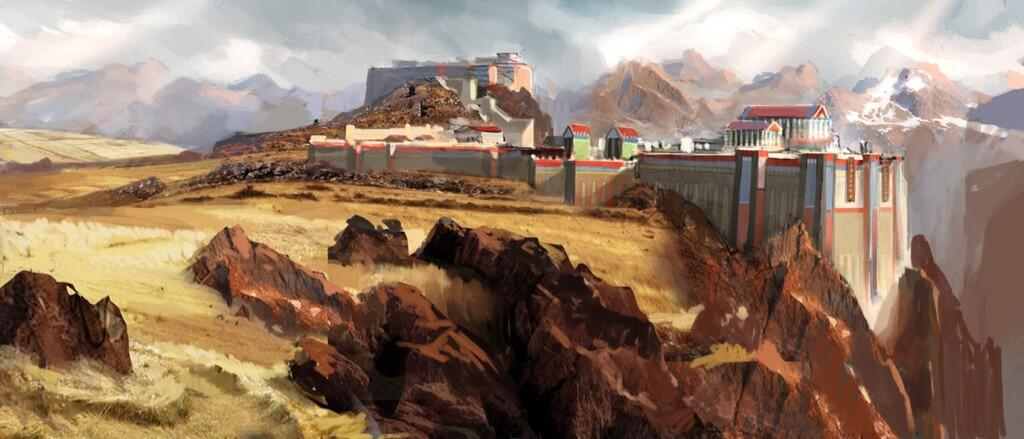 Akris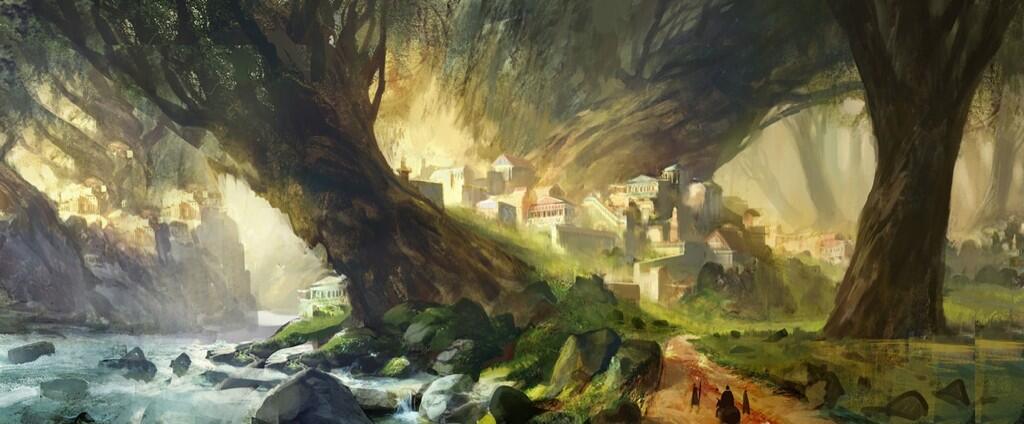 Setessa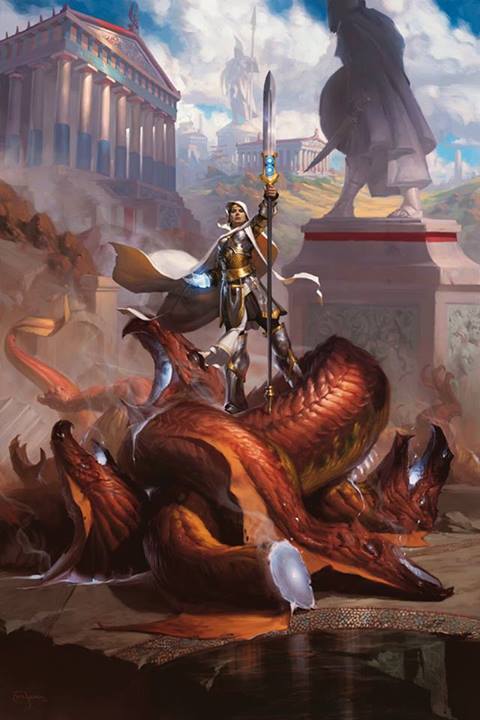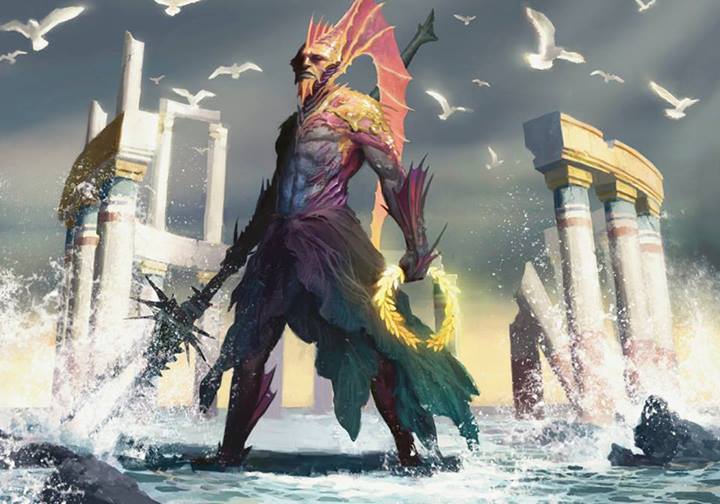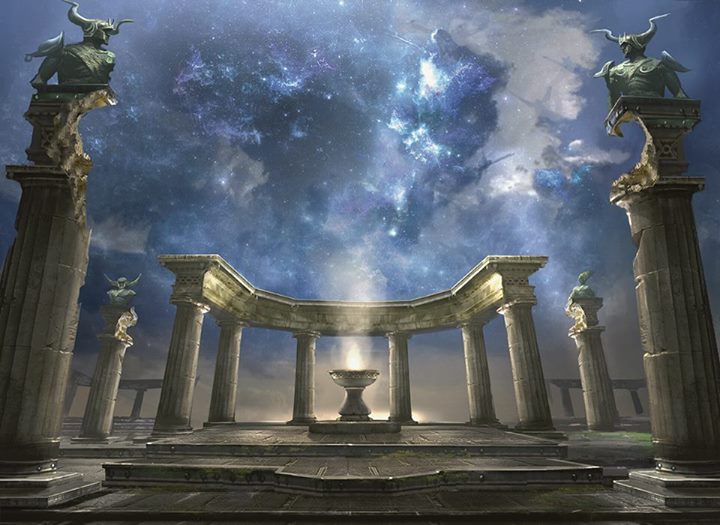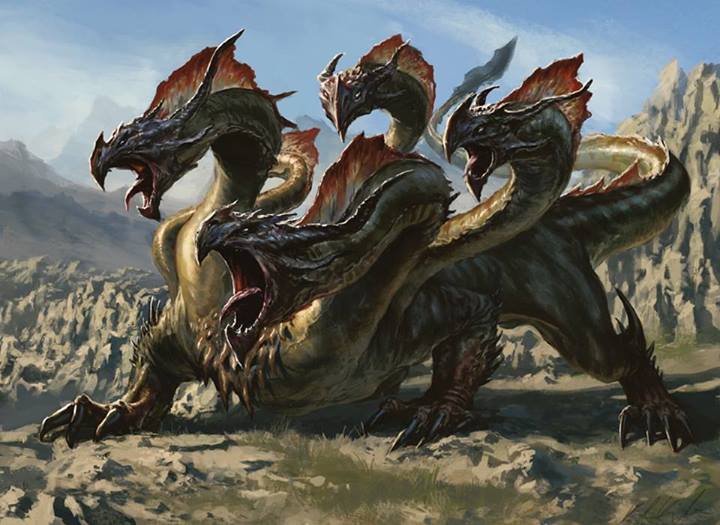 Thassa
Last edited by
Hunter
: Jul 26, 2013