KOV
Location:

Bordeaux

Join Date:

12/19/2005

Posts:

334

Member Details
http://www.magiccorporation.com/gathering-news-view-1406-exclu-mc-carte-planechase.html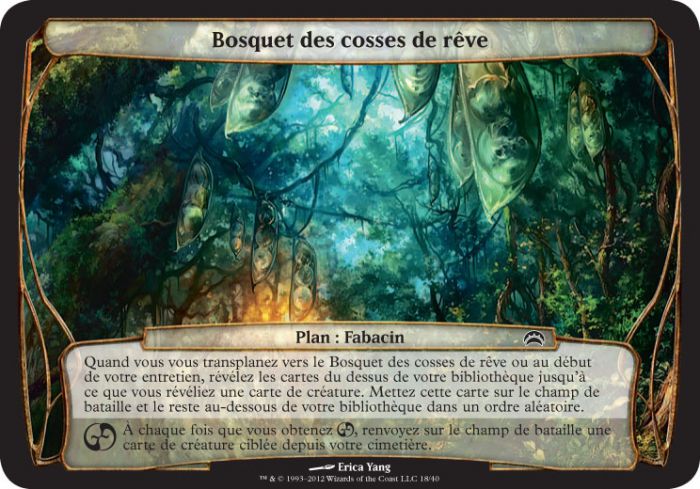 Grove of Dreams's Pods ???
Plan - Fabacin
When you planswalk to ~~~~ or at beginning of your upkeep, reveal cards from your library until you reveals a creature card. Put that card onto the battlefield and the rest on the bottom of your deck in any order.
[chaos] Whenever you roll [chaos], return target creature card from your graveyard to the battlefield.
Enjoy !
Bonsoir.
PS : I don't find the text spoiler for the plans and phenomenons ? Where is it ?
Last edited by
KOV
: May 23, 2012
Pancakes are love.