zeromd
Maverick Hunter Special Class
Location:

Sao Paulo

Join Date:

7/10/2007

Posts:

2,737

Member Details
a large store in my country have confirmed today by twitter the next fnm promo is peaks, i dont have the original image, but i have the leak image from the past.
http://twitter.com/#!/Henrique_Devir
Henrique_Devir Henrique
Nossa, fechou o agendamento segunda dos FNM de setembro e os cards já chegaram! Teetering Peaks pro mês 9. Imagem logo mais no site.
há 8 horas
"We close the schedule at Monday about September FNM and the cards has arrived ! Teetering Peaks for the month 9."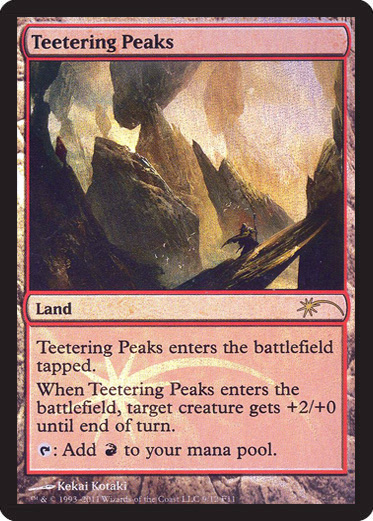 Last edited by
zeromd
: Aug 25, 2011
...ʇsod ʎɯ ǝǝs noʎ buıɥɔʇɐʍ ɯɐ ı
Deck Building Primer - Casual
Sliver Primer - Casual
Share your tips with us !!
Want To Buy List
Please Check !!
Now Playing:
Excaliboros
/
Maverick
Bant Pro Excalibur
/
Merfolk