MtGColorPie
Location:

Bellevue, WA

Join Date:

8/28/2008

Posts:

773

Member Details
Found by
@bweisko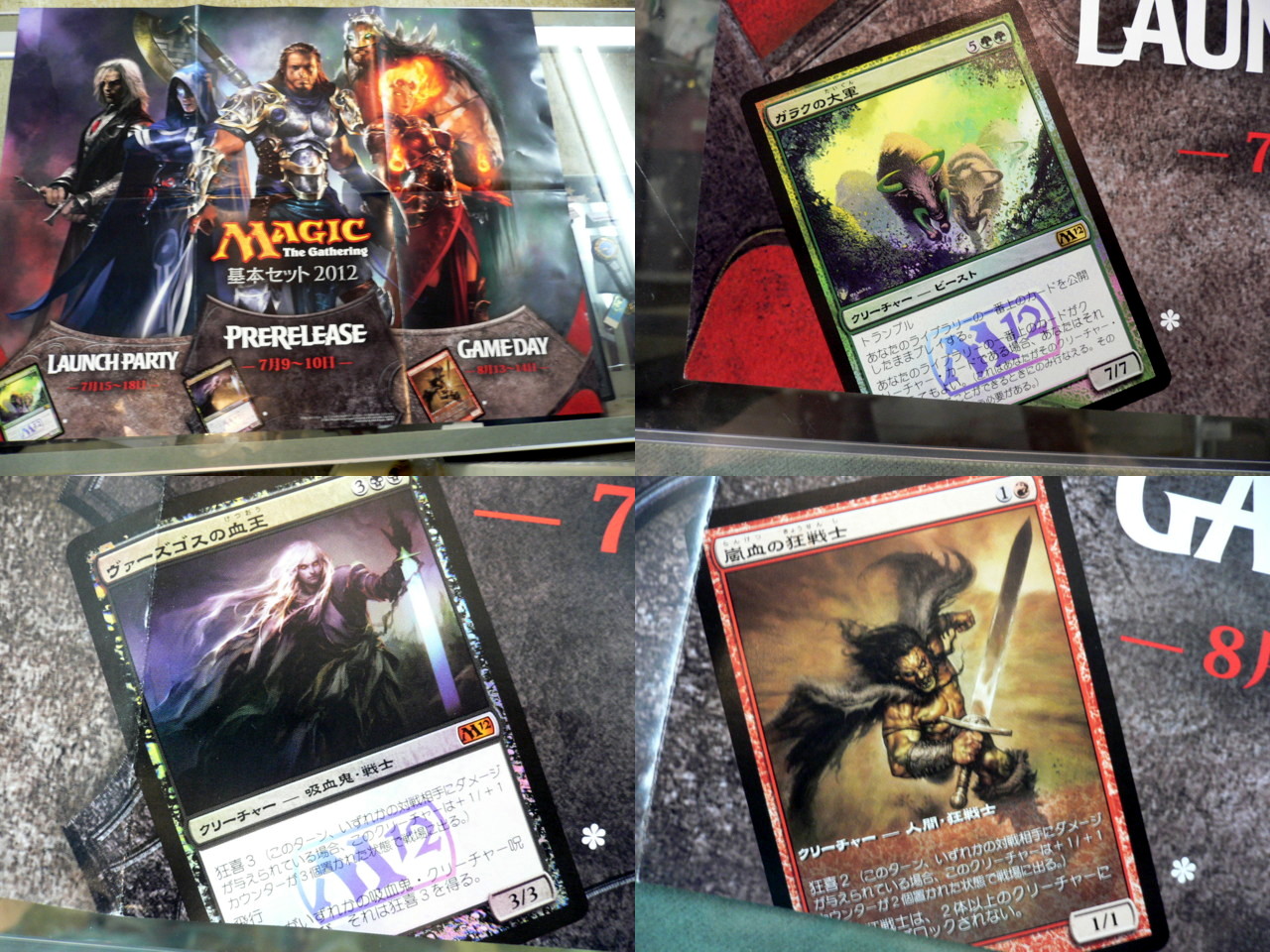 Confirmed by Daily Arcana
Black Mythic:
Bloodlord of Vaasgoth - 3BB
Creature - Vampire Warrior
Bloodthirst 3
Flying
Whenever you cast a Vampire creature spell, it gains bloodthrist 3.
3/3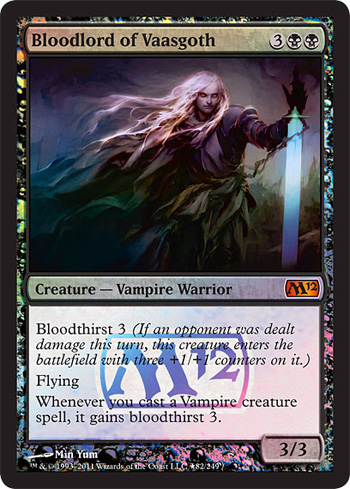 Green Rare:
Garruk's Horde - 5GG
Creature - Beast
Trample
Play with the top card of your library revealed.
You may cast the top card of you library if it's a creature card.
7/7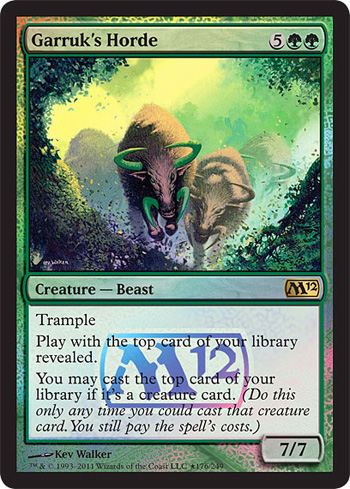 Rough translation (Hooray crowd-sourcing!)
Red Uncommon:
"Bloodstorm" Berserker - 1R
Creature - Human Berserker
Bloodthirst 2
Can't be blocked unless by two or more creatures.
1/1