CatParty
The Black Swan of Trespass
Location:

New York City, NY

Join Date:

10/23/2012

Posts:

2,494

Member Details
Hypothetically - Let's say you copy
Shahrazad
with like
sea gate stormcaller
, does the copy stay on the stack when the original game resumes or does it go in the new game or does it go into a sub-sub game of magic?
I understand that questions like this are why the card is banned in every format
, but I was wondering if there were any actual rules lawyering answers to how copying Shahrazad works.
Best,
CatParty
He/Him #BLM #DefundthePolice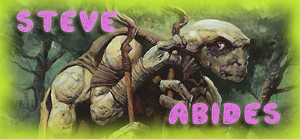 Draft my Old Border Nostalgia Cube! and/or The Little Pauper Cube That Could!
Modern:
Death & Taxes | RUG Delver