DrWorm
Location:

Beneath the rain...

Join Date:

3/11/2005

Posts:

9,008

Member Details
Fair and Unfair with regard to decks (and at times mechanics) in constructed magic is a concept and terminology that has always been utterly lost on me even after 10+ years. To my mind as long as the cards are legal in your format and obey the rules of the game then there is no such thing as a deck or mechanic that is more or less fair than any other. Assuming money is no object then we all have access to the same tools, so why do some people find it unfair to choose certain tools over others?

I want to point out that it is very likely that I will not change my position in this regard, since I am known to be stubborn when retaining my interpretations, but I would like to at least understand what people are talking about when they say things like "mid-range tends to do well against fair decks", or something like that (I made that up).

Note: I am not talking about relative power level. If two players are playing with the Legacy card pool and one is playing casual Clerics and the other is playing with a tuned Death & Taxes deck then there is certainly a fairness disparity between the decks when it comes to advantage. That is different than what I am asking about.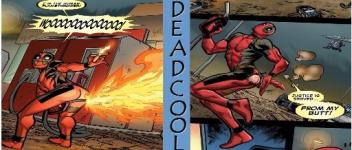 tumblr:
thewormturns
Reprint
Opt
for Modern!!

FREE DIG THOROUGH TIME!
PLAY MORE ROUGE DECKS!