CatParty
The Black Swan of Trespass
Location:

New York City, NY

Join Date:

10/23/2012

Posts:

2,468

Member Details
Lorwyn was basically a fairy tale block. It's basically old European fantasy stories for children mixed with The Hobbit. That's why I love it so much.
Funny, because The Hobbit was basically old european fantasy stories mixed with children's literature.
But yeah, i'm really sorry I missed the Lorwyn block, it seemed really lighthearted and fun.
I also love the mechanics of the Time Spiral block, I was just playing against a Suspend deck last night with all spiral/futuresight cards and loved the way it worked.
He/Him #BLM #DefundthePolice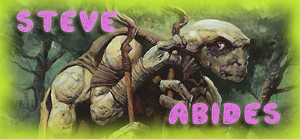 Draft my Old Border Nostalgia Cube! and/or The Little Pauper Cube That Could!
Modern:
Death & Taxes | RUG Delver