void_nothing
Staff
Moderator
Raptorchan Reflected

Location:

The Archesympanarium, Rochos

Join Date:

1/11/2005

Posts:

28,063

Member Details
CCL March Round 1

"Survive the Show"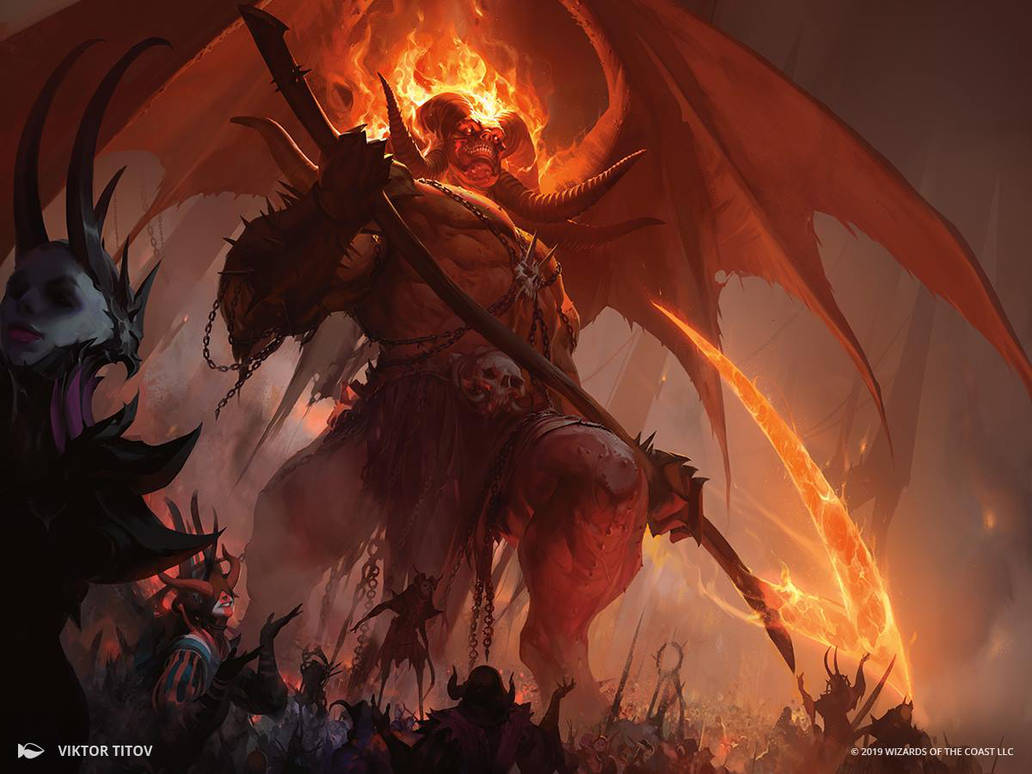 Rakdos, the Showstopper, taken from DeviantArt, by Viktor Titov and Wizards of the Coast
Welcome to the Card Creation League!
Everyone is free to participate in either or both of the first two rounds. Come join us!
Theme
It's Synergies Month! This whole month will be about positive interactions with specific cards.
Challenge
Design a creature card that would be guaranteed not to be destroyed if its controller had Rakdos, the Showstopper enter the battlefield under their control.
Doesn't matter how your card accomplishes the challenge but it must do so by default simply by being on the battlefield.
Make sure to include a rarity.
Stay tuned for February's CCL Final Poll. Anyone who votes will receive 2 bonus points for March's CCL!
PLEASE NOTE: This month will NO LONGER use the "mandatory top 3" rule. Critiques and top 3s will each be worth one bonus point per round but it will be possible to score points and advance even without submitting a top 3. This will also be done on a trial basis; future months may once again require top 3s from contestants.
Anyone can enter this first round! Your submissions are due Wednesday, March 6th, 23:59 EST.
Schedule


Round 1 — Open to Everyone (March 1st-6th)
Round 2 — Open to Everyone (March 7th–12th)
Rounds 1 and 2 Critiques (Due March 15th)
Top 8 — Open to top 8 finishers (March 16th–19th)
Top 8 Critiques (Due March 22nd)
Top 4 — Open to top 4 finishers from last round (March 23rd–26th)
Top 4 Critiques (Due March 29th)
Final (End of month, winner determined by public poll)