Gerrard's Mom
MS Sans Seraph:The Unholy Font
Location:

Seattle, WA

Join Date:

1/17/2006

Posts:

8,646

Member Details
August CCL Finals
The Villain Within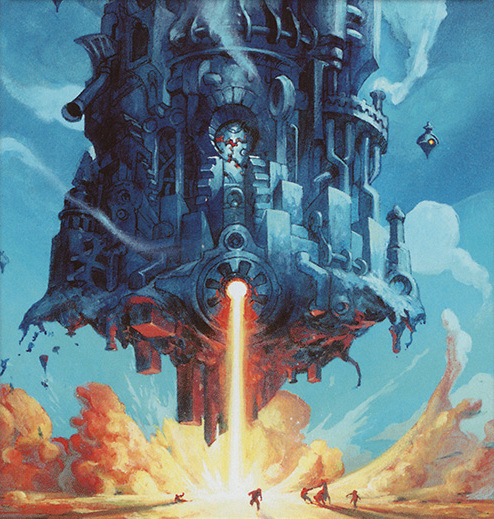 Behold the Power of Destruction by Jesper Ejsing
Welcome to the August CCL! This round is for our three finalists:
doomfish
Subject16
Hemlock
Theme
At last, your heroic persona is complete. With costume and catchphrase, vehicle and sidekick, you strike out onto the streets of Bablovia, eager to bring justice to the world. But what you find is only a mundane and dispassionate society. Sure there are explosions, but the goblins volunteered for those jobs and there weren't supposed to be buildings there anyway. None of the League's evil plans ever seem to come to fruition, and who knows what the Agents of S.N.E.A.K. are up to.
As the weeks pass, with no chance to show your righteousness, you grow increasingly frustrated. Why can't the world give you a chance to shine? Where are the adulating cries, the merchandising opportunities? WHY DOESN'T ANYBODY CARE?!
Finally, you come to a liberating realization. If you want to gain fame and leave your mark on the world, you are going to have to take a proactive approach. It's time to show everyone what you're really made of - obscure card types!
Challenge
Create four cards as follows.

A Vanguard card representing your Round 1 Hero turned to a villain.
A Scheme card whose name shows your new villainous philosophy
A Contraption based on a newly chosen random card
A Conspiracy of mythic rarity showing the new rules of your ideal world
Schedule
Your cards are due at 11:59PM EST on Tuesday, September 4th.