Mergatroid_Jones
Location:

On the left

Join Date:

12/24/2015

Posts:

6,151

Member Details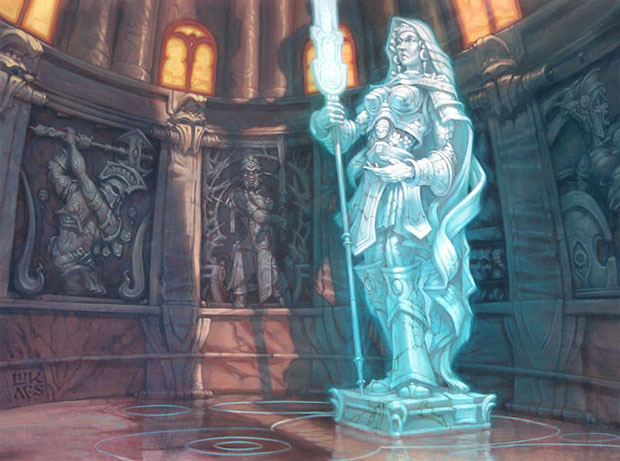 Phase 1: Great Expectations
You start out as nothing, but along your journey, you'll learn the skills of a true legend, worthy to compete in the
Arena of the Ancients
with the
Sword of the Chosen
. Will your deeds become legend in this fabled Hall, or will you be relegated to the sidelines of history?
In phase 1, you create a base character to serve throughout the game. This character will have a name, creature types, a mana cost, power, toughness and (if you want) flavor text. In phase 1, this card will be vanilla (or french vanilla), but it will gain abilities in phase 2, 3, and 4 to overcome the challenge of each phase. The goal is to have a well balanced card at the end without ever being able to change your card's mana cost.
The fifth and final phase will be judgement of the final card's design and balance. If the card has become overpowered, they will be stripped of their legendary status, and given a mana cost more befitting their abilities. If they are deemed balanced and of worthy design, they will be extolled as true legends, and immortalized in the Legendary Hall.

Phase One Character
Creature- Centaur Warrior
3/2

Phase 2 challenge: As you travel, you are attacked by a fearsome 3/3 horror, and you must defend yourself.

Phase Two Character
Creature- Centaur Warrior
When ~ blocks or becomes blocked, it gets +1/+2 until end of turn.
3/2

You can also alter an ability instead of adding one. For example, I could have just made it a 3/4. Additionally I could change it in a later phase so that now I get +2/+2 and trample instead of just +1/+2. If it makes flavor sense, you can tweak your creature type, card name, and flavor text in any phase.
For the first phase all you need to do is make a card with the following limitations:
- It must be a legendary creature.
- It must be vanilla or french vanilla. You may have ONE simple keyword ability to start
- It should have plenty of room to gain abilities without becoming broken. Somewhere around the power level of
Ancient Carp
or
Gray Ogre
seems about right.
- Your card must be able to survive the encounter it had with an angry 1/1 rat.