Feyd_Ruin
Staff
Global Moderator
Technical Admin
             (<>..<>)

Join Date:

1/1/2005

Posts:

9,733

Member Details
What would you cost "Target creature gets -4/-4 until end of turn" ?
Existing "vanilla" examples and higher/lower bounds: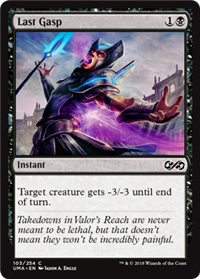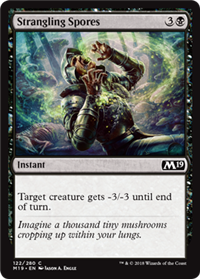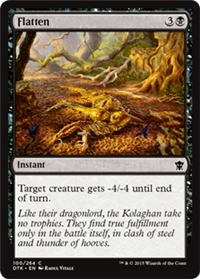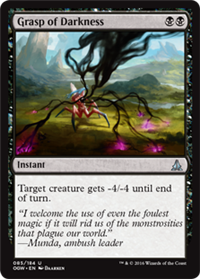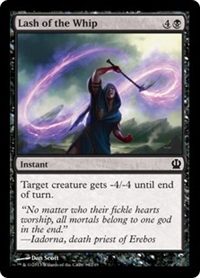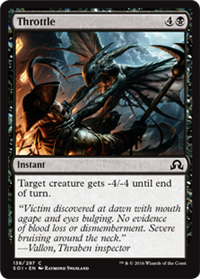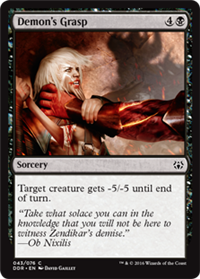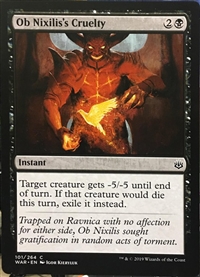 We're all over the place here.
I feel like the cost bounds for -3/-3, -4/-4, and -5/-5 are so overlapping, you could justify any non-absurd answer.
So.. if you made a "-4/-4" card in your set.. what would you cost it?
And, expanding a little, how would you cost it for double-black vs single-black costs?
Is instant/sorcery a large change to cost?