redthirst
Location:

SC

Join Date:

9/8/2011

Posts:

3,352

Member Details
Welcome all to the
Fires
f Salvation
Who are we? We're the Fires of Salvation, of course! We're members with one thing in common: we love all things . From the lowest Task Mage to the highest Fire Lord
we're passionate about playing with fire
.
Why are we here? We're here to watch the world burn! Well... mostly we're already burning up the Standard Competitive forum, but like all fires, we need to spread...
Here's our probationary roster (56) - confirmed members in RED (if you're on the list, just post to confirm):
redthirst
dpaine88
photodyer
zemanjaski
PrimalBurn
Wrathberry
DXI-Edge
Christen
Tharkun
Voyaging
midnight_V
Khaospawn
jdow30
hamfactorial
GunnarPB
Artificial Alchemist
Self Medicated
RDW?
Woj
BigSmeez
Mattsadface
Aesnath
metamorph
Novajoe
Dromar the Banisher
Samwise1414
Uranium
lorddax
Fax
yarpus
Calamity
higher zero
Keftenk
jyob
Lauphiette Kincey
bearsman6
TauronNox
Yorutenchi
Zeymo
Whimsicalbox
dreinal13
BlakLanner
Johnny_Spike
AdamM
Mister Met
DonteB84
Meelman
iube
Shardoon
Timesink
Saoshyant 4329
cweaver8518
chrstphrbrnnn
boiler
Hellsing512
Haplo19
And we've picked up some new recruits since the thread started!
os1rus
windstrider
Lucian
Neophyte Pyromancer
Valdarith
tapped1out
eclipsemonger
Kraken B. Trippin
bits - since we're all still in a probationary period with no real government, you get right in.
++SMALL UPDATE++
We now have a Council so I can't just let people in - from now until we can solidify Clan policy for new recruits, anyone who joins will be a probationary member. Feel free to post, add FoS to your sig, or whatever though and we'll get you approved just as soon as we have an actual approval process...
Tezna
CrazyCatPerson123
PirateKingAtomsk
toddulent
JankyJankster
forw4rd
Pat
Colonel Nohman
iplongno
Platypus
warwizard87
Speedbump
Johnnydizzer
TubeHunter
Want to join? It's easy - just tell us! There will be a probationary period where we'll make sure you're a good fit here (don't worry, we're not too picky) and then you're in.
The board is just as relaxed. Want to talk about decks you're brewing? Cool. Tournament reports? Awesome. Your kids starting school? That's fine. Just saw the most ballin' movie? No spoilers. Basically, talk about whatever.
+++CLAN COUNCIL+++
First order of business is to set up a Clan Council - this will be a publicly elected Clan ruling body that will number no less than 10% and no more than 20% of the total number of Clan members. We will hold nominations from now until elections - which will start on Monday and last for 5 days. Until then,
I will rule with an iron fist and strike down all those who oppose me
!
Nominees:
zemanjaski
yarpus
hamfactorial
redthirst
Khaospawn
dpaine88
metamorph
DXI-Edge
cweaver8518
Lauphiette Kincey
Dromar the Banisher
Like I said, the Clan Council will be an elected position with an indefinite term - once you're in, you're in until you retire or are removed by a Council vote (you know, in case one of us goes bat-**** insane). If you're not elected to the initial Council and you want to be, don't worry - as the Clan grows, the Council will grow and the more members you recruit, the more votes you can count on at the next election.
Speaking of which...
+++RECRUITING+++
Like any fire, we need to grow or we'll die - so all members are expected (but not required - there's no penalty) to recruit... just don't be a dick about it. Put a link in your sig or create a cool custom title with your FoS position or something. If you meet someone particularly awesome who you think would fit in here, PM them the link and invite them to drop by.
BUT DO NOT SPAM THE FORUMS!
I think that's about it. If you're on the probationary member list I'll be sending you an email to drop by. Just a quick "I'm here - locked, cocked, and ready to rock!" is enough to show you're still interested and, if you have one, throw out a nomination for Clan Council.
Welcome to your new home, guys!
+++UPDATE 12/10/12+++
Two things:
1st - The poll for Clan Council is now up! Vote for any number of nominees that you feel would be suitable as a Clan representative (not just one). The top 7 will be promoted to Clan Council - this is the Clan ruling body - it will be responsible for making any future Clan policy so vote for the people you want representing and making decisions for your Clan.
As an aside I'd like to note that metamorph and DXI-Edge were nominated, but they've yet to check in as far as I know. They'll be listed and you'll be able to vote for them, but if they don't check in by the time voting's done then votes towards them won't count.
Oh, and please only vote if you are a FoS Clan member.
2nd - lorddax has established a sister Clan on M:tGO for anyone from FoS who wants to join. Here's the scoop straight from him:
Quote from

Its our easy meeting place on MTGO. To join all someone has to do is message/mail me under 'lorddax' asking for an invite with their forum name included. As long as they have that they can get in!

If we have a solid number of people playing regularly we can start playing in Clan only events and get some clan rating, so get everyone to sign up!

Hopefully the clan stuff will get an update soon but for now thats the easiest way to do it. Usually I'll toss up a post whenever I hop online. Once the council is finalized, I'd like for everyone to pass the captainship around to whichever council member is still logged in when the current captain is logging out so that way people dont have to wait forever on invites.
+++UPDATE 12/17/12+++
A few things:
1. Voting is over and Clan Council has been chosen! Your Council is:
-zemanjaski
-redthirst
-hamfactorial
-yarpus
-Khaospawn
-dpaine88
-Lauphiette Kincey
I will be messaging all of you shortly.
I went with 7 because it's roughly 15% of those who voted - everyone on the list would have made a valuable addition, though, so let's continue to grow so everyone who deserves a chance can have one.
2. Everyone remember to follow the rules for the Clan section. Most notably - no spam and no double posting.
3. Along with our MtGO Clan, lorddax is working on something else super cool. I'll let you guys know when it's done.
4. As of today, the McRib is back in my area. Pray that I do not die of Pork overdose.
That's it.
+++UPDATE 01/02/13+++
Happy New Year Everyone! Pretty big update!
First, it looks like I will be the Clan Rep for now - I'm thinking this position will be rotated periodically so we'll figure out the particulars at some point and go from there.
Second, the Council has discussed our membership policy and it looks like we'll be introducing a Tier-based Clan system. Here's what that's looking like:
Tier 1 - Probationary Members - This is what every new member will start as and we'll be retroactively putting most everyone on this list. Probationary Members will be able to post in the Clan thread, vote in Clan polls, and use any FoS sigs/banners that they want. The only requirement to becoming or staying a Probationary Member is that you post up at least once per FoS Clan thread to let us know you're interested and still active.
Tier 2 - Full Members - Once you've shown you're committed to the Clan through regular posting and/or contributions to the Clan thread (things like designing a sig/banner or participating in future Clan challenges show that you're invested) you'll be moved up to full membership. Tier 2 membership comes with the benefits of Tier 1, plus you'll be invited to join our new Fires f Salvation forum - a place where you can be yourself/let off steam without the worry of being warned/infracted!
Tier 3 - Senior Members - Some of you have been with us since the begining or have gone above and beyond and you deserve a little something extra. Tier 3 membership comes with all the benefits of Tier 2 plus access to an extra subforum on the FoS forum. This forum will be able to be posted in and viewed by only Senior Members. Want to know what's going on in there? Constant long-term quality posting will get you noticed and invited to join.
Tier 4 - Council Members - If you're voted into the Council you'll immediately become Tier 4 no matter what Tier you were before. Tier 4 includes all the benefits of Tier 3 + the ability to post/vote in the threads in the Clan Council section of our FoS Forum. Any member Tier 2+ will be able to view the threads in that section, but only Tier 4 will have the ability to post.
We'll discuss particulars in the near future and let everyone know where they stand - like I said, many members will be moved to probationary status, but just do a little regular and/or quality posting and you'll get moved back up to full membership in no time.
+++UPDATE 01/11/13+++
The following members will be upgraded from Probationary to Full Members:
Photodyer
Christen
Tharkun
midnight_V
jdow30
GunnarPB
Self Medicated
Mattsadface
Aesnath
Novajoe
lorddax
Calamity
higher zero
bearsman6
Whimsicalbox
Mister Met
cweaver8518
chrstphrbrnnn
Neophyte Pyromancer
Valdarith
bits
Tezna
CrazyCatPerson123
toddulent
Artificial Alchemist
Woj
Dromar the Banisher
Yorutenchi
windstrider
The single greatest contributer to the decision whether to promote a member or not was amount of posts in this clan thread. For the most part - the regular posters got promoted and the lurkers didn't. Other factors were considered, though - Tezna was included for making a Clan sig and a few others for their many contributions throughout other parts of the forum.
We'll probably be making promotions like this every couple of months - we'll promote tier 1 members who we feel deserve it to tier 2 and tier 2 to tier 3.
Congrats to those that were promoted!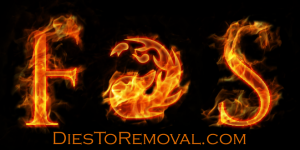 "Of course you should fight fire with fire. You should fight everything with fire."
—Jaya Ballard, task mage
redthirst is redthirst, fifth Horseman of the Apocalypse. He was the leader of the Fires of Salvation, the only clan I'm aware of to get modded off the forums so hard they made their own forums.

Degenerate? Sure. Loudmouth? You bet. Law abiding? No ****ing way.

Great guy to have around? Hell yes.