Rocker05
Location:

New Jersey

Join Date:

1/12/2005

Posts:

833

Member Details
Welcome to the Izzet! We are mostly big fans of the U/R Combination, Casting Spells, Being Scientists, Playing Magic, Winning at Magic, randomness, writing stuff and clicking the "Post" Button, etc. In other words, we want YOU to join the Izzet.
How to Join: Pick a High Mage who does not have an apprentice, and you may became said High Mage's apprentice. Otherwise, I shall assign you. Post this on our thread.
How to become a friend:
If you wish to be a friend, simply make a post and you will be friendified.
Current Members (Preceded by the thread number of when they joined):
01 - Rocker05, High Mage of Unpredictability, Leader of [The Izzet]

16 - calibretto, Acolyte of Unpredicatbility
18 - pet snake, Apprentice of Unpredictability


12 - Ravus
, High Mage of Arcane Babblings
16 - urzastoiletseatofdoom
, Acolyte of Arcane Babblings
18 - CamE
, Apprentice of Arcane Babblings
08 - Wamyc, High Mage of Elemental Synthesis
, Representative of [The Izzet]
18 - epock, Acolyte of Elemental Synthesis
05 - Darkon~, Apprentice of Elemental Synthesis


09 - Avatar of Light,High Mage of Lavamancy
13 -
Bardu
, Acolyte of
Lavamancy

12 - dawiz007, Apprentice of Lavamancy


04 - Tiki_Man
, High Mage of Spell Manipulation

14 - DarknessFalls, Acolyte of Spell Manipulation
18 - ilikepie, Apprentice of Spell Manipulation

12 - Niv-Mizzet324,High Mage of Time Manipulation
17 - rocram16
, Acolyte of Time Manipulation
18 - slaker2008
, Apprentice of Time Manipulation
13 - AsianInvasion
, High Mage of Domination
17 - Lenna, Acolyte of
Domination
18 - You Are Not Pro
, Apprentice of Domination
High mages are veteran Izzet members who've been here a long time and are well respected for their posting habits.
Acolytes are next down the chain. They've been around for a while and serve as a bridge between apprenticeship and High Magery.
Apprentices are newer members who've generally yet to prove themselves.

Each High Mage has at most one Acolyte and one Apprentice. When all current High Mages have an Acolyte and an Apprentice and a new member wishes to join, one Acolyte will be promoted to the position of High Mage, making the Apprentice under them an Acolyte and another Apprentice their Acolyte as well.

TonyCR
Bloodydoves
Teferi's Spatula
Madster_SC
RodimusPrime
Everlaster
Skitsojd
Mishraman1212
N3R64L
Spediesteban422
Blazeboy76
Jarvi
Bornnover
Urban Renegade
White Dragon
Tanakaka
Stilts
Xantcha
Aethershunt
Two-Headed Dragon
The Firemind
Dark2k
Flynn
SmoothJazz
Cubinthebox
RoyalBearAssasin
Squrrelwraith
BornInChaos
Elvish Crack Piper
Niv-Mizzet the Firemind
Welsh Dude
Draak
Kakuwinki
St3v3n
Iammars
RebelMe
UV Chemist
Izzet_Dragonmage
Eater of Hampster
Allies
: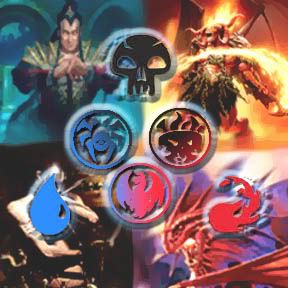 Proud Allies with Dimir and Rakdos


Masterbeeble - Clan Founder
Oasis - Former Clan Leader
Canada Man - Former Clan Leader
Wuffles_II - Former Clan Co-Leader and representative who still posts here
Faust - Former clan artist extraordinare
Faerie Lord - Former member who still posts here
Tneill - Because you asked so nicely
Singer of the White Line - You passed the test
Good&Evil - Thank You
Auron_Katana - Crazy Simic...
Mirari - More crazy Simic.
Cooljeanius - Because you are also a crazy genius.
cryptokiller
Magic Mage - Amnity is a big word.
Topics of Discussion:

Lorwyn Draft!

Post Lorwyn Standard!


Credit goes to Le_Gambit at
[Æther]
for my "sexy" avvy
High Mage of Unpredictability and Leader of the