Oasis
Location:

Not Paris...

Join Date:

11/24/2005

Posts:

1,953

Member Details

I'm looking for anyone who just can't wait to get their hands on the powerful new R/U cards to be released in the next set, and no MATTER WHAT, will be playing it. Counter-Burn is going to be resurrected and we're here to play it.
We're looking for people with a minimum of 30 posts and who can be active in the clan forum. If you want to join please post in this thread.
MEMBERS:
Oasis - "Elder Mage of Destruction" (Leader)
Two-Headed Dragon - "High Mage of Flame Alchemy"
Wuffles_II - "Apprentice of Flame Alchemy"
rocker05 - "High Mage of Recycled Wisdom"
dark2k - "High Mage of Frontier Knowledge" (Representitave)
Draak - "Apprentice of Frontier Knowledge"
Welsh Dude - "High Mage of Spell Manipulation"
Faust- "High Mages of Prohibition"
Canada Man - "High Mage of Lavamancy"
NEWS:
-
A
s you have most likely noticed, we have had a leader change. MasterBeeble has decided that he has too much to do and is leaving The Izzet. He asked that I, Oasis, be the new leader and I accepted. If you have any questions about this PM me or post.
-
T
he Archive is now on the front page! What The Archive is is a compilation of all known Izzet info in Guildpact. Check it out!
-
A
lliance with the Dimir and Rakdos official as 11/28/05. This creates a solid UBR lock. In talks with their leaders Exalted Urza and Surging Chaos, we have effectively allied. If anyone has questions or concerns PLEASE PM....do not post arguments about it in here. Thank you.
We now have this cool banner representing our alliance! Thanks to purpled.

ALLIES AND FRIENDS:
ALLIES:
Dimir
PurpleD
Surging Chaos
Rorix Blade
KoolKoal
Rakdos
Exalted Urza
Friends:
Boros:
Forgotten Hope
Maxrpg
Master of Darkness
Charlie Donaldson
void nothing
Orzhov:
wackyo86
Goatchunx
arch_wooh
dragonhunter
Other:
MasterBeeble (Founder)
godless_angel
diggy
magic_pie (Former member)
Elvish Champion
THE IZZET ARCHIVE:
~~~~~~~~~~~~~~~~~~~~~~~~~~~~~~~~~~~~~~~~~~~~~~~
Compilation of Known Izzet Information
This is where I will post all of the information on our favorite Red/Blue guild. If you have anything you think should be added to this, please post or PM and tell me. Thanks.
~~~~~~~~~~~~~~~~~~~~~~~~~~~~~~~~~~~~~~~~~~~~~~~
General Izzet Info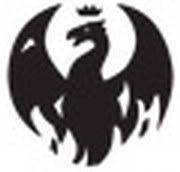 The Izzet guild symbol.

For a larger version of the Izzet symbol click Here. A thank you to Nex3 for the large symbol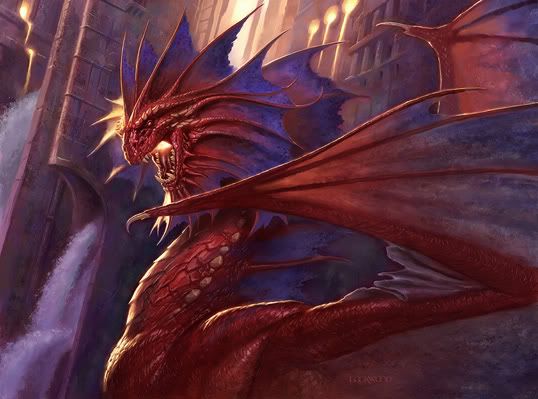 Izzet dragon art. Possibly Niv-Mizzet, the dragon mage leader of The Izzet.

~~~~~~~~~~~~~~~~~~~~~~~~~~~~~~~~~~~~~~~~~~~~~~~



Confirmed Izzet Cards in Guildpact




Izzet Signet
Artifact
, :symtap:: Add :symr::symu: to your mana pool

Izzet Guildmage - :symru::symru:
Creature - Human Wizard
: Copy target instant spell you control with converted mana cost 2 or less. You may choose new targets for the copy.
: Copy target sorcery spell you control with converted mana cost 2 or less. You may choose new targets for the copy.
2/2

Izzet ???
Land
Izzet ??? comes into play tapped. When Izzet ??? comes into play, return a land you control to its owner's hand.
:symtap:: Add to your mana pool.

~~~~~~~~~~~~~~~~~~~~~~~~~~~~~~~~~~~~~~~~~~~~~~~



Presumably Izzet cards in Ravnica




" target="blank">Char
~~~~~~~~~~~~~~~~~~~~~~~~~~~~~~~~~~~~~~~~~~~~~~~
The Izzet in flavor text
Izzet mages often acquire their magic reagents from dubious sources, so the potency of their spells is never predictable.
Char
"Falconry? A fine sport I suppose, if you're attracted to the frailty of birds."
—Trivaz, Izzet mage
Drake Familiar
[card=fiery conclusion]The Boros legionnaire saw a noble sacrifice, the Rakdos thug a blazing suicide, and the Izzet alchemist an experiment gone awry.
Fiery Conclusion
"A system to direct the flow of Ravnica's entire water supply? Thinking a bit small, aren't we?"
—Trivaz, Izzet mage
Flow of Ideas
Izzet artificers have learned to steer their beautiful constructs clear of Boros warhammers—and the opera house.
Glass Golem
"The Rakdos know little of technology, but they definitely know how to push buttons."
—Trivaz, Izzet mage
Instil Furor
"My criticism of the Izzet is that their impulse for learning seems too much like impulse and too little like learning."
—Trigori, Azorius senator
Mindmoil
"If you ask me, those root-lovers value mindless dogma over progress."
—Trivaz, Izzet mage
Seed Spark
Natural disasters in Ravnica are largely nullified by the Izzet. Unnatural disasters, on the other hand, happen all of the time.
Seismic Spike
High Mage/Apprentice Rules:
Each new member that joins choose a High Mage to Apprentice under that DOES NOT ALREADY HAVE AN APPRENTICE. However if all of the High Mages already have apprentices, then the new member chooses any of the High Mages. That High Mage's current apprentice becomes a new High Mage.
Elder Mages:
this title will be for the leader and clan council rep once elected. The Apprentice works the same way for us, our graduates still become High Mages, as the Leader and Representative are the only 2 to be Elder Mages.
Old Threads:
MasterBeeble and Niv-Mizzet calling out all The Izzet
Erratic Portal:
The Erratic Portal is the place where all of our inactive users go. If they return, they will be put back on the members list.
Current Lab Residents:
Insane_Hermit
RoyalBearAssasin
Alabaska J
Last edited by
Oasis
: Dec 10, 2005