Rivenor
Join Date:

11/6/2006

Posts:

1,327

Member Details
A rebirth of my ancient thread now with Magic related artwork so should work out better this time. I also take requests by PM if you prefer that, but please apply the same rules as seen here.
One lady on a mission to bring some brightness to every member's day...
STATUS:
CLOSED DUE TO COMPUTER DIFFICULTIES, Check my last post for details
Topic Rules:
- Since I am the only artist for this thread please limit your requests to one per post.
- Please provide the card names of the magic art you would like in your signature, if you want a specific edition please be specific.
- Any and all details about the request are appreciated, the more the better.
- Please respect the general signature rules seen here:
http://forums.mtgsalvation.com/showthread.php?t=55616
- If the artwork is to be used on another forum it would be appreciated if you could mention it as to reduce confusion and false accusations.
- Oh and please please PLEASE host the images you want to use yourself, I tend to move things around in my photobucket a lot.
- VIP List added! This is a list for very special people that will have priority for requests.
- Not so much a rule but I have noticed this trending recently: Please write my name correctly in your sig when you credit, that way people can search it more easily. Or simply link back here
- I do NOT do complex animations.
To simplify the requests and avoid confusion please use these guidelines for your requests:
Avatar Request:
Image/card link
Text/No text
Signature requests:
These are to be put into your signature on the forums and have size restrictions. 1 to 4 subjects preferred.
Banner requests:
These are large Topic headers that do NOT have size restriction. 1 to 6 subjects preferred.
VIP To-Do List:
- Digi's request
To-Do List:
-
Delirium422
's request
- el_snoope sig
- _blackbird's sig
-
jager_wolfy
's banner
-
WizaRJ
's sig
Requested Signatures: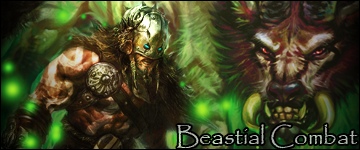 Thread Banners and dividers:






























Avatars:















Last edited by
Rivenor
: Jul 1, 2013

You cannot outrun the beast within.