PolarBearGod
Location:

Tennessee

Join Date:

2/15/2005

Posts:

2,287

Member Details
[Official] Custom Art Playmats
Post your custom playmats & questions about custom playmats. As usual, keep requests for commissions or trades to PM.
---
I'm not sure how many of you may have come across these or not, but the creators of the Dragon Shield deck sleeves, Arcane Tinmen, have created playmats. I've purchased one and they're fantastic. They're very thick and are quite similar to a gigantic mouse pad. I find them worth the money. Anywho, I'm not here to explain how great they are, but rather dispaly some Magic-related artwork of mine.
Several people in my area have purchased these playmats and requested I draw on them for them. I only have pictures of the first one I've done, but as I get the opportunity to view the others, I'll try and display them too.
My friend wanted Toshiro and Crovax.
Here it is....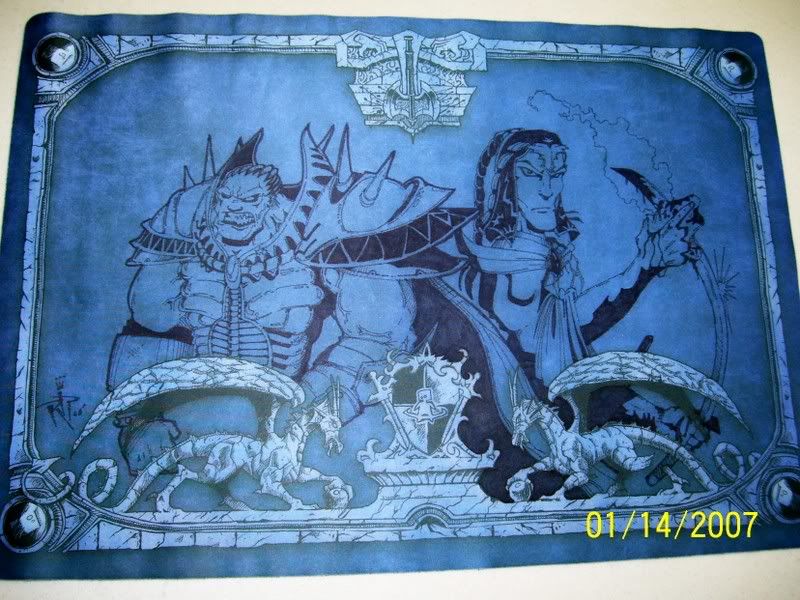 Last edited by
Bristol
: Jan 28, 2013
My Help Desk
My MySpace
My Playmat Artwork
My Blog
My Yuwie Page