Galspanic

Location:

Beaverton, Oregon

Join Date:

9/27/2007

Posts:

36,159

Member Details
How has your information been abused?

And the "only reason why your letting people in on the beta is because" we want to make sure it's right before we go live with it.

"certain users found it via scriptions to threads" is true. The only thing that changed was the speed at which we posted here. We wanted to wait 2-3 hours and instead waited 1.5 hours. If you want to keep painting this like some kind of screw job, fine, but that's not at all what happened. You want to know how we **** you over? We make the Beta private to only a handful of people and go "SURPRISE!!! NEW SITE!!!!"

"mods even wanted to ban those people and keep the whole thing under wraps: I.E. the gutter closure debate all over again." Really dude? This is ridiculous. If this is even remotely true please PM me because someone needs to be talked to.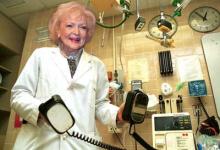 Follow me on instagram @galspanic