In this special issue of Word of Command, the Commander forum moderators speak with members of the Duel Commander rules committee and their regional coordinators. Learn more about Duel Commander, previously known as "the French banlist," and how MTGSalvation is increasing support for this popular format!
The Commander Forums Have Had a Child!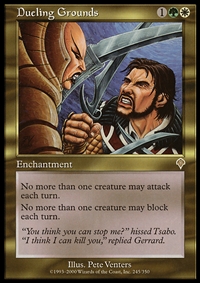 Happy Holidays! And what would the Holidays be without some gift giving? For quite a while now the Commander team has received requests to support Duel Commander with a its own subforum. While we've been resistant in the past to creating new subforums for every variation of the rules that comes along, Duel Commander has a strong community and has had a long lasting presence and impact on MTGSalvation. So in ushering the New Year, we're happy to welcome the growth of the Duel Commander community with this addition to our family.
What these changes entail:
Duel Commander is still part of the Commander forums umbrella, so you'll still have the same mods and help desk that you're already used to.
Duel Commander will be a single forum, so discussion and decklists will be commingled.
Traditional 1v1 Commander (based off of the multiplayer rule-set) will remain its own sub-forum, separate from the Duel Commander forum.
We're always looking for suggestions and improvements, so while you try out the new sub-forum, give us a line about any ideas or additional support we can look to add down the line!
What is Duel Commander, Anyways?
Duel Commander is a competitive offshoot of Commander, geared towards a balanced 1v1 experience. While remaining based on the Commander rules, it features a different banned list, and a lower starting life total. Previously known as "French" Commander, Duel Commander started when Kevin Desperez left the Commander Rules Committee to create a structure that would hold up in a 1v1 environment, which has led the format to be the baseline of competitive Commander play. The format is managed by its own Rules Committee, which started in 2007, and which also recently added three Regional Coordinators.
You can learn more about the format and the rules on the
Duel Commander official site
or keep up with recent news and announcements on their
Facebook page
. There are also Facebook groups for players in the
USA
, the
Philippines
, and for
Italy
. We also have an excellent resource in the
Duel Commander Mega Thread
to answer almost any question you may have!
Duel Commander's rules are overseen by a Rules Committee, and they've recently brought on regional coordinators to help connect and reach their foreign fans.
Rules Committee
La_Pince
MartialMoreau
Moondust
Regional Coordinators
Dan_Pyre - USA
Smokko - Italy
tomeetosauce - Philippines


What's Happening With Duel Commander?
To help us discuss what the future of Duel Commander, we have a few members of the Duel Commander Rules Committee and the Regional Coordinators here, who have been kind enough to answer a few quick questions.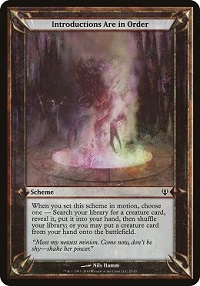 Hello, and thanks for taking some time to answer our questions. Go ahead and introduce yourselves quickly, and what brought you into the format:
La_Pince
- Rules Committee
My name is Pierre Laisné, I'm 28 and I have played Duel Commander since 2010. I'm in the committee in order to help the format grow and to make the metagame as healthy as possible.
I love Duel Commander because it's an original format and it gives me a lot of deckbuilding possibilities, compared to classic formats like Vintage, which have a very set meta. Duel Commander is a mix of fun and competitive Magic. The specific rules born with multiplayer Commander gives us the possibility to build fun deck based on a general, but the banlist is there to provide competitive balance to the format. So, we can play with a fun and great card, but limit explosive starts to prevent kills before turn four on a regular basis.
MartialMoreau
- Rules Committee
My name is Martial Moreau, and I live in Nantes, France. I'm also known as Mars on Cockatrice / French forums. I've been playing
Magic
for 16 years, and Duel Commander ever since the format popped up in France. I mostly play Control decks during DC events, but you can often see me testing other archetypes on Cockatrice. And I've been a judge for six years.
These days I'm only playing Duel Commander and Limited formats. I love Duel Commander since it's the only format that allows me to play the old, broken cards I used to play back when I started playing
Magic
competitively (old Extended has always been my favourite format), as well as some more recent cards that are banned or no longer legal in Modern.
I've been a member of the committee for two years, first as a consultant, then as a deciding member.
tomeetosauce
- Regional Coordinator (Philippines)
Hello! My name is Tomee Tomelden from the Philippines. I'm also known by the alias tomeetosauce in all Duel Commander related forums/websites. I started playing competitive Duel Commander in 2013 just when Derevi/Zur got banned. A popular local shop were already hosting Duel Commander tourneys reaching 40-70 players back then. But eventually, attendance dwindled down that it couldn't even create an eight-person tournament. This was probably because multiple local shops hosted Duel Commander tourneys in conflicting schedules with each other. That's when I stepped in to "centralize" tournaments. I started coordinating with shops owners about prize structures/schedules, reached out to players from different areas about what would take them to participate in tourneys again, and organized prestigious tournaments that Duel Commander players would look forward to. So far so good!
Duel Commander is a format where I can play powerful cards that are restricted or banned in other formats. It feels safe to invest in them because most of these cards are staples across similar-colored commanders. I sometimes even port them to multiplayer and Cube. And with the diversity the Rules Committee is aiming for, soon, any well-built deck around a legendary creature can compete with other commanders.
Smokko
- Regional Coordinator (Italy)
My name is Michele Atzeni and I started playing Duel Commander in 2012/2013. I was introduced to Commander by a friend, first in multiplayer games, and later in 1v1 games. I immediately fell in love with the format, and one by one, I gathered (almost) the cards needed to play this awesome Legacy-100-singleton-card-format. I started to organize events of Duel Commander two months ago; in Italy the format is growing and spreading very fast. I help each LGS to organize events by inviting people to play.

Dan_Pyre
- Regional Coordinator (United States)
I'm Brennan McAlear, known as Dan_Pyre online. I started playing Duel Commander in 2013. A local shop tried to run a competitive multiplayer tournament but the frustration that collusion in game between many of the players (including myself and my friends) soured us away from trying to play multiplayer as a competitive format. A few weeks later, we tried a tournament with the Duel Commander banlist and were immediately hooked.
I'm the Regional Coordinator for Duel Commander in the USA. This means that I'll be doing my best to spread knowledge and awareness for the format for all those interested in the US. In addition, I'll be compiling community feedback and tournament results and bringing that to the attention of the Rules Committee to better understand how the format evolves in different areas of the world. I also have a
YouTube channel
where I do Duel Commander videos: including Deck Techs, matches, and commentary about the format.


Talk to us a bit about the move towards adding Regional Coordinators - What's the purpose behind this change?
La_Pince:
We saw that Duel Commander is played in a lot of countries and we saw some differences in the metagame of different regions. This caused some confusion in that some players would not see eye-to-eye with our banlist changes, and sometimes we had difficulties understanding some of the feedback from players in other areas. In order to resolve this and get a better overall picture of health for the format - and to continue to evolve the Duel Commander format throughout the world - we decided to introduce privileged representatives to coordinate and gather information, ideas, and metagame statistics of other countries. For me, that will help us make better decisions moving forward.


For the Regional Coordinators - what made you apply for this position?
Smokko:
I applied because I love the format. Being recognized as coordinator will also make it easier to be listened by people - people in Italy are very stubborn! I was already giving top-eight tournament results and metagame breakdowns to the Rules Committee, so this role simply makes that process official. That helps them learn how the metagame is in different regions.
Dan_Pyre:
When the announcement went up, I applied as soon as possible. It's the format that I play the most and I would love to help it grow! I think that there is a lot of potential in the United States to unlock and for there to be even more events that are held nationwide.

I think that having someone who the community can relay their thoughts and findings with the format to will help the Rules Committee get a greater understanding of how the format is developing. Currently, many of their results come from large tournaments in France. If we can get those kinds of numbers in other countries, the amount of new data coming in will be incredibly helpful. I do hope that one day we can have hundreds of players at official Duel Commander events as well!
tomeetosauce
I applied as Regional Coordinator to help spread the format and make it more popular than it already is. I try my best to gather data and share it with the Rules Committee, not only on our metagame and banlist/rules feedback from local players, but also on how to encourage new players and keep existing ones. This may create a pattern on how to grow the format from a micro level.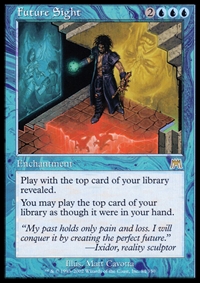 What plans do you have for the future of Duel Commander?
Smokko:
I will organize the Commandergeddon event (the Big one) every two months. As said before, I'm going to help the shops that want to spread the format, and organize some little events (15-20 people). I hope to help grow this format through player participation, and my dream is to achieve official recognition for the format by Wizards of the Coast, much like Commander.
Dan_Pyre:
I would very much like to have a greater number of participants in Duel Commander events in my area. Currently we have formed a sort of 'Tri-City' Duel Commander community (Toledo, Ann Arbor, and Jackson) but I love would to try to expand it even further out. I will always be looking for stores who are interested in running Duel Commander events and I will be posting the events online. America is rather large, however, so it may be difficult to coordinate events that are not so local. To accomodate this, I would love to talk with players willing to step up and grow Duel Commander in their local communities - feel free to send me a message!
Currently I am supporting these plans by creating the official
Duel Commander USA Facebook group
. I'll try to coordinate and advertise any events on that page. If you see an event close to your location, by all means, feel free to go and participate!
tomeetosauce
This year we held a Super Series duel tourney where the winners of each super series leg will battle it out in the Super Series finals. It is a success but there are a lot of things we can improve on, like prize structure and coverage. I'm planning on organizing a Super Series for the Modern format next year to lower Duel Commander logistics cost and increase the prize pool for the combined Super Series events.


Michele, could you tell us a little bit more about Commandergeddon? This sounds exciting!
Smokko:
We want Commandergeddon to be the biggest Duel Commander Tournament in Italy. I'm working hard to gather people from all the country in order to make big numbers. The next one will take place on the 31st of January 2016 in Milano at Casa Dei Giochi Uesm - Via Sant'Uguzzone 8, 20126 Milano
(Google Maps)
. We have a
Facebook page
where you can sign up by posting your DCI number, or you can register at the door.


Does anyone else have upcoming events that they would like to share?
Dan_Pyre:
We have a local Duel Commander event here in Toledo, Ohio on January 10th at
Frogtown Hobbies
! You can learn more about the event on
Facebook
.
I'm also running a tournament online on Cockatrice, taking place on January 21st, 2016 at 7:AM EST. You can read more about the rules and awesome prize
in this post
!
tomeetosauce
We're about to start a new Super Series event that will run whole year round. The dates are still tentative, but they will be posted in our
Facebook group

Be sure to be on the lookout for other announcements and event from the Duel Commander team with the [Announcement] and [Event] tags!
Hey everyone! We moved everything over that had a [Duel Commander] tag on it, but not everything might have been tagged, or some stuff might have been missed. If you spot something out of place, click that report button, fill out the reason as Wrong Forum or Other, and let us know where it should go! Thanks!
-mod team