DrWorm

Posts:

8,009

Join Date:

03/11/2005

Location:

Portlandia
Good to hear that it's playing well, for me, I'm a little concern on the curve issues and Elspeth relevance here.
I'm just wondering if Elspeth is helping other players, and perhaps I have just been unlucky. If I were to drop it I would probably add one more bolt and path. Helix is hard with Thalia, and does not deal with a turn one Confidant/Delver, so while it is a great card it just is not a great meta choice right now.
If I lowered my 3cmc cards a bit I have almost been tempted to try
Hand of Honor
, but that is probably out of some love for bushido from back in the day. The issue about lowering the curve that complicates things is the presence of Vial. While we are bloated at 3cmc, that is not a huge issue due to the fact that we can safely stay at 3 counters on Vial. I have found that if your curve is too "perfect" it makes for difficult compromises when deciding where to leave your Vial.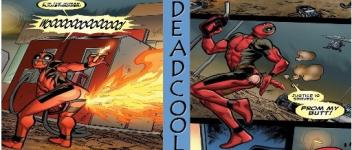 GaJo
tumblr:
thewormturns
MTGO: Dr Worm
EDH:
Earl
,
Ghaiji Aggro
,
Snow Patrol
,
Shirei
,
Eeshatron
,
Momir Big
,
What's Yours is Mine
,
Punisher
Modern:
Red Snow Devotion
,
X-Force
,
Black Devotion Control
Currently Testing:
Fever Dream
؟ is the "Irony Mark", but since no one seems to be able to use the term "irony" correctly, I hereby dub it the "Sarcasm Mark."