DrWorm

Posts:

8,009

Join Date:

03/11/2005

Location:

Portlandia
Tonight I decided to try my hand at a Vraska based control deck, and there is just so much that I want to put in, but surprisingly enough this was kinda effective.
It is most certainly a rogue deck, and it really depends on Vraska, but it can protect her pretty well. Getting a turn zero Leyline is just fantastic against Jund, and from there it is a matter of who can draw and not have to discard more removal than the other.
Dauntless Escort
does it's job well but ends up eating removal a ton.
I know it looks casual, but it is better than it looks. I am wondering if anyone can provide some suggestions that might boost my dependability.
Some cards I thought about:
Last edited by
DrWorm
: 11/10/2012 12:19:48 PM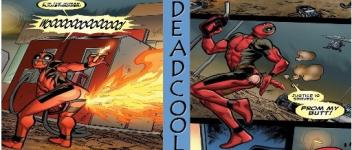 GaJo
tumblr:
thewormturns
MTGO: Dr Worm
EDH:
Earl
,
Ghaiji Aggro
,
Snow Patrol
,
Shirei
,
Eeshatron
,
Momir Big
,
What's Yours is Mine
,
Punisher
Modern:
Red Snow Devotion
,
X-Force
,
Black Devotion Control
Currently Testing:
Fever Dream
؟ is the "Irony Mark", but since no one seems to be able to use the term "irony" correctly, I hereby dub it the "Sarcasm Mark."