4Lark

Location:

Seattle, WA, USA

Join Date:

6/21/2005

Posts:

1,834

Member Details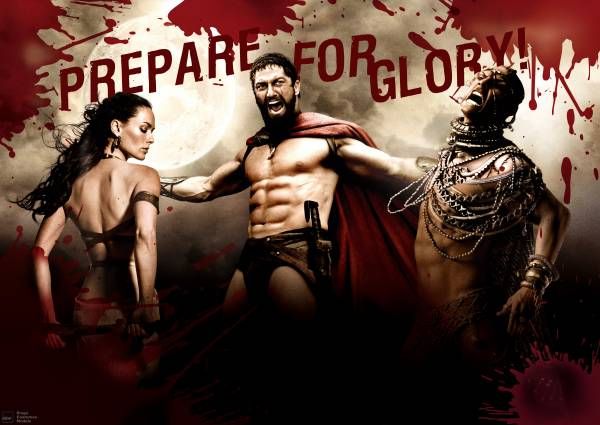 GORGO & LEONIDAS
__________________________________________________________________________
I retooled my
Gisela, Blade of Goldnight
tribal soldier deck for the freshly spoiled
Anax and Cymede
. At some point in the near future, this list will receive my usual theme deck makeover, casting A&C as Queen Gorgo and King Leonidas.
My deck is a little bit Voltron and a little bit token swarm. I pump up Cymede and her man with bouncing auras like
Flickering Ward
, and when I have
some
tokens
on
the
field
, this buffs them as well. With just a handful of weenies on the board, the deck is easily capable of dealing 20+ damage per turn. My list has an incredibly low average converted mana cost of 3.17 and runs smoothly with only 36 lands and some mana rocks. To make the most of the aggressive curve, my build employs a few
mass
land
destruction
spells. The deck also runs a modest
Sunforger
package along with
Mistveil Plains
for recursion. One of my favorite synergies in the deck is
Cathars' Crusade
with
Elspeth Tirel
! I've recently begun experimenting with enchantment-driven card draw/token production using
Mesa Enchantress
and
Sigil of the Empty Throne
. I've played about a dozen games with the deck since Anax and Cymede were spoiled, and I've been pleasantly surprised with the results so far.
avg CMC = 3.17
OLD GISELA DECKS BASED ON THE CRUSADES/ARTHURIAN LEGEND
I think Gisela actually makes straight aggro viable in EDH. In any weenie deck, she's the anthem of all anthems. In a W/r human weenie deck packed with righteousness like
True Conviction
,
Coat of Arms
, and
Warstorm Surge
, Gisela may as well be the Second Coming!
I welcome suggestions on how to improve these three decks while maintaining their flavorful casserole blend of Innistrad, the Crusades, and Arthurian legend.
"Gisela's Judæo-Christian Soldiers"Magic OnlineOCTGN2ApprenticeBuy These Cards
GENERAL
1 Gisela, Blade of Goldnight

THE SEVEN ARCHANGELS
1 Avacyn, Angel of Hope
1 Requiem Angel
1 Herald of War
1 Angel of Glory's Rise
1 Angel of Jubilation
1 Twilight Shepherd
1 Karmic Guide

THE NOBLE DRAGON
1 Moonveil Dragon

THE SON OF MAN
1 Sun Titan

MOTHER MARY
1 Mother of Runes

THE BELOVED DISCIPLE
1 Enlightened Tutor

JUDÆO-CHRISTIAN PILGRIM
1 Weathered Wayfarer

SAINT PETER, THE FIRST POPE
1 Mikaeus, the Lunarch

SAINT PETER'S EXEC. ASST.
1 Devout Chaplain

ONWARD, (JUDÆO-)CHRISTIAN SOLDIERS!
1 Odric, Master Tactician
1 Silverblade Paladin
1 Zealous Conscripts
1 Elite Inquisitor
1 Champion of the Parish
1 Mentor of the Meek
1 Instigator Gang
1 Thraben Doomsayer
1 Goldnight Commander
1 Riot Ringleader
1 Darien, King of Kjeldor
1 Grand Abolisher
1 Intrepid Hero
1 Captain of the Watch
1 Ranger of Eos
1 Increasing Devotion


THE GLORY OF RIGHTEOUSNESS
1 Glory
1 Warstorm Surge
1 In the Web of War (or Fervor for flavor)
1 Caged Sun
1 Coat of Arms (7th Ed. for flavor)
1 True Conviction
1 Cathars' Crusade
1 Stranglehold

THE WARRIOR PRIESTS
1 Elspeth, Knight-Errant
1 Elspeth Tirel
1 Gideon Jura

"I BELIEVE IN MIRACLES!"
1 Reforge the Soul
1 Terminus
1 Bonfire of the Damned
1 Banishing Stroke
1 Entreat the Angels

DIVINE INTERVENTION
1 Faith's Reward
1 Order // Chaos
1 Return to Dust
1 Path to Exile
1 Swords to Plowshares

PROPHETIC VISIONS
1 Mind's Eye

HOLY SCRIPTURES
1 Scroll Rack

TITHING
1 Land Tax

EXCALIBUR
1 Sword of Fire and Ice

THE LAST CRUSADE
1 Insurrection

THE RESURRECTION
1 Reveillark

THE EMPTY TOMB
1 Tormod's Crypt


"THE MEEK SHALL
INHERIT THE EARTH"
1 Retribution of the Meek

THE HOLY GRAIL(s)
1 Everflowing Chalice
1 Coalition Relic
1 Gilded Lotus
1 Mana Vault
1 Sol Ring

THE HOLY LAND(s)
(THIRTY-FIVE LANDS)
1 Command Tower
1 Emeria, the Sky Ruin
1 Flagstones of Trokair
1 Mistveil Plains
12 Plains
1 Spinerock Knoll
5 Mountain
1 Plateau
1 Clifftop Retreat
1 Sacred Foundry
1 Battlefield Forge
1 Boros Garrison
1 Rugged Prairie
1 Arid Mesa
1 Wasteland
1 Boseiju, Who Shelters All
1 Miren, the Moaning Well
1 Kor Haven
1 Slayers' Stronghold
1 Sunhome, Fortress of the Legion


"Gisela's Judæo-Christian Soldiers: TOKENS"Magic OnlineOCTGN2ApprenticeBuy These Cards
GENERAL
1 Gisela, Blade of Goldnight

THE SEVEN ARCHANGELS
1 Avacyn, Angel of Hope
1 Requiem Angel
1 Herald of War
1 Angel of Glory's Rise
1 Angel of Jubilation
1 Twilight Shepherd
1 Karmic Guide

THE NOBLE DRAGON
1 Moonveil Dragon

THE SON OF MAN
1 Sun Titan

"AND ALL WHO HEARD HIM
WERE ASTONISHED
AT HIS UNDERSTANDING
AND ANSWERS"
1 Enlightened Tutor

MOTHER MARY
1 Mother of Runes

JUDÆO-CHRISTIAN PILGRIM
1 Weathered Wayfarer

SAINT PETER, THE FIRST POPE
1 Mikaeus, the Lunarch

ONWARD, (JUDÆO-)CHRISTIAN SOLDIERS!
1 Odric, Master Tactician
1 Silverblade Paladin
1 Zealous Conscripts
1 Mentor of the Meek
1 Instigator Gang
1 Goldnight Commander
1 Darien, King of Kjeldor
1 Grand Abolisher
1 Intrepid Hero
1 Captain of the Watch
1 Ranger of Eos
1 Increasing Devotion
1 Martial Coup
1 Decree of Justice
1 Conqueror's Pledge
1 Nomads' Assembly


THE GLORY OF RIGHTEOUSNESS
1 Glory
1 Warstorm Surge
1 In the Web of War (or Fervor for flavor)
1 Caged Sun
1 Coat of Arms (7th Ed. for flavor)
1 True Conviction
1 Cathars' Crusade
1 Stranglehold

THE WARRIOR PRIESTS
1 Elspeth, Knight-Errant
1 Elspeth Tirel
1 Gideon Jura

"I BELIEVE IN MIRACLES!"
1 Reforge the Soul
1 Terminus
1 Bonfire of the Damned
1 Banishing Stroke
1 Entreat the Angels

DIVINE INTERVENTION
1 Faith's Reward
1 Order // Chaos
1 Orim's Thunder
1 Return to Dust
1 Path to Exile
1 Swords to Plowshares

PROPHETIC VISIONS
1 Mind's Eye

HOLY SCRIPTURES
1 Scroll Rack

TITHING
1 Land Tax

EXCALIBUR
1 Sword of Fire and Ice

THE LAST CRUSADE
1 Insurrection

THE RESURRECTION
1 Reveillark


THE EMPTY TOMB
1 Tormod's Crypt

"THE MEEK SHALL
INHERIT THE EARTH"
1 Retribution of the Meek

THE HOLY GRAIL(s)
1 Everflowing Chalice
1 Coalition Relic
1 Gilded Lotus
1 Mana Vault
1 Sol Ring

THE HOLY LAND(s)
(THIRTY-FIVE LANDS)
1 Command Tower
1 Emeria, the Sky Ruin
1 Flagstones of Trokair
1 Mistveil Plains
12 Plains
1 Spinerock Knoll
5 Mountain
1 Plateau
1 Clifftop Retreat
1 Sacred Foundry
1 Battlefield Forge
1 Boros Garrison
1 Rugged Prairie
1 Arid Mesa
1 Wasteland
1 Boseiju, Who Shelters All
1 Miren, the Moaning Well
1 Kor Haven
1 Slayers' Stronghold
1 Sunhome, Fortress of the Legion


"Gisela's Judæo-Christian Soldiers: THE TEMPLE DESTROYED"Magic OnlineOCTGN2ApprenticeBuy These Cards
GENERAL
1 Gisela, Blade of Goldnight

THE SEVEN ARCHANGELS
1 Avacyn, Angel of Hope
1 Requiem Angel
1 Herald of War
1 Angel of Glory's Rise
1 Angel of Jubilation
1 Twilight Shepherd
1 Karmic Guide

THE NOBLE DRAGON
1 Moonveil Dragon

THE SON OF MAN
1 Sun Titan

MOTHER MARY
1 Mother of Runes

THE BELOVED DISCIPLE
1 Enlightened Tutor

JUDÆO-CHRISTIAN PILGRIM
1 Weathered Wayfarer

SAINT PETER, THE FIRST POPE
1 Mikaeus, the Lunarch

ONWARD, (JUDÆO-)CHRISTIAN SOLDIERS!
1 Odric, Master Tactician
1 Silverblade Paladin
1 Zealous Conscripts
1 Mentor of the Meek
1 Instigator Gang
1 Goldnight Commander
1 Darien, King of Kjeldor
1 Grand Abolisher
1 Intrepid Hero
1 Captain of the Watch
1 Ranger of Eos
1 Increasing Devotion

THE GLORY OF RIGHTEOUSNESS
1 Glory
1 Warstorm Surge
1 In the Web of War (or Fervor for flavor)
1 Caged Sun
1 Coat of Arms (7th Ed. for flavor)
1 True Conviction
1 Cathars' Crusade
1 Stranglehold


THE WARRIOR PRIESTS
1 Elspeth, Knight-Errant
1 Elspeth Tirel
1 Gideon Jura

"I BELIEVE IN MIRACLES!"
1 Reforge the Soul
1 Terminus
1 Bonfire of the Damned
1 Banishing Stroke
1 Entreat the Angels

DIVINE INTERVENTION
1 Faith's Reward
1 Order // Chaos
1 Orim's Thunder
1 Return to Dust
1 Path to Exile
1 Swords to Plowshares

PROPHETIC VISIONS
1 Mind's Eye

HOLY SCRIPTURES
1 Scroll Rack

TITHING
1 Land Tax

EXCALIBUR
1 Sword of Fire and Ice

THE LAST CRUSADE
1 Insurrection

THE RESURRECTION
1 Reveillark

THE EMPTY TOMB
1 Tormod's Crypt

"THE MEEK SHALL
INHERIT THE EARTH"
1 Retribution of the Meek

"THE DESTRUCTION
OF THE TEMPLE"
1 Armageddon
1 Catastrophe
1 Boom // Bust
1 Decree of Annihilation

THE HOLY GRAIL(s)
1 Everflowing Chalice
1 Coalition Relic
1 Gilded Lotus
1 Mana Vault
1 Sol Ring


THE HOLY LAND(s)
(THIRTY-FIVE LANDS)
1 Command Tower
1 Emeria, the Sky Ruin
1 Flagstones of Trokair
1 Mistveil Plains
12 Plains
1 Spinerock Knoll
5 Mountain
1 Plateau
1 Clifftop Retreat
1 Sacred Foundry
1 Battlefield Forge
1 Boros Garrison
1 Rugged Prairie
1 Arid Mesa
1 Wasteland
1 Boseiju, Who Shelters All
1 Miren, the Moaning Well
1 Kor Haven
1 Slayers' Stronghold
1 Sunhome, Fortress of the Legion


Last edited by
4Lark
: Sep 3, 2013
There are no divisions: for ye are all one in Christ Jesus. -Galatians 3:28