bighaben

Join Date:

2/10/2010

Posts:

1,990

Member Details
well the movie received critical acclaim for its accuracy regarding physics and space, lol it's other movies that have clouded our perception of what space travel really is. u say the movie is boring, endless, doesn't hook? the same could probably be said about space. space isn't some glorious shoot-out like star wars perceives it to be. it's boring, black, lonely, and endless, something the film captures very well. no sound, as someone mentioned earlier, so kubrick decidedly limited the dialogue in the film, and instead let the score do the speaking.

this movie is a natural beauty. as time goes on, more people begin to recognize its brilliance, b/c it is well made and doesn't play on corny animation or cgi. filmmakers appreciate the actual time and labor put into the production, which is ENORMOUS when u compare it to a film that moves quickly but is all CGI: lets say transformers, which will probably have no replay value 5 years from now.
Nothing you mention here means a damn thing when it comes to how watchable the movie is. Sure, it's art, and it's art I can appreciate but it's a boring movie with abhorant pacing. It's a form of entertainment first and foremost and the movie fails at being entertainment.
Also don't think about bringing Star Wars into this, anyone with a brain can figure out the two movies are not comparable at all. I've seen many great movies that moved at glacial speeds and enjoyed them greatly. I've also enjoyed my fair share of Kubrick films.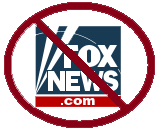 "I've always been a fan of reality by popular vote" - Stephen Colbert (in response to
Don McLeroy)