Galspanic

Location:

Beaverton, Oregon

Join Date:

9/27/2007

Posts:

36,158

Member Details
Welcome to MTG Salvation's Market Street. The following rules and regulations govern all transactions within the Market Street, as well as any disputes that may arise. If you have questions or concerns regarding the interpretation, implementation or enforcement of these rules or the policies and precedents of Market Street, please feel free to contact
Rai Kerensky
or
Cythare
via private message, the
Staff Inbox
, or via Rai Kerensky's or
Cythare's Helpdesk
.
1.0 – Basic Rules & Regulations
1.1
By maintaining a trade or sales thread in Market Street, posting inquiries or inquiring via private message about items listed in a Market Street thread, users consent to and agree to abide by all of the following rules and regulations, and agree not to bring legal action of any kind against MTG Salvation or its staff for any reason. Users of Market Street may have their account subjected to an Eligibility Review at the discretion of the Market Street staff.
1.2
A user may only represent one (1) forum identity with one (1) active shipping address within Market Street. Traders wishing to share the same mailing address must have prior approval from
Rai Kerensky
or
Cythare
. Please post such applications in the
Staff Inbox
. We reserve the right to revoke approval at any time for any reason via notification. Users found in violation of this rule may have their accounts permanently banned from trading at the discretion of the Market Street staff.
1.3
We reserve the right to suspend or terminate any users' trading/sales privilege at any time for any reason to maintain the integrity of the MTG Salvation forums.
1.4
Users posting in Market Street are required to list their actual location (state if in the USA, province in Canada, country otherwise) in the rules section of their sales or trade thread. Members who receive confirmation of trades or actual shipments from locations that do not match their trading partner's listed location are to contact staff immediately, before shipping or confirming.
Please update your sales or trade thread to include your location. Until then, other members are not allowed to post or PM offers.
Thanks for your cooperation.
1.5
A transaction (negotiated exchange of agreed upon items, wares, services, and terms thereof) is considered Confirmed if the following criteria have been established:
• Contents of trade agreed upon;
• Exchange of addresses.
Once a transaction has been confirmed, it is as though you have exchanged cards in person. The transaction is final. Reneging is a serious offense and grounds for a Bad Trader Report to be filed.
1.6
Items purchased using Paypal must be shipped to a Paypal confirmed address. Users requesting that items be shipped to an address not provided to the seller via Paypal forfeit all Bad Trader Report rights for that trade and will be banned from Market Street if they file a Paypal dispute for that trade for any reason.
1.7
It is your responsibility to ensure that your package(s) reach their intended destinations. You will be held accountable for items lost in the mail if you did not use a form of tracking. Proof of sending is not sufficient. Senders are responsible for package(s) only until they reach their final destination and cannot be held responsible for items lost or stolen after proven delivery.
1.8
We strongly recommend (but do not require) the use of a third party trade through a staff member or approved third party trader for trades involving the following items, if the items are being traded to, or sold by a member with less than 100 iTrader feedback, or less than 100% positive feedback:
• Power 9
(Black Lotus, Ancestral Recall, Time Walk, Timetwister, Mox Sapphire, Mox Ruby, Mox Emerald, Mox Pearl, Mox Jet)
;
• Mishra's Workshop;
• Bazaar of Baghdad;
• Library of Alexandria;
• Any Edgar/Summer Magic card;
• Any other card with an average MOTL price guide value of $100 or greater.
2.0 – iTrader Feedback
2.1
As iTrader feedback is the Market Street community's primary means of rating fellow traders, it is highly encouraged that users exchange feedback for each transaction they participate in.
2.2
Only transactions exchanged via postal service or other recognized commercial carrier(s) are eligible for iTrader References. Digital exchanges are not eligible for iTrader rating.
2.3
Users sharing an IP address, email address, or physical address may not exchange iTrader References.
2.4
iTrader feedback exchanged by users who have not completed a transaction negotiated via MTG Salvation is considered fraudulent - this also includes trades done in person or on other sites. Users suspected of iTrader Reference fraud will be subject to an eligibility review. The penalty for Reference Fraud is anywhere from a 6-month trade suspension to a complete trade ban depending on the nature of the offense.
2.5
Neutral iTrader Feedback does affect a user's iTrader Percentile, and is to be used at a user's discretion. However, it is strongly suggested that users submit a neutral rating to any transaction that suffers from two or more 'bad trading practices,' including but not limited to:
• Rude or aggressive behavior
• Exceptionally poor communication
• Tardiness in shipping without notice
• Insufficient protection of goods
• Misrepresentation of goods
Negative rating = -1
Neutral rating = 0
Positive rating = +1
So, if you have 100 trades with:
95 positive + 5 negative = 90%.
95 Positive + 5 Neutrals = 95%
100 Positive = 100%
2.6
Negative iTrader feedback may only be left with Market Street staff approval. User desiring to leave negative feedback must file a Bad Trader Report. Users leaving negative feedback without Market Street staff approval will receive a one year infraction and the feedback will be deleted.
2.7
Retaliatory iTrader feedback is grounds for filing a Bad Trader Report and will likely result in a permanent infraction for bad trading practices.
3.0 – Bad Trade Reports
3.1
A Bad Trade Report (henceforth "BTR") may be filed when a user is suspected of or caught breaking any rule(s) governing Market Street, or violating established ethics regarding a transaction on Market Street. If a user believes their transaction has gone awry for reasons not covered in these rules and regulations, please contact
Rai Kerensky
or
Cythare
for further assistance.
3.2
Filing a BTR should be your last resort to resolve any disputes pertaining to your transactions. You should attempt to resolve the matter privately before seeking staff assistance. Additionally, a BTR may only be filed after the appropriate deadlines have passed:
• For payments via Paypal, allow 72 hours from the confirmation PM or email for receipt of payment
• For transactions within the United States, allocate two (2) weeks for delivery from the arranged upon mailing time;
• Four (4) weeks to an Army Post Office (APO) or Fleet Post Office (FPO);
• For transactions to/from the United States to/from Canada, allocate three (3) weeks for delivery from the arranged upon mailing time;
• For transactions between European Union countries, allocate three (3) weeks for delivery from the arranged upon mailing time;
• For all other international transactions, allocate four (4) weeks for delivery from the arranged upon mailing time.
3.3
When filing a BTR, use the subject line to indicate who your dispute is with (for example, Sene's trade with rianalnn). Make sure to indicate the nature of your dispute within your post as well as providing all substantiating documents, such as private messages, emails, instant message logs or any relevant photographs. If you have a delivery confirmation number, you must include it in your substantiating documents. Addresses for both parties are required when posting BTRs and may not be omitted for any reason.
3.4
Conditions of cards and other items cannot be used as dispute grounds if conditions were not specified in the original trade negotiations. If conditions are not specified and a card shows up in poor, but sleeve-playable condition, BTR rulings will not result in compensation for conditional differences.
3.5
Users who do not have valid trading privileges may not post BTR threads. The MTG Salvation staff will not assist banned members or members without valid trading privileges in any way. All BTR cases posted by users without trading privileges will be dismissed; such users will have no recourse for any kind of dispute on MTG Salvation. Users caught assisting suspended or banned members to engage in any Market Street activity will be site banned.
3.6
Users who submit BTRs that do not meet the minimum criteria outlined in rules
3.1
-
3.5
may receive an infraction.
3.7
Members who are listed as the defendant in a BTR thread will be suspended from trading until the case is dismissed, and in the meantime may not engage in trade/buy/sell negotiations or confirm transactions. Violation of this rule is considered suspension evasion, which results in automatic banning from MTG Salvation.
3.8
Whilst we respect user privacy, if a user is the accused party in a BTR, their name and other identifying information (such as email address, name, city, state, postal code, etc) will remain public until the dispute is settled. Should the dispute result in the accused being banned from MTG Salvation, suspended from Market Street, banned from Market Street or listed as a bad trader, we reserve the right to repost their identifying information as a public service. Members in good standing may request their information be removed the Bad Trading Report and Resolution forum. Requests for information to be removed from the Bad Trader thread will be handled on a case by case basis.
3.9
Retaliatory posting will not be tolerated. If a BTR is filed against a user, it does not give them justification to file one against the other party. Any such retaliatory threads will automatically be closed along with a permanent infraction issued for bad trading practices.
3.10
Users may not post in BTR threads that do not involve them (i.e. not the sender, receiver, or third party) unless the information posted is vital to the case at hand. Infractions will be issued if the information is not vital.
3.11
BTRs may result in disciplinary action, even if a case is resolved without loss or hardship. The Market Street staff reserve the right to make any BTR ruling we deem necessary to protect the integrity of MTG Salvation.
4.0 – Trade and Sale Thread Rules
4.1
Users are permitted to have no more than one (1) active trade and one (1) active sales thread at any time. Any additional trade or sale threads will result in the newer thread(s) being closed without notice. Update your thread through use of the edit function, or request the old one be retired prior to creating a new one.
4.2
Any thread found to be in violation of these rules will be moderated as appropriate. Posting on threads that are not compliant with these rules is a moderatable offense. Please report non-compliant threads.
4.3
A trade thread must contain the following:
- 4.3.1 Both a "haves" and "wants" list;
- 4.3.2 While not required, it is helpful to state whether or not you trade internationally.
4.4
A sales thread must contain the following:
- 4.4.1 A list of cards for sale and/or list of cards the user wants to buy;
- 4.4.2 Price per card –
– 4.4.2.1 If packaged as a lot, a price for the lot;
– 4.4.2.2 If offered as a lot and as singles, both the price per card and a lot price;
– 4.4.2.3 Sales threads priced as lots may not have individual offers submitted. Doing so will result in an infraction;
– 4.4.3 Shipping prices and procedures;
– 4.4.4 While not required, it is helpful to state whether or not you purchase or ship internationally;
– 4.4.5 Payment method(s); Sellers accepting paypal gift payment must provide a non-gift option. Either the buyer covers fees, or seller covers fees. Buyers having been given the option and choosing to use the gift form of payment are subject to assume the loss (paypal doesn't refund "gifts") on a failed tranasction. Buyers may submit a BT case for documentation purposes only
- 4.4.5.1 Electronic payment methods must offer an effective method of dispute resolution. Methods that do not offer an effective dispute resolution mechanism may not be used on MTGS.
(Examples: Bitcoin, Dogecoin, Altcoin, and all other cryptocurrencies are not permitted. Paypal goods transfers (fees paid) are permitted. If you would like to use a method not listed here, please contact the Market Street staff via the Market Street Staff Inbox for clarification before posting your sale thread. Methods approved and/or denied by the Market Street staff will be added to this rule.)
– 4.4.6 The currency being used for prices (no listed currency defaults to USD).
4.5
Whenever a trade or sale is finalized, all card(s) must be removed from the trade/sale thread in a timely fashion.
4.6
Unless otherwise noted, all forum and Market Street rules supersede rules posted by traders or sellers/buyers. However, should both parties agree to the use of a set of rules via PM or post, the agreed upon terms may be used in lieu of the Market Street rules. The Market Street staff reserve the right to refuse enforcement of agreed upon rules at their discretion.
4.7
The following are not allowed (buy/sell/trade):
• Item(s) you do not have physical possession of
1
;
• Repacks and or grab bags;
• Proxies and/or reproductions
2
;
• Unreleased product (Unreleased product is allowed only in your "want list" and only after officially spoiled by Wizards of the Coast);
• Magic Online accounts.
1
You must have physical possession of all items you are soliciting for sale and or trade. Users caught soliciting items they do not have physical or legal possession of will be receive a one year infraction for bad trade practices and may be reported to Wizards of the Coast.
2
Anyone attempting to buy/sell/trade proxies and or reproductions will suspended and may be automatically banned from MTG Salvation. They will be reported to Wizards of the Coast and any appropriate US or foreign law enforcement agencies. There are no exceptions.
4.8
Itemised lists of off-site references are not allowed. Links to off-site references are acceptable.
4.9
Links to off-site sales or trades such as eBay auctions are not allowed. You may only list and/or link MTGS lists in your trade/sales threads. Any links to lists outside of MTGS will be infracted. The penalty for non-MTGS sales (ebay, etc) is an account suspension.
4.10
Hall of Shame sections are permitted; however: members utilizing them are expected maintain them professionally, with discretion, to post reasons for each member's inclusion without flaming or trolling. Users suspected of posting fraudulent information will be subject to an eligibility review.
4.11
Hall of Fames and itemized lists of completed transactions in trade or sale threads are not permitted; Positive iTrader feedback serves this purpose wonderfully.
4.12
Users may may not post in their own thread (bump or reply) more than once per 24 hour period for any reason. A post made less than 24 hours after a preceding post will be infracted; this rule includes the original post and is strictly enforced to the minute. Deletion of posts to circumvent this rule is expressly prohibited and will be infracted.
4.13
Threads with no activity for thirty (30) days may be locked and archived without notice.Threads may be reactivated by request via the
Reactivation Sticky
.
4.14
Posts on other users' Trade threads must contain the card(s) desired and the card(s) offered. Posts on other users' Sales threads must contain the card(s) desired and the price offered if not the listed price. Inquiries that do not include this should be made via PM; problematic threads should be reported. Posts that do not conform to this rule will be moderated as spam.
5.0
Doctrine of Universal Jurisdiction
:
Participation in Market Street is a privilege, not a right, of all MTG Salvation members. Therefore, any member that has had their trading privileges revoked from any other site will be considered guilty of bad trade practices on MTG Salvation and have their trading privileges revoked.
Any user whose trading privileges have been revoked under this Doctrine may file an application for privilege restoration with the Market Street staff. All applications will be thoroughly reviewed and all claims investigated. Users who appeal agree to abide by our decision, be it in the affirmative or negative. This decision is final.
Any user caught participating in Market Street
3
without valid original
4
or restored
5
trading privileges will be banned from MTG Salvation permanently.
3
Market Street Cafe and BTRs excluded
4
Original trading privilege is defined as a user whose first online trade is conducted through MTG Salvation
5
Restored trading privilege is defined as a user whose trading privileges were revoked under this doctrine and subsequently restored by the Market Street Staff.
Last edited by
Annorax
: Jun 21, 2015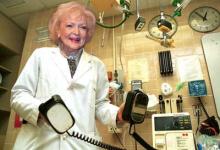 Follow me on instagram @galspanic