fnord

Join Date:

9/13/2006

Posts:

5,912

Member Details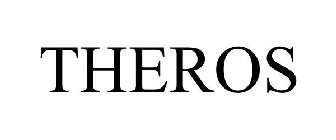 WoTC recently registered 4 trademarks for "Theros", in these 4 categories:

IC 009. US 021 023 026 036 038. G & S: Interactive entertainment software, namely, video game programs; video game cartridges; multimedia computer game programs, computer game software, computer game cartridges, computer game discs, interactive video games of virtual reality comprised of computer hardware and software; downloadable software for use in playing computer games; computer game software for use with communication devices and mobile telephones; computer and video game apparatus, namely, video game machines for use with televisions; pre-recorded audio and video tapes featuring music; laser discs, video discs, phonograph records, compact discs, and pre-recorded cd-roms, all featuring games, films, and music

IC 041. US 100 101 107. G & S: Entertainment services, namely, providing online computer games and interactive multiplayer online computer games via a global network; organizing and conducting online computer game tournaments and exhibitions in the field of games; providing industry information online via a global network, namely, online publications in the nature of articles and magazines on games and gaming; production and distribution of motion pictures and an ongoing television game show

IC 028. US 022 023 038 050. G & S: Toys, games, and playthings, namely board games, card games, trading card games, playing cards, parlor games, fantasy role-playing games, miniature toy figurines used in role-playing game scenarios, jigsaw puzzles, toy action figures and accessories for use therewith

IC 016. US 002 005 022 023 029 037 038 050. G & S: Paper goods and printed matter, namely, comic books; picture books; interactive mystery story books; coloring books; fantasy adventure story books; books containing puzzles and games; printed instructional manuals, booklets and strategy guides for games; printed instructional manuals, booklets and strategy guides containing role-playing game scenarios; trading cards; posters; series of fiction books in the field of entertainment and science fiction; magazines dealing with role-playing adventure games; fantasy art posters; fantasy adventure novels and books

These are the same categories as the 4 "Izzet vs. Golgari" marks. Any one have an idea what these could be for?