LouCypher
Staff
Moderator
Sufferer of E.D.H.D.

Join Date:

8/23/2011

Posts:

8,089

Member Details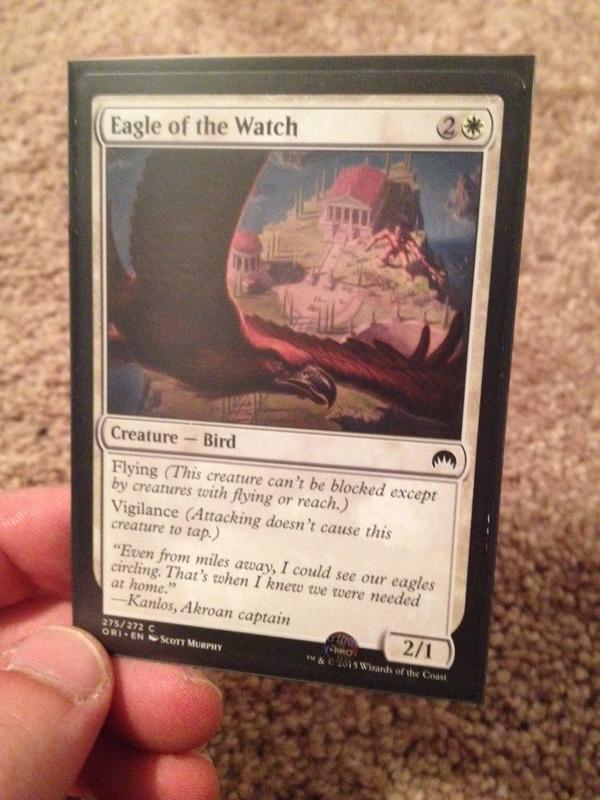 Seems we're back with packaging errors spoiling future cards, 'cause here we get Eagle of the Watch, which confirms a few things:
Flying is back in Origins.
So is Vigilance.
We'll also get back the introduction sets with cards from outside of the main set, looking at this guy's set number.
Source:
http://67.227.255.239/forum/showthread.php?p=165975695
My Commander decks:



Selvala - Elfdrazi Assault.



Johan - Darth Hatebears.



Zegana - Draw for Power.



Jori En - Fiery Fishy Control.



Erebos - God of Card Advantage.



Thrasios & Ravos - Greek Tragedy.



Edgar Markov - Vampires Don't Die.



Child of Alara - Pauper Dreamcrusher.



The Scarab God - Scarabmouche will you do the Fandango?