Hunter

Location:

Big Brother City

Join Date:

1/2/2005

Posts:

2,970

Member Details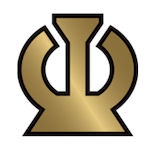 Release
Set Name:
Theros
Block:
Set 1 of 3 in the
Theros
block
Three-Letter Abbreviation:
THS
Twitter Hashtag:
#MTGTHS
Number of Cards:
249
Rarity Distribution:
15 Mythic, 53 Rare, 60 Uncommon, 101 Common, 20 Basic Land
Release Date:
September 27, 2013
Prerelease Events:
September 21-22, 2013
Magic Online Release:
October 9, 2013
Pro Tour Theros
: October 11-13, 2013
Game Day:
October 19-20, 2013
Start Previews on Daily MTG:
September 2, 2013
Prerelease Promo:
, one of five according to the chosen path: Celestial Archon, Shipbreaker Kraken, Abhorrent Overlord, Ember Swallower or Anthousa, Setessan Hero
Launch Promo:
Bident of Thassa
Buy a Box Promo:
Sylvan Caryatid
Game Day:
full-art Phalanx Leader
Game Day (Top 8):
full-art Nighthowler
Core set league:
alternate-art 2/2 white soldier token
A large set (249 cards)
Part of an enchantment block
Top-down design, inspired by tropes of Greek mythology (classical as well as pop culture)
The mood and tone of Greek myth: adventure, achievement, accomplishment, hero's journey. The game play will tie into this.
The set has gods, heroes and monsters.
A lot of 'named' things and people. There will be more legendary permanents than normal
The set is mostly monocolored with only a handful of gold cards.
Three Planeswalkers; one of which is Elspeth (Sun's Champion) and two are new ones (Ashiok, Nightmare Weaver and Xenagos, the Reveller).
Includes Legendary god creatures and powerful enchantments.
Includes some creature types we've not seen before. (God)
Enchantment Creatures and Enchantment Artefacts have a new card frame.
Theros is followed up by the small sets Born of the Gods and Journey into Nyx
There will be a cycle of dual lands in Theros block (Temples).
Theros' art has a tight visual cue. When the gods appear to mortals, each is "infused" with Nyx, the starry night sky.
Mechanics and themes
There are five mechanics in Theros.
Gods, heroes and monsters each have a new mechanic tied to it
Theros has a huge theme of building up over time as the heroes go along their hero's path. The monsters parallel that path.
New ability word: Heroic. Heroic refers to a group of similar abilities that occur after the heroic creature is targeted by a spell. (For example: Whenever ~ is the target of a spell you control, creatures you control get +1/+1, and gain trample until end of turn)
New keyword action: (cost X): Monstrosity X. (If this creature isn't monstrous, put X +1/+1 counters on it and it becomes monstrous.) Monstrosity is defined as giving the creature the ability to become monstrous only once per game.
New keyword: Bestow (cost). (If you cast this card for its bestow cost, it's an Aura spell with enchant creature. It becomes a creature again if it'is not attached to a creature.)
The block has a strong enchantment theme. Many of the strongest cards will be enchantments or interact with them
God are living enchantments (creature enchantments)
The game play is part of the flavor of the set: the designers have found a way to take enchantments and help bring gods to life.
Of the other two mechanics, one is a repeated mechanic brought back that strongly hits the flavor of Greek mythology: Scry.
New keyword: Devotion to [color] (cost). The second returning mechanic is a mechanic that the developers thought had potential but didn't live up to it first time out (Chroma) - it has been mechanically retweaked and given a new name and flavor. This last mechanic is also tied to the gods.
Minotaurs have a minor tribal theme.
There will be some monocolor themes (self-hate cycle)
Teasers
The tweaked returning mechanic does something that people have been asking for. (....?)
There is a Future shifted card in Theros (Nessian Courser).
The set does something that's never done before, except on another Future Sight card. (Enchantment Creatures <> Lucent Liminid)
There will be a 3/3 with three abilities that uses fate counters (Triad of Fates)
There will be multiple cards with the word "non-gorgon" (Hythonia the Cruel, Keepsake Gorgon)
There will be a high-profile cycle of legendary permanents that are not creatures or lands (Enchantment Artifacts)
There will be a rare card with five words of rules text in which one of the words is "planeswalker" (Hero's Downfall)
There will be an artifact creature that appears to be a big horse made out of wood (Akroan Horse)
There will be a 5/5 giant snake that can be cast for
(Nemesis of Mortals)
There will be a multicolor Minotaur lord (Kragma Warcaller)
There will be a card that could have been in Modern Masters (Thoughtseize)
There will be a giant that brings fire to humans (Titan of Eternal Fire)
There will be a creature with a saboteur ability (it has an effect if the creature deals combat damage to an opponent) which is one of the Power Nine (Medomai, the Ageless)
Flavor
The plane of Theros is ruled by a pantheon of all-powerful gods.
Nyx is the starfilled night sky, and home to the pantheon of gods. It moves around each night. It plays out the images of the gods and their stories for the mortals to watch. (On the god pictures you can clearly make out a constellation on each of them. Each has a series of stars that shine brighter than all the others that lines up with the way classic constellations are done. Cassiopeia on the black one.)
The five major gods adhere to the color wheel: Heliod (white god of the sun), Erebos (black god of the underworld), Nylea (green goddess of the hunt), Thassa is (blue goddesss of the sea), Purphoros (red god of the forge)
Minor gods include Karametra (the god of the hearth), Keranos (god of storms), Ephara, Pharika, Iroas and Mogis (the Twins of War).
Gods can take multiple forms and walk among mortals. Thassa favours appearing as a Triton (merfolk).
Nylea end her companion, the nymph Theophila, reign in the Nistos Forest
There are three major walled cities. Meletis is associated with white and blue, Akros is with white and red, Setessa with white and green.
Meletis (inspired by Athens) is the city-state of progressive thinkers, philosophers and oracles. The people of Meletis tend to worship Heliod. They pride themselves on their great temples to the gods, their thaumaturgical academy, their great works of architecture, and for their Reverent Army. The Twelve, a council of philosophers, serves as the ruling body of Meletis. The Twelve are currently headed by Perisophia.
Akros (inspired by Sparta) is a city in the mountains that cultivates a warrior culture that revolves around perfecting the body and the mind for combat. Cymede is the queen of the polis of Akros and Anax is its king. Both of them are champions in battle.The central fortress and seat of Akroan power is the Kolophon, a huge, many-tiered structure perched on a cliff. Akrosians have serfs and slaves.
Setessa is a haven in the wild Nistos forest (inspired by the legends of the Amazons). It is populated mainly by women and children. There is no marriage and property is held communally. Their leader is Anthousa, who also leads Karametra's Council of Warriors. Nylea and Karametra have a strong influence in Setessa. Setessan oracles can decipher the Kelema Veil. It has been described as a misty starfield that flows across the land. Inside the starfield are images that resemble constellations. These tell stories of the gods and can be used to predict the future.
Theros is very dangerous land outside of the cities.
Meletis sits on the Siren Sea, surrounded by a host of small islands of enchantment called the Dakra. The Dakra are said to have been created when Thassa, god of the sea, felt sorrow that Korinna, ancient queen of the tritons, had been killed by a human's harpoon.
Krakens, minotaurs, and other monsters threaten the safety of the walled cities.
The monsters of the set are big and scary
Humans make small offerings and tributes daily
Heroes rise to battle, bolstered by their devotion to the gods.
All heroes struggle to satisfy the gods' whims and strive to win their favor by performing great deeds.
Elspeth doesn't want to be a hero. She is searching for security, comfort, a sense of belonging and anonimity. She has chosen Theros as her new home because she believes she won't be called upon to be a leader while the world is full of powerfull gods.
Elspeth fights a Hydra and attracts the attention of Heliod.
As the Fates will have it, she reluctantly finds herself on the path to become a hero
Many existing creature types will be getting reworked to match the Greek flavor.
Minotaurs are the rampaging savages of Theros.
No Elves on Theros, as they are replaced by Centaurs and Satyrs
Other confirmed creature types: Birds (Falcons), Chimera, Cyclopses, Dragons, Sirens, Harpies, Humans, Hydras, Griffins, Pegasi, Sphinxes, Gorgons and Kraken (Krakens were added because the film "Clash of the Titans" changed the public perception).
Also mentioned: Nymphs (Alseid, Dryad, Lampad, Naiad, and Oread), Hoplites (soldiers), Catoblepas (Wildebeest?), Hippocamp (Horse Fish?), Hundred-Handed One (Giants), Tritons (Merfolk), belligerent heathen Leonin (Cat Warriors), Foxes, Horses, Lions (Cats), Serpents (Snakes), Wolves, Colossi (Titans? Giants?)
Tritons can survive for only a short while on land
Many Pheres Band centaurs are hostile to Meletians, but Meletis officially maintains a fragile peace with the Laggona Band.
Medomai, the wandering oracle, is a wise and ancient Sphinx who appears a few times a year in Meletis during moments of historical import.
Hero's Path
Players can participate in the Hero's Path during prerelease events, FNM release events and Game Days
The Hero's Path is a journey in 9 quests, spanning the complete Theros block. It captures the unique feel of the the mythological Hero.
In each of the nine quests of the Hero's Path, you will receive a unique Hero Card. As you collect these, you grow in power and become ever-increasingly more prepared for the epic conflicts at the end of each arc.
A hero card is a physical card that has Magic-like abilities, but isn't a Magic card. The Hero cards do not have Magic backs and do not go into your regular deck; you collect them to prepare for the battle at the end of the set's Hero's Path arc.
Quest one (Theros prelease): Choose a Path. You will pick your color, and receive a prerelease pack (or Hero Pack) of that color: Path of Honor (W), Wisdom (U), Ambition (B), Battle (R) or Might (G). Each Prerelease pack contains one Hero card (respectively the Protector, the Philosopher, the Avenger, the Warrior and the Hunter), which isn't for use at the Prerelease. The pack also contains a playable Prerelease promo.
Quest two: Gift from the Gods (Theros Release weekend FNM). If you solve a puzzle in your game shop you get a second Hero card.
Quest three: (Theros Game Day): Face the Hydra. Play your deck (or any deck) against a Challenge deck.
The challenge deck is preconstructed deck with two kinds of special cards (elite creatures and sorceries). The special cards have special backs, which means they aren't counted as magic cards. When you play against the challenge deck you may use your Hero cards, which act like a Vanguard (or Magic online Avatar). The Hydra follows a predetermined sequence of casting cards from its shuffled deck and blasting you for damage. The goal is to eliminate all of the Hydra heads before it eats you. When you cut one head down, sometimes more regenerate. If you win against the challenge deck, you win a third Hero card.
The Face the Hydra Challenge Deck will also be made available as a saleable product for $11.99. It is restricted to casual play and the Game Day events for the coming year.
New Cardtype: Hero
New Supertype: Elite
New Creature type: Head
New ability word: Hero's Reward (when ~ leaves the battlefield, each player gains 4 life and draws a card)
The Hall of Heroes is a listing of all Heroes of Theros who will complete all nine quests. There is 's a special physical reward for completing the last quest as well, so even if you join in late, you'll be able to partake.
Known cards
partial spoiler
Design and Development
Initial Concept and Game Design:
Mark Rosewater (lead)
Ethan Fleischer
Ken Nagle
Zac Hill
Jenna Helland
Final Game Design and Development :
Erik Lauer (lead)
Zac Hill
Dave Humpherys
Doug Beyer
Shawn Main
Tom LaPille
Last edited by
Hunter
: Oct 20, 2013