Tackman

Join Date:

1/11/2012

Location:

Québec

Posts:

1,994
From 4chan's /tg/ board:
https://archive.foolz.us/tg/thread/23997106/
Varolz, the Scar-Striped
Legendary Creature — Troll warrior (R)
If Varolz, the Scar-Striped would be destroyed, regenerate it and put a +1/+1 counter on it.
Remove a +1/+1 counter from Varolz: Varolz gains deathtouch until end of turn.
"Don't let him turn his back on you."
-Grozdan, to Tajic
4/4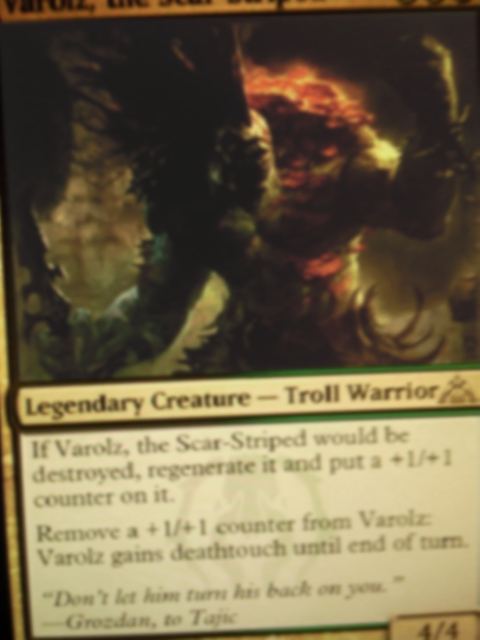 A source told MTGS moderator TK-421 that the cost and size of this "leak" were wrong.
Last edited by
Tackman
: 4/4/2013 7:08:30 PM
Elspeth is dead. Long live Elspeth.