Mohan
MTGS Writer
Ascended Mage

Join Date:

1/14/2005

Posts:

291
Check out the 7 minute special podcast of The Magic Sock. Wizards of the Coast sent me an exclusive preview card from Conflux to share with the Magic community.
Conflux preview card is:
Knight of the Reliquary
Knight of the Reliquary
Creature - Human Knight (Rare)
Knight of the Reliquary gets +1/+1 for each land card in your graveyard.
:symtap:, Sacrifice a Forest or Plains: Search your library for a land card, put it into play, then
shuffle your library.
2/2
Listen to the podcast here
.
Enjoy!
Last edited by
Caranthir
: 1/23/2009 5:21:08 AM
"This is NOT your mother's Cinderella story."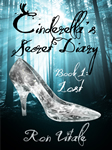 www.CinderGirl.com