MOON-E
Archestrian Council Member
Join Date:

12/29/2009

Posts:

8,250

Member Details
You Made The Card!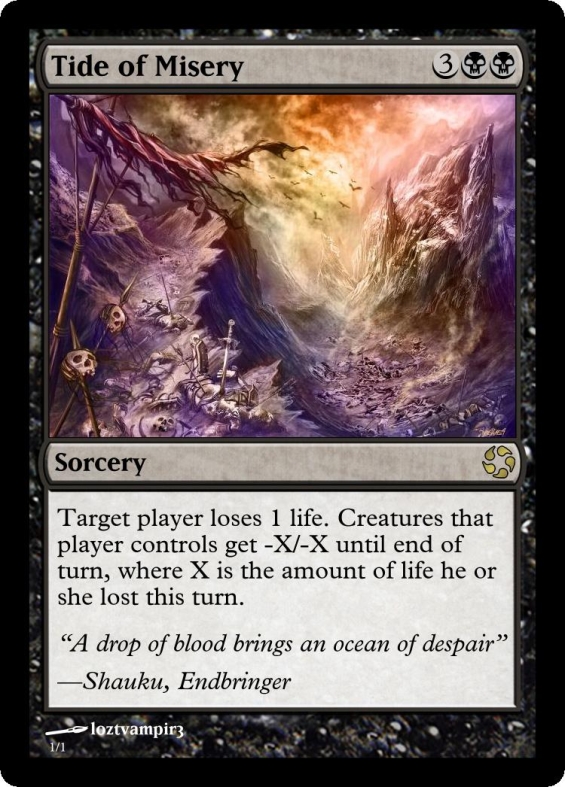 Tide of Misery
Sorcery (R)
Target player loses 1 life. Creatures that player controls get -X/-X, where X is the amount of life he or she lost this turn.
"A drop of blood brings an ocean of despair."
-Shauku, Endbringer
How we got here:
Good work everyone! The next card will start in a day or two.
Want to be a part of YMTC? You can always find the latest thread in the Custom Card Contests and Games subforum!
Last edited by
MOON-E
: Oct 1, 2012
Quote from

It was at that moment that I realized: I'm kinda just making these things up. We can just write the rules the way we want them to work. People will have fun, and people will get it.
A Good Place to Start Designing