BlackBull

Location:

Buenos Aires

Join Date:

1/27/2007

Posts:

4,422

Member Details

Banner by Lizard2033
'Cuz they deserve their own 15' of fame...


Poll Rules - Please read before voting
When voting, please assess how each entry fulfilled the challenge and take into account the quality of work submitted
Multi-vote: You can vote for more than one entry and this way give credit to more than one artist
You are not allowed to vote for yourself. Votes are public and can be seen by everyone else
Feel free to comment on your vote. People will appreciate it
Entries are displayed in the order they were submitted: first entries first, last entries last
The participant with the most votes will win. In case of a draw, the winner will be determined by the roll of a dice
This poll will close on 25 December
Challenge in November
For this round, we have been running a
survey in the general subforums
, wich was conceived to stablish a sub power 9 list. Here are the first cut results:
1st:
Yawgmoth's Will
37 votes
2nd:
Sol Ring
34 votes
3rd:
Tinker
30 votes
4th:
Library of Alexandria
28 votes
5th:
Necropotence
27 votes
6th:
Demonic Tutor
24 votes
7th:
Strip Mine
: 20 votes
8th:
Time Vault
20 votes
9th:
Balance
19 votes So...
The challenge was to take any of those cards and alter it in any a physical way the contestants wanted. We had six entries this month, and here they are: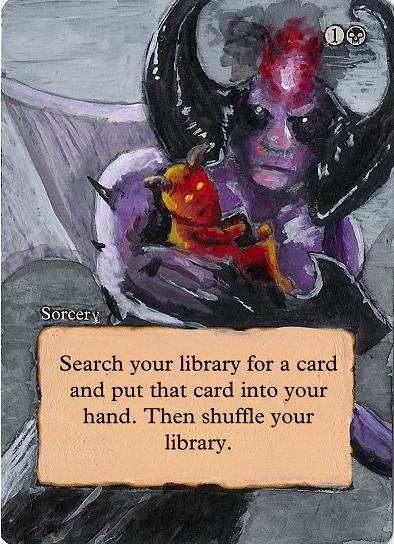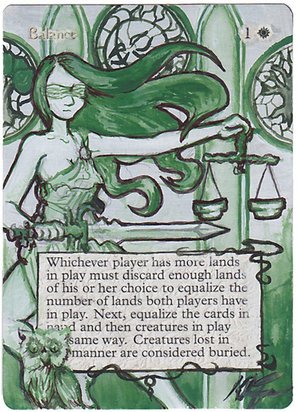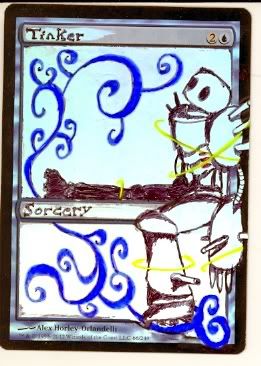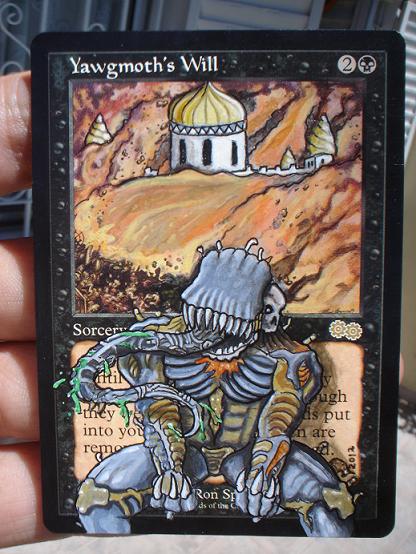 Good luck to everyone

Let's the votation begin!