Besides being the best game ever, Magic is also one of the most complicated. The inherent complexity between card interactions and rules gives rise to errors. Any Magic player has lost a game to a bonehead play at one time or another. The possibilities are endless. At the tournament level, we have an assortment of penalties for player errors. In the worst-case scenarios, it results in missing a Top 8 and/or prizes at a local FNM. Today, I want to delve into ways of reducing the amount of mistakes one performs in his/her game.

Systems

Much of my career has been spent in the healthcare field working in the lab. Medicine is a very unforgiving environment. Mistakes can result in misdiagnosis, mental anguish or at worst, death. Even if you can somehow negate the human factor of such a tragedy, errors can lead to lawsuits and other financial losses. As such, the industry tries very hard to significantly reduce or eliminate errors. It is not only in the industry's best interest, but the patient's as well. One of the ways to reduce errors is to develop what are called systems. Depending on the situation, systems are a catch all term for a variety of strategies for the reduction of mistakes. Since not all of them are relevant to Magic, I will only highlight the more beneficial of them.

In the laboratory profession, we have what we call Good Laboratory Practices. In a nutshell, most of it can be thought of as habits. Each professional is strongly motivated to develop these habits. Obsessive-compulsive behavior is highly encouraged. People with good habits reduce the amount of errors they produce on any given day. From experience, technicians who have good habits or work hard at developing systems make better techs. Generally, techs without developed systems make more mistakes. When training new employees, veterans of the trade will often showcase their systems. This way the trainee won't need to develop them from scratch.

Physical Habits

One way to create a system is to make it an actual physical movement or process. A situation that can benefit from a physical process is playing lands. I can recall many a time where players are perplexed at whether a land was played for the turn. For some time now, when I play a land for the turn, I put it into play on the far left. At the untap phase, I slide the land over to the right with the rest of my lands. This way I always know if I played a land for the turn. In the event of the question arising, I simply look over to the left. Is there a land there or not? The absence of a land to the left tells me I haven't played a land for the turn.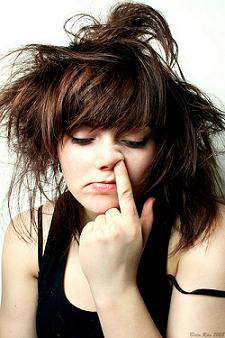 The same concept can be used with creatures. A common problem is players becoming so engrossed or distracted during the game they forget about what creatures came into play for the turn. A player declares his/her attacks, only to have to rescind the action because they forgot that Kitchen Finks still has summoning sickness. To alleviate the problem, at the untap phase, I slide all my creatures "up a level", so to speak. When I play a creature I place it below my other creatures. During the attack phase, all my creatures in the front can attack, while all my creatures behind them can't swing. Not only does this prevent bad attacks, it is visually helpful.

Sometimes an error can't be fixed by a process as described in the paragraph above. In those scenarios, a physical barrier can be beneficial. A barrier has no application in the process. It is a simple reminder to perform an action. A suitable application would be at the upkeep step. Players frequently miss upkeep triggers and draws. To illustrate, at the end of my opponent's turn, I fold my hand and put it down. Folding my hand prompts me to check for anything during the upkeep and prevents me from being distracted from the spells in my grip. If this is not suitable, an object such as a dice can be placed on top of the library. During my turn, I have to physically remove the dice to draw a card. The dice serves absolutely no function. It is a simple reminder to check for triggers during my upkeep such as Dark Confidant.

Barriers are not always possible. Another way to form a physical habit is to create an action. Blackjack has a lot of actions. Tapping the table with a digit for a card is a simple showcase of this. For those missed triggers, a player can do the same by tapping the table during the beginning of his/her turn. Eventually, the tapping will send a mental cue to the brain to check for upkeep triggers. It's simple stimulus-response psychology. Thinking about Pavlov's bell, vocalizing can take place of a purely physical action to the same effect. Instead of tapping with a hand during the upkeep, getting into the habit of uttering "upkeep" will eventually produce the same response. All said and done, actions take a longer time to develop. Although, they can be very powerful and have long-term functionality once formed.

A common cause of errors is due to people speeding or rushing through a process. In order to slow them down, layers or steps can be added. Players pushing their creatures into the red zone is a great example. It is actually two steps. Step one, place creatures in red zone. Step two, tap them. Layers can be applied to problem areas such as drawing cards. Often, players draw too many cards by grabbing the two cards and placing them in his/her hand. I know quite a few players who already layer their card drawing to prevent errors. One way is to pull the card of the library and place it on the table/playmat. Count the card/cards drawn. Then, place the cards in hand. By layering the system, it avoids penalties from drawing too many cards.

Mental Habits

The Pros are great players due to their superior brain function and the fact they are absolutely dripping in serotonin/dopamine. And they play a lot. The repetition prevents them from making flubs and other publicly embarrassing acts. Videogames work under the same concept. A person just can't pick up Guitar Hero and expect to beat the game the first time around. Magic takes practice, and then some more. For those of us with stricter time commitments, there are still other ways to enhance our game.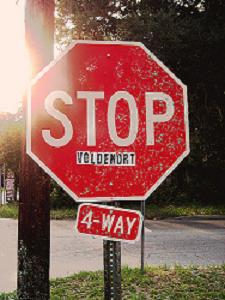 Sports athletes routinely utilize mental mapping/visualization. It entails playing the scenario out cognitively before physically acting on it. The process isn't about making the correct play. It is about ensuring the action taken is plausible. Mapping can be advantageous to prevent play mistakes as casting a Wren's Run Vanquisher and then realizing an elf is no where to be found in hand. This is not an excuse for slow play. It should be a quick mental check before making a play. Mental mapping has applications through most of game play. It can be performed before declaring attackers, blocks, and playing of spells.

In instances of more complicated plays, maps should be drawn for each series. Each segment is brought together, but thought out individually. A series would represent playing Ajani Vengeant and Lightning Bolt. The events should be thought about separately to verify both are valid events. If both segements are valid, they should be brought together to form a series to ensure the plays are still valid. This prevents mistakes such as tapping the incorrect series of lands to play an Ajani Vengeant then realizing you can't play a Lightning Bolt. In real game time, you have already played the Ajani Vengeant and are now stuck with a Lightning Bolt in hand.

Equipment Changes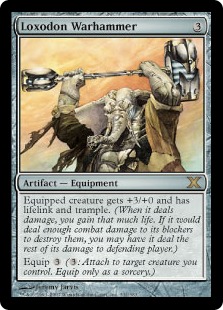 It is not always what we are doing, but what we are using. Simply by changing the equipment we use can have a big impact on our game. Using a dry-erase marker to keep track of counters is one example. Another is Wizards making the wise decision to produce token cards. The use of tokens can be a confusing aspect of the game. Instead of trying to change the players, the equipment was changed. It can be difficult to think dice and playmats are the reason for misplays. This is not to say the dice need to be thrown in the trash. All a person may need is better dice. Maybe, the dice currently being used are small and difficult to read. Maybe, the solution is to buy larger dice.

Equipment can be modified, not just replaced. For instance, playmats can be modified. Ever think about taking some marker to it? It may seem atrocious to marker up a playmat, but the area to customize a playmat can be beneficial. An application for beginners I once conceived is actually listing the phases on the mat. I also broke down the steps for combat. This gave new players a visual aid that was right in front of them. I only use it for mentoring or teaching. Notepads can also be modified. Maybe it is too small, large, lines, no lines, or needs modification. Just something to keep in mind.

Improving the Process

Numerous applications and resources are utilized to capture errors. When errors occur, Process Improvement Teams are formed. During those meetings, Quality Systems are chosen to facilitate the reduction of errors. All of them have their pros and cons. To summarize, each commonly has three parts: capturing errors, implementing systems, and monitoring. Before you can develop a system, a person needs to know what kind of errors they are making. It makes no sense to change something if errors are absent or what kinds are being perpetrated. After a change has been made, it needs to be monitored. If I make some change to the way I play Magic, I need to pay attention to whether I am still making mistakes. Once I started placing my lands to the left, I kept track if I ever made those same mistakes again. Of course there will always be a learning curve, but after time, I greatly reduced the amount of land drops I missed. For the sake of argument, in the event I continued to produce the same misplays, I would need to return to the process and find a different system. To simplify, discover, change, and monitor.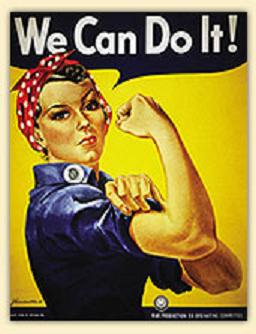 Entire professions are dedicated to the quality field. Some of them make significant figures. For some background, systems are nothing new. During World War II, the U.S. government created what was called Training Within Industry or known as TWI. Some historians even give credit to it being one of the biggest accomplishments we did during the war. After the war, it was used in Japan and Germany to rebuild the economies. Somehow, it was put to the way side when the troops came home as if deemed no longer necessary. Remember, we had women building war ships, not men. TWI's primary focus was on instruction. The motto was "If the team member hasn't learned, the instructor hasn't taught." Don't mind the double negative.

Years passed, Toyota enhanced, added and modified TWI concepts. It eventually became known as Lean manufacturing or simply, LEAN. Over the last few decades, LEAN has been become a cornerstone of any industry. Adopted heavily in the United States and around the world. Motorola then created Six Sigma. Now, TWI in its original form is seeing a rebirth due to its simplicity and practicality. Evidence that everything is circular. In any case, most large institutions utilize at least one of them or all three. The important aspect I am trying to get across today is there are more ways of improving ones "game" than just noticing a misplay, deck choices, mana screw, and the metagame. Systems have proven themselves as a vital way to improve processes.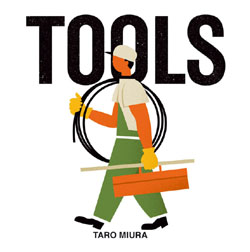 Quality Systems should never be thought of as finite ways to discover improvements. They are merely tools. As such, I have learned to be cautious when using a system. I like to envision them as extremely sharp, high-carbon kitchen knives. The knife is a tool. In the hands of a skilled chef, the uses for its applications are extraordinary. In the hands of an incompetent, they are more likely to cut their finger off. Therefore, be careful on how they are applied and to what degree.

Some systems should never be considered absolute. Tapping lands are absolute. Whoever plays Magic must tap their lands appropriately. However, the use of systems are meant for individuals who may have different needs. I am particularly visual in learning and application. Colors are my friend. They keep me organized. However, I shouldn't expect everyone else to follow my systems. Habits are personal. As such, you are more than welcome to use some of the tools suggested in this article in whatever way you see fit. If you only want to use some of the suggestions proposed here, cool. None of them, fine. All of them, great. Discovered better ways to improve your game, awesome. In the end, it is up to you.

Derrick "Meyou" Heard