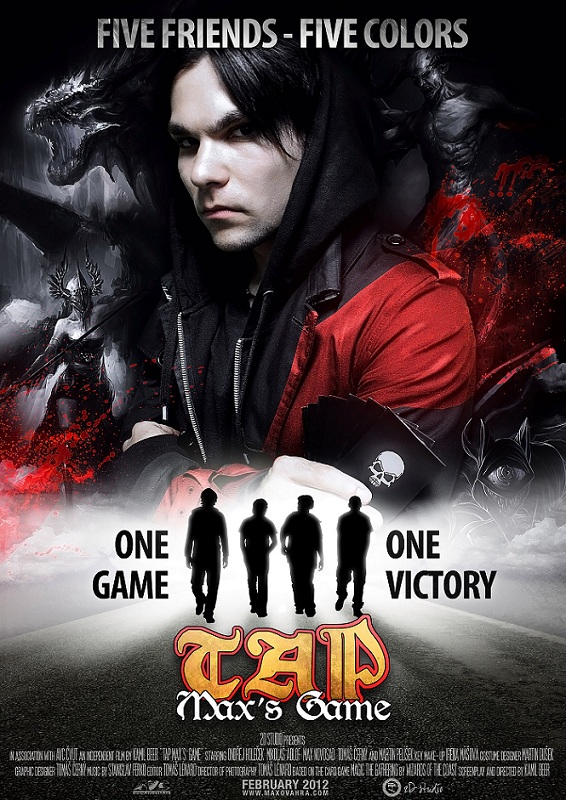 I had the luxury of interviewing some of the cast for the soon to be released film TAP: Max's Game. This is the first Indie film about the game we all hold so dear to our hearts. Keep in mind the nuances of language barrier in this article. Therefore, please be cognizant of that fact. Interviews have been edited for clarity, but I held back the editing pen to prevent the interviewees' voices from being lost. Also, I won't sit here and tell you about the film. I will let the cast tell you. But before I go, the newly released official trailer can be viewed here for TAP: Max's Game. It still has that fresh film smell. Additional information can be found on the homepage by clicking on the movie poster above or here.

Ondřej Holeček as Karel Adam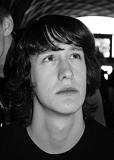 Meyou: Before we start, tell everyone a little about yourself.

Ondřej Holeček: I was born in Prague and I moved a lot during my childhood. I ended up in the same city I was born in – Prague. Thank god for that. After finishing high school, I tried admittance to a film school for a few times. When that went straight to hell, I started to work and have gone through a variety of jobs since. I love movies and everything connected to them so I spend a lot of time in the movie theaters. I played Magic for a few years when I was in high school, but eventually dropped out of it because I wasn't really good at it. Nowadays, I am trying to make enough money to pay for some acting lessons along with some obvious necessary stuff like food, drinks, rent and the cinema of course.

Meyou: How did this aspiration to make a Magic movie start?

Ondřej Holeček: Well, I wasn't there when the director Kamil Beer had the initial idea for the movie because we didn't even know each other at that time. I heard a rumor about how it all started: KB played a lot of Magic in his day. He played mostly alone, but he always wished for the group of people (a gang, a pack, a fellowship if you'd like whom he could play with). So, the spark of TAP: Max's Game got lit into the form of a simple story under the influence of his most favorite sport-sentimental movies like Rocky, Over the Top, and etc. Eventually, I got involved in the movie that you'll be able to see very soon. It is just a rumor.



Meyou: I'm curious to your motivation for joining the small clan of passionate film makers. Was it simply Magic, for fun, or was there something more?

Ondřej Holeček: Well, I always loved movies of almost every genre and I even shot a few shorts of my own. When I saw the ad saying, "Do you want to star in a feature movie?", I immediately replied, auditioned and the rest is history. I was kind of skeptical at first. When I saw the depth of premeditation and readiness of the crew at the audition, I got kind of swept away. That enchantment didn't last for long. Perhaps I got used to it, but I can honestly say that I indulged myself in more Magic & fun during that shooting than I ever did in my Magic days back in high school.

Meyou: Let's talk about something fun. What are your favorite memories or stories from the making of the film?

Ondřej Holeček: Well, we had a lots of very funny moments between the cast. During some long scenes with a great amount of text, we naturally had a blackout/brainfart that led to in some cases to the well-known and easily spread laugh-attack. At least there is some material for possible bloopers. Of course, having the unmanned "jokes-at-any-cost" attack bomber like Tomáš Černý/Joe Ryba amongst us certainly didn't help to maintain proper shooting morale. I'm actually grateful for that even though some of his jokes were on me, but that's the price of fun I guess.

The one story I believe all participants will remember for a long time because it kind of stands out from our usual shooting routine is the one which could be only described as the "Close Encounter of the Breaking-Up Kind".

We were shooting some running scenes during which I twisted my ankle and had to limp my way through the rest of the shoot. For the final part of the shoot, we made camp on a high, concrete path close to a water fountain that I actually cooled my ankle in. KB and our cameraman were arguing about how to shoot this scene when the strangest thing happened. On the path under our high ground base, there was a pretty girl hurrying off some place. Right after that came a guy who was kind of chasing her. The two stopped below us and started to argue big time. Eventually she yelled: "Don't you understand? I'm not yours anymore!" She took the ring off her finger and threw it with just a sound of it bouncing towards the unknown. Drenched in tears, she walked away. The guy just stood there for quite some time and you could tell by the look in his eyes that he was sad as well. A few minutes after the guy had left in a different direction than his (ex)wife, the girl came back. Still in some heavy tears, she started to look for the previously tossed ring. Since most of our crew are natural born gentlemen, we began to help her with the search.

The pretty girl had gone home that morning to find her husband in bed with some other girl so she ran off the apartment. He went after her and that caused the breaking-up event. The search for the ring was finally successful and the girl said very tearfully thanks to the finder Martin Pelíšek/Martin White. Then, she stated that she still loves him and that she doesn't know what to do although the obvious solution was already done. The search party recommended her to find somebody who would be faithful and truly love her. She walked away in the direction of her original approach. We never saw her again. A spitting cliché-packed image from a bad romantic comedy - will stay in our minds because Max's game were there and actually helped people. To that end - break up or reunion - we may never know.



Meyou: Once this is all over, what does the future hold for Ondrej?

Ondřej Holeček: That's a very good question to which I do not have an answer because sadly my DeLorean is at the service station. :-D But seriously, I would very much like to continue with improving my acting skills so I can further my acting. Maybe some day I will be on a professional level, but for now a stable job with enough free time and money to make the practice possible will do. What the future actually holds for me is the never-ending mystery of my life. Well, at least until my car is repaired. ;-)

Max Novosad as Tomáš Ryba


Meyou: Before we start, tell everyone a little about yourself.

Max Novosad: Hello to everyone, my name is Max Novosad. I am 22 years old and in the film you can see me in the role Thomas Ryba. I was born in Russia, but for almost 5 years, I have lived in the Czech Republic. My hobbies and interests are drawing, photography, writing and music. From childhood, I have always dreamed of starring in a film.

Meyou: How you get involved in this project to make a Magic movie?

Max Novosad: Was it coincidence, fate, karma - no matter how you name it! One day, I browsed the Internet and I came across an ad for casting the film pending TAP: Max's Game. I did not hesitate for a minute. I knew absolutely nothing about Magic cards. It did not stop me!



Meyou: Since you knew nothing about the game, did you and the rest of the cast spend some time to learn how to play Magic for the film?

Max Novosad: It is a good question! When I went to the audition, I knew the reason for why I went was for the script and story. When I chose the role of Tomas, I thought it would be nice to find something in that game as well. I'm not saying that I learned to play MTG. No, that would be a very presumptuous statement! Rather, I have a very superficial understanding of what goes on during a game and its basic rules. That's about all. Much of what we said in the film absolutely no sense to me initially. Therefore, all the scenes had to be previously explained in great detail by Mr. Director.



Meyou: After witnessing something like the Grand Prix, how did that impact your impression of the game?

Max Novosad: I must say that everything I saw on GP made a huge impression on me. The endless queues, schedules of players from around the world, and the long, green tables. It's an acronym for GREAT. It's a different world. I did not expect so many people to be addicted to the game. I had not heard of until recently. It was amazingly remarkable and even inviting.

It was such a unique situation that Pelíšek Martin (Martin White) was so moved by the atmosphere that he decided to return to cards. It was nice.



Meyou: Once this is all over, What does the future hold for Max?

Max Novosad: For me it's very new and a feeling I cannot even describe. Acting has always been my dream whether it is theater or film. I certainly would not miss another opportunity to act. Maybe, it will be Max's game II? Who knows?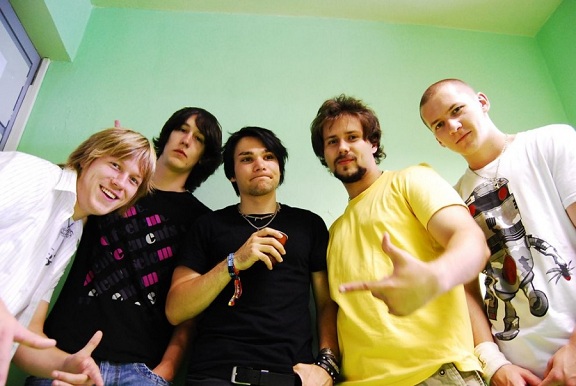 Tomáš Černý as Joe Ryba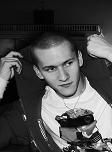 Meyou: Before we start, tell everyone a little about yourself.

Tomáš Černý: My name is Tomáš Černý. I live in Prague and work as a Graphic/Web Designer. My dream to be an actor/singer and everyone will know me. My favorite Magic color is Red.



Meyou: How did this aspiration to make a Magic movie start?

Tomáš Černý: The movie was the idea of Kamil Beer and his friends. I got into this project when everything was ready to start shooting for the movie. Never before did I think that I would perform in movie about Magic: The Gathering.

Meyou: I understand you played a major role in this movie, but did you get a chance us your graphic and web design skills as well?

Tomáš Černý: Oh yes. At the beginning I thought I would only play my role. But in the middle of filming, I observed there was no web designer in our small team. Kamil wanted a website for Max's Game so I offered to help with website. I did nearly all the graphics for the site. :-D

Meyou: After playing a major role in TAP, has it changed your motivation for acting or singing?

Tomáš Černý: Max's Game showed me that preparation is very important. I had always prepared a lot before, but now I work myself harder to prepare. I know what I want to do and I am going for it.

Meyou: Let's talk about something fun. What are your favorite memories or stories from the making of the film?

Tomáš Černý: The best was when we were shooting a scene in which the cameraman needed to move at the same speed as the running group. The cameraman was sitting in the shopping cart and the director pushed it forward. It was something like from the movie Jackass.



Meyou: Once this is all over, What does the future hold for Tomas Cerny?

Tomáš Černý: I'll still go to work to earn money for my dream to make music. I'll continue to look for other opportunities and I hope that Max's Game will be successful.

Martin Pelíšek as Martin White



Meyou: Before we start, tell everyone a little about yourself.

Martin Pelíšek: I'm 22 years old and my name is Martin; the same as in the film. I'm from Klatovy, but about 6 years I have lived in Prague.

I am studying at the college and in my second year. My hobbies include dancing, collecting, and building models. I also enjoy many sports such as volleyball, football and etc.

Meyou: How did you get involved in this project?

Martin Pelíšek: I got involved to make this movie by complete coincidence. I was a participant for several roles and the atmosphere at those places were very entertaining. However, I didn't know how to push a little more. I browsed the Internet and found an offer that announced casting for film roles. I auditioned for it and it all started.

I participated at the casting in a one playroom in Prague. We had to demonstrate the roles from scenarios. My audition was successful and liked so they picked me.



Meyou: You sound like a person who enjoys a challenge. Was there anything about this film you found particularly difficult?

Martin Pelíšek: Hmm… I don't think so. Making of this film was very fun for me and I enjoyed every moment. I remember for one time where director wanted me to do one scene in which I had to look really excited at the same time thoughtful and even surprised. The scene was very difficult for me, but I finally succeeded: I hope.

Otherwise, nothing in the film was too difficult for me.



Meyou: It sounds like everyone had fun making this film. What were your favorite experiences on or off the film set?

Martin Pelíšek: Heh, I remember may funny experiences on the film set.

Sometimes we had to shoot a few scenes in the subway and we had to get permission for the shooting. It was funny because we had to change stations several times before the authorities allowed us.

So, this was funny situation for me.

Kamil Beer, Director/Writer/Producer

Meyou: Before we start, tell everyone a little about yourself.

Kamil Beer: My name is Kamil Beer and I come from Czech Republic. I am a college student studying Liberal Arts and Humanities at Charles University in Prague. It is a school I wouldn't change for anything else. I have studied IT in high school, but over time, I have decided to go on a more humanistic course for my future education. I guess it had something to do with my attraction to art. I have written books in the past, made montage videos, choreographed some dance performances, but that was just for fun. Right now, I am taking the creative process to the next level: filmmaking.

Meyou: How did this aspiration to make a Magic movie start?

Kamil Beer: I remember it was in 2009. I was really a backwards guy about popular movies. I decided to see the classic Rocky films. There were six of them so I gave them a shot. I watched them all during the summer holiday. By the end of the year, I was captivated to see them again and I did. I listened to the soundtrack and was mesmerized by the Rocky IV music. It got a Razzie for worst musical score in 1986, by the way.

I started to listen to it every morning on my way to high school. I remember three tunes I wouldn't miss on any morning: Training Montage, Hearts on Fire, and War. I was veteran Magic player and I often imagined how such scenes would translate into a Magic: the Gathering sports drama with this music. I finally decided one day to make it happen.

Meyou: Would you classify this movie as a sports drama?

Kamil Beer: Absolutely. You can find various components of a typical sports drama in TAP: Max's Game. Example: you have the underdogs and the challenge. However, I didn't want to push the stereotype too much. Most importantly, TAP is a entertaining film about Magic players and their everyday lives. Well, not everyday, but I am confident players will be able to connect with the story. Of course, dramatic aspects were added to the film to make it more interesting. I didn't want to make the plot hard to believe. It truly is a sports drama because it is a "true story" that can happen to anyone!

Meyou: Who is this "true story" based on?

Kamil Beer: Back in the day when I was young and played Lord of the Rings Tcg in its prime with my friends, I had the great privilege to visit a Czech Magic club called EXILE. In my time playing there, I met some people. They told me their stories and sometimes we even played together. My time at Exile gave me the inspiration for a story based on true events that I was able to observe. I have witnessed the friendship the film is about. I have met the people some of the actors represent. I even paid homage to the original club by shooting the scenes for the Fireball club at the real location: Exile. I'm sorry I won't give the exact names. I'd rather give the viewer a chance to see the story.

Meyou: You've got the story, inspiration, and ambition. What was your first big hurdle as a director to make this film a real thing?

Kamil Beer: Well, there were many, but I was so excited by the prospect of the film that I decided not to worry and trust that everything will go all right in the end. It reminded me of Steve Jobs' popular speech about connecting the dots. I can easily imagine that if I were to discuss the idea with most of the people and be unsure myself. They'd tell me it would be impossible because of reason X (which was resolved later), Y (which we didn't need to worry about at all) or Z (because you just can't do it, man).
I think the first biggest problem was with the film crew and actors. At first, I had to assemble a team from everybody that I thought was creative at the time. Needless to say, people seldom get excited about an idea just like you. It's always cool and everybody likes to "go shoot a film!" but when you get to the part where you actually need somebody to help you; that is a whole different story. Nobody from the original team remained to this day. An acting audition was formed to find actors that were actually as excited about the film as we were. From this, I have met a lot of passionate and marvelous people.

Meyou: Was the this the key to your success: surrounding yourself with people who were passionate, or should I say, people who had the eye of the tiger?

Kamil Beer: Hehe. I think one of the major keys to the success at TAP: Max's Game (and in life, too) was to never give up, being persistent and following our passion. I begun this venture with a bull's stubbornness and we often filmed even when the odds weren't exactly tipped in our favor. I was very fortunate that I have met, many times only by chance, great and hard working people who were as passionate about filmmaking which was their particular hobby (each one in a different sector of film - camera, sound, make-up, costumes, acting, editing). These people have, in their own right, made the movie. I was only acting as the glue that put it all together. Sometimes, I believe that there was something up there that has tremendously helped us with TAP: Max's Game. A thing that has always put the right weather into place, led the crew to a shooting, and sent me the people that I should have met. There are many stories about such encounters, but that would take for a whole new interview. I will always remember the shooting at Grand Prix—Prague. Seventy scenes in two days, that was insane, but we did it. And again, it was because I have met, even for a short while, amazing people that have helped me at the right time.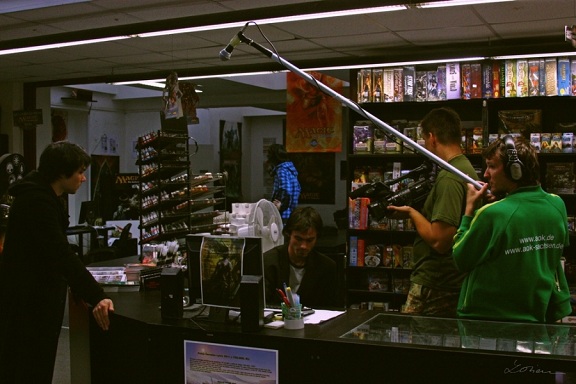 Meyou: Were you worried about Wizards shutting down your small film?

Kamil Beer: When we started with the film, in January '10, I sent numerous emails to WotC asking for a permission. I sent the emails through customer service, legal service, and the press department. I didn't get any reply, so after some time, I decided to contact WotC through a certain Czech card distributor that had some contacts inside WotC. After some time, I got the reply: "Yeah WotC are ok with this." Cool. When we finished filming at GP Prague three months later, I talked to a representative of the company again and he accidentally slipped this: "WotC have called us, they got some news from Russia that you're making a card film!" Well, I guess you can figure out the rest.

Then again, I was approached at the GP by a WotC representative who told me WotC were okay with us as long as we didn't label the film as official. Sure thing! We never did. The fact we weren't arrested/shot/lynched on sight when we started filming at the GP also helped a lot. Since I didn't have any written permission, I have once again started to worry before we begin our advertising. I have tried to contact WotC once more. Dieter Schoeters from GP—Prague has forwarded my mail to the WotC brand manager for Europe and we have begun a discussion about the film. I am currently in contact with a Hasbro rep and things are working out well so far.

Meyou: How are you financially supporting this low budget film? You aren't doing anything illegal are you?

Kamil Beer: The film is financed from my own pocket. True, I don't have a full time job as a student, but TAP: Max's Game (T:MG) is one of the best investments I could have made. The actors and crew financed their own transport and food. This is the reason for me to believe they were the right people for the job. I appreciated their support as much as possible as I couldn't have paid for that without selling an occasional kidney. As for the donations, anyone can donate through our webpages. When you scroll down, there is a button called "Donate". It helps in supporting our screenings abroad and we're also planning to make some nice merchandise for our fans such as posters, DVDs, and stuff like that. Long story short, we won't spend it on booze, but it will all go back into the film. The purpose of the film was NOT to make us money.

Meyou: Let's talk about something fun. What are your favorite memories or stories from the making of this film?

Kamil Beer: A funny one from the top of my head was when we filmed the GP. During a shot that involved zooming out from a row of tables, Tomáš Ryba sits at his match with Karel and Martin standing by. We decided to make a final take of the scene. Camera and sound was rolling, we zoomed in and bam! A large guy sat in front of Tomáš and literally blocked the view, ugh. The crew burst out laughing and we made the shot from a different angle. Other than that, I cherish the many memories from the filming. One of my favorites was the whole Grand Prix shoot. The event was planned for months and it was the make or break of the film. Shooting the GP was something that would make the film extraordinary and screwing it up would be the end. I remember it all. Friday, we began preparing for the big one and saw the Grand Prix venue for the first time with the crew and actors. We counted tons of people walking inside on Saturday as a big group, ready to bring it on. I supported the crew in times of distress and lunch. When I was sitting, exhausted and thinking what's going happen next. I watched several real elite Magic players making a cameo in the film and speaking their film lines. I had to split the filming unit in two because of time reasons and finally leaving the venue on Sunday thinking to myself: we did it! That was an exciting experience.

Meyou: Once this is all over, what does the future hold for Kamil Beer?

Kamil Beer: I feel that after TAP: Max's Game nothing will be as it was before. This was a very ambitious venture. I'll probably get some much deserved rest, finish some of my college grades which I have been sort of postponing for some time and after that, make another film.

I have about five possible ideas for where I'd like to go next like a romantic film, a post-apocalyptic film, or even a possible sequel to TAP: Max's Game. Anyway, since TAP: Max's Game isn't finished yet, I'd rather concentrate on what the present holds for the group and myself.

Meyou: Last but not least, when can we roughly expect the release of the film and where can I get it?

Kamil Beer: We plan the film release early this winter. Seeing as it's already cold and the winter argument is getting old, January/February seems like a good estimate. I don't really like giving a clear release date since a lot of stuff can go wrong and we might have to postpone again, but the film lines are starting to merge. The last things that are still unfinished are the post-synching and music.

The premiere will be held in Czech Republic. It's going to be a big event and last I heard from our PR manager, we're in for some wild times. From there, I suppose we'll branch into the outside world. Several stores in all of Europe and the US have already told me they can help with a local screening and that's just great. I'll support these guys and film any way I can. Our fans from their respective countries might see the film on their local big screen and that's a blast. After the last screening is held, we plan to release the film for free download on the Internet. It will be subtitled in many languages.

Jana Machová, 1st Assistant Director

Meyou: Before we start, tell everyone a little about yourself.

Jana Machová: Hi everyone, my name is Jana Machová and I'm 20 years old. I'm studying at university in Marketing Communication and PR. I love it. It's absolutely perfect for me.

My other passion is acting in a small theater in Prague. I have met so many interesting people with many common interests. In my free time, I'm reading books, listening to music, sometimes I bake something nice and I like photography.

Meyou: How you get involved in this project to make a Magic movie?
Jana Machová: I know Kamil from my high school. We were both writers in the school newspaper. We danced together at our graduation ball and talked about his project. I'm interested in writing stories so I helped him with scenrios. After that, we started with the shooting when Kamil was acting a main role. This wasn't the right so we made a casting. We chose other actors for the main roles. After casting, we started to really shoot and sometimes I was really nervous because we had to shoot so many scenes in short time. At the Grand Prix, we had to shoot a half of movie in 2 days, but we did it! It was a pleasure for me to be part of project like this and I'm looking forward to the end result.

Meyou: Besides helping Kamil Beer write the screen play, what other jobs or roles did you perform in the making of this movie?

Jana Machová: I had a lot of jobs. I wrote a scenario, I was also the assistant for the director, sometimes I worked on the script and also I took some photography during the shooting. At this time, I'm also a part of propagation team.

Meyou: I can't imagine shooting so much film in two days at a Grand Prix. How did all of you plan for the upcoming Grand Prix?

Jana Machová: We knew a lot of time before Grand prix that we had only one chance to shoot it. So, the preparation was quite long and very intense. We made a list on how scenes would be shot. But after first day, we recognized that this way will be not working because situation was changing in each minute so when was a possibilities to shot some scene we made it. We had to respect tournament that was playing so we had to coordinate with head judge and people from the organization team. Also, we had a limited number of cameras so we couldn't shoot more scenes in one timeframe.

Meyou: Shooting at the Grand Prix must have been crazy. What were those three days of chaos like?

Jana Machová: On Friday, just people from our staff were there. This included Kamil, Petr, some volunteers, and myself. We searched the place and made a list how the scenes will be shot. Also, we had a talk with the head judge and others. Next day, we got a press cards and we started with shooting. Very early on we recognized that our list of scenes was unnecessary work because situation on Grand Prix was changing each minute. After first day of shooting on Grand Prix, we erased some scenes which could be shot later or at a different place. On the third day, I wasn't there for the whole day because I had a performance at a theatre. Therefore, we separated into two groups and shot separately. The first group was Kamil with cameraman Vojta Barták and the second one was myself with cameraman Petr. I shot scenes with Jarda Placka that were at one place and Kamil was shooting scenes with the boys from Fireball.

Meyou: What is this about performance in a theater? Are you also an aspiring actress?

Jana Machová: The performance is called Osm žen (8 women). It's a criminal comedy about murder that never happened. Also, we made some site specific projects with a performance at Café in Vršovice. We performed at the football stadium Bohemians 1905 that was going to be destroyed. This October, we will be at a festival of students at the Celetná theatre. I don't think that I'll be an actor in the future. I'm doing this because it makes me fun. I like it. I can release my energy and be there with people that like the same thing.

Meyou: Let's talk about something fun. What are your favorite memories or stories from the making of the film?

Jana Machová: It's quite complicated to say which memory was my favorite. I have many memories during shooting and they were all good. My funniest memory was when we were with Kamil and Ladislav Vitouš in the tearoom. We met every week at the same place and we made some corrections in some scenarios. Kamil ordered a tea that turned out to be very complicated to prepare. He ended up with more water on the table than in the cup.



Meyou: Once this is all over, What does the future hold for Jana?

Jana Machová: Who knows what will happen in the future? My life at this moment is very uncertain. The only thing that I hope will happen in the future is that I successfully complete my education at the university. I hope that I stay with Petr. Also, I hope to continue to do fun things. That's my only wish to the future.

Tomáš Lénárd, Director of Photography/Film Editor/Colorist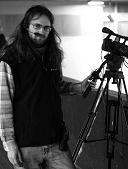 Meyou: Before we start, tell everyone a little about yourself.

Tomáš Lénárd: My name is Tomáš Lénárd and I'm the Maxova Hra Film Editor and Director of Photography. I'm 25 years old and not a student like almost everybody else in the production. One day after High School, I realized I wanted to do something creative. I bought my first camera along with a bass guitar and started filming and making music with my friends. My band Agna played in one scene of the film. Actor Martin Pelíšek replaced me on bass since I was filming. Also fellow cameraman Martin Šplíchal is playing on drums.

I've made movies and music videos since 2006 and it's my full-time job since 2011 at 2DStudio.cz. My hobbies are reading and playing board games.

Meyou: How you get involved in this project to make a Magic movie?

Tomáš Lénárd: The first time I heard about Maxova hra was 1.1.2010 when Kamil Beer contacted me about the film. He hadn't finished the script then. Actual filming began in March 2011 and it's been going since.

Meyou: What was your most difficult and interesting scenes to shoot?

Tomáš Lénárd: I think the most difficult were the scenes in Motoráj Club on Friday 13th when shooting some dialogues while the bands were playing rock music. There was noise everywhere and it's hard to understand a single word in recording. It had to be dubbed later in postproduction. There was like only 10(!) fans there and the last band was forbidden by police to play after just 3 songs because of the noise after 22:00. Anyway, thirteen is still my favorite number.



Meyou: Let's talk about something fun. What are your favorite memories or stories from the making of the film?

Tomáš Lénárd: When I was shooting film on my own 25th birthday and everyone congratulated me. I still think that after the 18th birthday; it's not worthy celebrating it anyway. Truthfully, I personally don't celebrate anything. It is much more fun to do something unusual, creative, like filming the movie, rather than drinking and forgetting (or trying to forget) the party next day.

Meyou: Once this is all over, What does the future hold for Tomas Leonard?

Tomáš Lénárd: I will have probably more time for doing my own short films and music videos.

Petr Pulc, Second DP, Boom operator

Meyou: Before we start, tell everyone a little about yourself.

Petr Pulc: My name is Petr Pulc and I was born in Prague, Czech Republic. Currently, I'm 21 and a student of Czech technical university in Prague. From the age of eight, I had a special interest in music, art and drama. About that age, I was also a member of child radio ensemble and got interested not only in the art itself, but in the way of recording it. I became fascinated with all the technical equipment that was involved in audio recording. Now, I'm a chief of Audiovisual Centre of CTU students.

Meyou: How you get involved in this project to make a Magic movie?

Petr Pulc: Girlfriend of mine is a long-time friend of Kamil Beer and she asked me if I could help somehow with the technical background. Then, it started with audio field recordings, continued with occasional help and ended in a situation when most of recorded audio and video material was made by the people in Audiovisual centre: Richard Pinka, Elena Anisimova, Vojta Bartak and myself.

Meyou: What were the most difficult audio and visual challenges to overcome in the making of this film?

Petr Pulc: Well, the most difficult one was probably the audio part in general. We have equipment for studio recording as well as field recording, but sadly, not as good. Thus, we have a lot of background noise in our raw recordings. Practically all audio had to be re-recorded as in full-featured movies.

Visual challenges come and go, but we do not really care about them as much. Color and light correction is doing fine in post-processing. We simply ignore image depth difference in clips recorded by DSLR and HD camcorder. Although I'm not really the fan of "Ah, we can fix that in POST", but we have to do it sometimes.

Irena Mášová, Key Hair/Make-up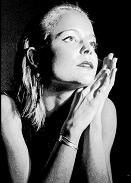 Meyou: Before we start, tell everyone a little about yourself.

Irena Mášová: Hi, my name is Irena. I am 29 Years old from the downtown of Prague. I love music, cinematographie, dance, and martial arts as well as architecture and traveling. I am a friendly kind of person. My dream is to bring other people nice emotions through music, movies or with just a chat. My motto: be strong, be thankful, and live the life with emotion.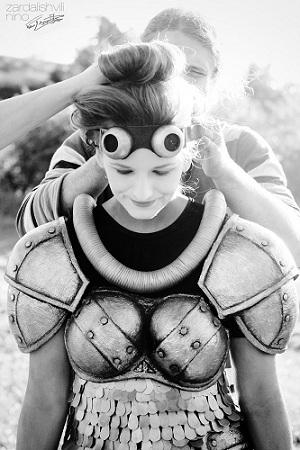 Meyou: How you get involved in this project to make a Magic movie?

Irena Mášová: I was curious about new jobs in Prague so I surfed on the Internet and found an advertisement from Kamil Beer that he is looking for actors. I have contacted him with a question if the are looking for an make-up artist as well... We have met and had a nice chat about his project and have make a deal about our corporation. But what made me to cooperate even more were my friends, which were saying their experiences with this game and how it changed their lives. This was my first project on this theme and it was a pleasure to cooperate. I am very happy I had joined this friendly and enthusiastic young people from Czech republic.

Meyou: As a make-up artist, were there any particular challenges during this project?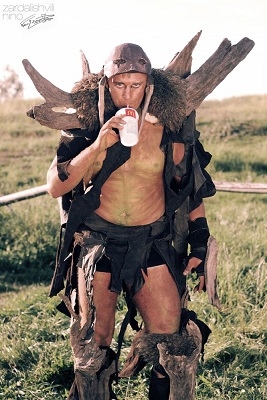 Irena Mášová: Yes, of course.

Sometimes it was challenging to travel and shoot all over the different places in Prague, where I missed my make-up artist caravan.

Sometimes it was challenging to work nearly non-stop because it is an independent movie alongside to the shooting is the need to fulfill your regular daily duties as well. What I was looking forward to and enjoyed the most is one particular scene with Chandra and Garruk where I could be more creative with colors and styling.

Meyou: What are your future plans?

Irena Mášová: My future plans in production are to stay in and be a part of any movie and music industry, work on good projects, stories, make-up, scripts and maybe some day, my own films. J The private plans are to study, relax, socialize, travel and to enlarge my family.

Richard Pinka, Lighting Technician

Meyou: Before we start, tell everyone a little about yourself.

Richard Pinka: I am studying Czech technical university in Prague for Civil Engineering. I came to study for a Masters degree in Prague with a Bachelors from Zilina university. I am now finishing my final thesis. All the 2 years of living and studying in Prague was for me the busiest and the most creative time of my life. I have met many foreign students and have become friends with many of them. Each day, I have some new fabulous idea, which I wanted to realize, but sometimes I have been unproductive because there are so many things to do. Add to this Prague nightlife… so no time for sleeping. In Prague, I am at a half-home because since childhood, I was going to there to visit my family grandmother, uncle, cousins, as member of Czechoslovakian family.

Meyou: How did you get involved in this project?

Richard Pinka: I had become member of many student clubs in the dormitory. One of them was the Audio-Visual Club of CTU. Since my hobby is movie cutting and work with camera, I found out somebody was making a movie with the club. I knew I was in no matter. The movie will be good for me because there is opportunity for me to realize myself and get some skills. Therefore, I joined the Max's Game group.

Meyou: What was your major role in the making of the film?

Richard Pinka: I did the camera, sound recording, and lightening works. Not at the
same time of course. I always try to take the best cuts possible and record audio.
After bringing it to the pc, grab/record it and send to director. You may not believe, but sometimes it was problem for me due to lack of time.

Meyou: What was your funniest or favorite memory from the making of this film?

Richard Pinka: We did record scenes on the fountain in some Prague suburban place. The actors were running to the finish place, on a high wall, and jumped into water fountain and trying to celebrate there. Below the wall, on the pavement, we had some real drama scene by some boy and nice blonde girl. He went off, she stayed and crouched down. She was crying and I came over her and asked her what happened. She told that she had become angry to with her husband and threw my ring over him. Now, she cannot find it. So, I began looking for it near the pavement, at the grass. The other guys joined to me. Girl wanted to leave. I asked her to give me her number just in case. After some time period, Martin really did find it so we called girl and gave her the ring. She acted like she was happy. I guess she really was.

So it was some nice thing we did that summer hot sunny day

Meyou: What does the future hold for Richard Pinka?

Richard Pinka: Bright days for future as it is often heard from the surrounding. I don't know. Today, at 18.12, our first president of Czechoslovakian Democratic Republic has died. I was thinking about the future. This day did close one cultural phenomenon in Czech and I am involved in it. I can tell I am really hesitating what to do now. My idea is to be involved in true media. Basically, continue to do activity in Audio-Visual Club and get involved with pro-social work for young people in CZ with some friends from ISC. I will do my job in my technical branch. I hope I will catch it all. There are always things to do and I am still feeling that I don't have much time for it all.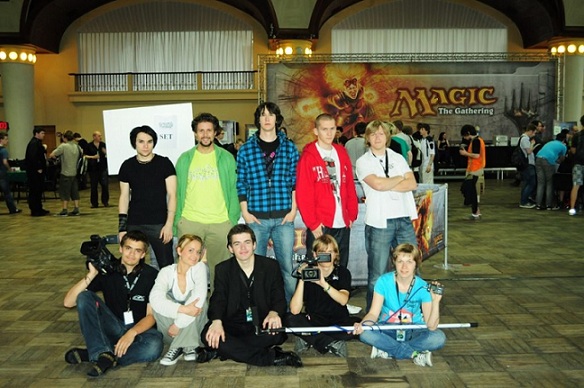 For more information or to make a donation, the webpage can be found at www.maxovahra.com and follow as a fan on Facebook or Twitter.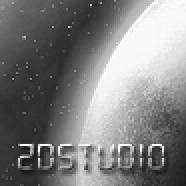 The film studio is operated by the entrepreneurial Tomáš Lénárd and more information can be found at his website: Tomáš Lénárd's studio



A university organized studio and more information can be found at their website: AVC ČVUT

Also, check out additional works from the OST composer: Srdce

Special Thanks

On a final note, I want to personally thank the cast and crew for the opportunity for this interview. It has been a very enjoyable project and valuable learning experience. Performing an interview was a much more difficult task than I had previously anticipated. I now have a much greater appreciation for the process and the necessity for organization. In retrospect, I discovered something else: a renewed love for the connection us Magic players all share. For the last few months, I have been bouncing emails to people across the other side of the globe. People I didn't even know. This whole endeavor wouldn't have been possible without the connection this game brings to the populace and players. Also, it has helped renew my own private passions and fully realize passion is the key for any success. Having the capability to do something is nothing without the fire to drive it. In closing, I have full faith in this film due to the passionate people behind the making of TAP: Max's Game.