Playing To Win Version II
By HKKID on April 12th, 2005 · Filed in General Magic · Comments not available just now


Playing to win is one of the most important concepts in any competitive game. The ironic part about it is that people who don't already espouse the concept of "playing to win" probably won't believe the concepts to be true even after reading this article. I certainly never win (pardon the humor) any debates on the subject. Evidently, playing to win is something you have to learn about through experience.

Playing to win transcends the game involved. The concepts outlined in this article are equally as important when dealing with Magic: the Gathering as they are with Counterstrike or football. As a matter of fact, the concepts are so universal, that I'm not even going to mention Magic: the Gathering for the rest of this article. I'm going to write about playing to win in a different game, and let you draw your own parallels. The game I am talking about has its own pregame preparations, its own post game analysis, plenty of critical in-game decision making, and precisely no randomness. Today, I'm talking about playing to win while playing chess.

When I was in high school, I was a competitive chess player. When I and some of my more competitive brethren attended tournaments, we noticed something. There were people like us who spent the entire tournament plotting agonizing strategies, scouting our opponents, and playing to win. Then there people who just seemed to randomly push pieces around. Like any teenagers who thought we were better than someone else, we quickly developed all sorts of snide names to call the piece pushers. For the rest of this article however, I will call them "Patzers".



Patzer: slang
A poor or amaturish chess player.

Derived from the German verb patzen (to bungle).

courtesy of www.dictionary.com

Patzers generally fell into two different categories: those who were just learning how to play chess, and those who had been playing for a number of years. Everyone starts their chess playing career as a patzer. Even the great Bobby Fischer took a full nine years from when he first learned how to play chess at age six to becoming a grandmaster at age fifteen. As a young seven year old randomly pushing pieces around, Bobby Fischer would have qualified as a patzer.

When a Patzer played a game against a competitive chess player he lost. The position on the board was an obvious loss to any possible observer shortly out of the opening. However, it was worse than that. The Patzer had lost the game even before choosing his first move. The Patzer lost the game before determining what color he was going to play. The Patzer lost the game before even deciding to sit down at the chess table because his fundamental approach to playing the game was different than that of his opponent.

The Patzer was playing a game "for fun", while his opponent was playing to win. Most Patzers, especially those at a tournament, would take offense to that statement. That's because most Patzers think they ARE playing to win. Certainly when he sits down at the beginning of a chess game, a Patzer doesn't say to himself "I'm going to see how spectacularly I can lose this game."

So why does he consistently lose?

He loses because the Patzer is shackled by his own set of mental rules that keep him from ever actually competing. These rules vary from Patzer to Patzer, but the general construction remains constant: the first and foremost thing a Patzer values is a sense of "honor".


To properly understand this sense of "honor," let's look at an example. In chess, there is a well known opening where against careless defense the person with the white pieces can win in just four moves. Consider that of 150+ games of chess I played in high school the fastest I ever won was on turn 14. You can see that this is quite an accomplishment. Despite the speed of victory, you will rarely see a true Patzer attempt this opening. Should you use it against him, the Patzer will typically lose the game and cry foul, claiming you are using a "cheap" opening.

This begs the obvious question, why can't a Patzer stop this attack? In chess, memorizing simple openings like this one is hardly uncommon. Refuting the four move checkmate is actually rather easy, and requires simply that you put a piece in the way to keep the queen from capturing on F7. This typically generates a significant advantage for the defender. In the modern age of chess theory, anyone with an internet connection can Google up the correct response in less than five minutes. Why then, is the classic Patzer incapable of preventing such an obvious attack even after he has seen it the first time?


It is his misguided sense of "honor". The Patzer refuses to read chessbooks, and as a result, never learns about things like opening lines, tempo, and gambits. When faced with an amateurish attack like the four move checkmate, the Patzer is forced to analyze the position himself instead of calling upon the analysis of centuries worth of grandmasters. Because of his lack of preparation, the Patzer is ill equipped to analyze the opening position, and as a result frequently chooses a defense which is less than optimal, which is a fatal mistake against any non-Patzer.

Grandmasters, who care nothing at all for "cheapness" or "honor," will also refuse to ever attempt a four move checkmate. Whenever someone tries to swindle a grandmaster that way, they will get laughed out of the tournament hall, and quickly find themselves on the losing end of a deteriorating position. The grandmaster simply plays the correct defense, harasses his opponent's queen, and generates a lethal tempo advantage.

However, lets step back for a minute, and pretend that the four move checkmate is not easy to stop. Lets go so far as to imagine that no theory was developed for its rebuttal at all. Even at the grandmaster level it required a painstaking defense over the course of several moves to refute the attack. Even then the defending player would have a drawn position at best. If the opening was that good, wouldn't I be a fool for NOT playing it? Playing to win means choosing the moves that both maximize your chances of winning, as well as those that minimizes your opponents.

Another common claim by the Patzer is that people who play to win are doing just that. They are so wrapped up in winning the chess game, that they have forgotten about having fun playing. This is as patently absurd as it sounds. In chess, as with any other game, the better you get, and the better your competition, the MORE fun you have.

Lets consider what happens if two groups of people, without any access to the previously known chess theory, pick up chessboards and start to play. One of these groups is made up of classic Patzers, and the other is people I would define as Patzers, but who have just begun the process of playing to win. The Patzers in our example play "for fun." Their games are wild and unpredictable, with both players dropping pieces left and right, leading to a dramatic game with sudden and unexpected changes in who is winning and losing. However, because they are just playing "for fun" the Patzers never analyze WHY they are winning or losing. Their game never improves. When they discover something like the "cheap" four move checkmate, they agree on it's obvious "cheapness" and arbitrarily decide to never play it again.

Now lets look at the group of people playing to win. They start with the same lack of basic knowledge as the patzers, and their games are similarly unpredictable. One day, one of them discovers the four move checkmate, and it quickly becomes the dominant opening of choice, as everyone else studies it and learns it. Then however, something happens. The chess players evolve. They begin to develop counters for the four move checkmate. Now with the four move checkmate out of the repertoire, they will immediately begin to seek counters to the counters, so that they can play the four move checkmate again.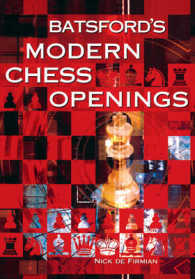 As this develops, we see the emergence of what in modern chess is called "opening theory." In modern times, opening theory is so vast, that I possess a book over 700 pages long, devoted to an exclusive listing of moves, with scant little explanation. The author assumes the reader will merely use the 700+ page volume as the starting point for his basic analysis.

It is important to notice that as the players developed this opening theory, their overall playing skill was improved. They discovered all the cheap tricks, and then figured out how to beat them. They then went on to figure out how to make the cheap tricks work despite the defenses, and then learned how to counter this new attack. Pretty soon what we have is not a game of cheap tricks, but an intense game, where one player is preparing a trap on move 12 with the intent of springing it on move 18. His opponent however sees the "obvious" trap coming, and deflects it on move 13, and the game progresses.

When Patzers play each other, they randomly win games because of blind luck. When experts play each other, they win games because they read their opponent's mind to the point where they successefully countered his every move, and his every counter to the point where the opponent was left with no options at all but to simply resign a hopeless game. The experts are playing the game on a level that is so far beyond the ability of a Patzer to even comprehend that it's no wonder the Patzer finds their game "stupid" or "boring." I would find a seminar on the biochemical reactions in the brains of chimpanzees to be boring as well because it is completely beyond my ability to fathom. A zoologist, on the other hand, would find such a lecture highly exciting.

The last big crutch of a Patzer is "skill." I put this in quotations because the way a Patzer defines skill can be staggeringly arbitrary. Patzers, like most people who don't play to win, spend large amounts of time talking about how much more "skill" he has than other players, including those who beat him regularly!

For Patzers, the easiest measure of skill is "innovation." Imagine that I play the four move checkmate and decimate my opponent, but my opponent comes up with an original defense and loses. The Patzer will feel that my opponent was the more skilled player, despite the fact that he was making inferior moves.


Regardless of what opening person X chooses to play, if he memorized it from a book, he lacks skill, because he stole it from person Y. Bobby Fischer was the most notable advocate of the kings pawn opening in all of chess. Yet when he played, he frequently used the analysis of greats like Aaron Nimtsowitch, Alexander Alekhine, and Jose Capablanca. While a chess player may recognize those three names, to the rest of the public, they are just anonymous forgotten players, while Bobby Fischer is the greatest of all time. But what would the classic Patzer say of Bobby Fischer and his winning the world championship with an opening he did not innovate? Why, that he had no skill, of course.

Most of this article has been spent degrading the Patzers. For sake of reference, it's not because I don't like Patzers (anymore). The Patzer isn't stupid, and isn't without hope of becoming a better player. As I said, everyone starts their playing career as a Patzer. However, every Patzer (regardless of if he's just begun, or been playing chess for decades) isn't enjoying the game he is playing to the fullest. Patzers are undoubtedly having fun playing the game, but they could have MORE fun, if they would learn the fundamentals, and elevate their game to a new level.

Ultimately, elevating your game to a new level is what playing to win is really all about. Ironically enough, continuous self improvement is more important in playing to win than the actual winning. In the words of the great Russian chess champion Garry Kasparov, "When I play a game, I am not playing my moves against my opponent, I am playing my moves against God." The desire to play the BEST game possible, rather than just settling for what will win the immediate game, is the mental approach that makes Kasparov world champion. Be like Kasparov. Strive for perfection. Play to win.


Credits
Editing
Goblinboy

Images
iloveatogs

special thanks
Dr. Tom
Fadeblue
Morgan Coke
Cannarwilm
Qwerty
Stax

and a big thank you to Sirlin for writing the orginal play to win article By HKKID on April 12th, 2005 · Filed in General Magic · Comments not available just now